Ross Epstein – NFP
NFP attorney ushers in 'crown jewel' acquisition
From the time he could barely see over the counter at his father's hardware store in New Jersey, Ross Epstein remembers working with customers, learning the joys and pains of running a small business.
Years later, Epstein is still taking these lessons to heart, channeling his father Allan's approach at New York City-based NFP—a national insurance broker and consultant. As a senior vice president and associate general counsel, Epstein's responsible for running the mergers and acquisitions legal team which closes more than 40 acquisitions annually.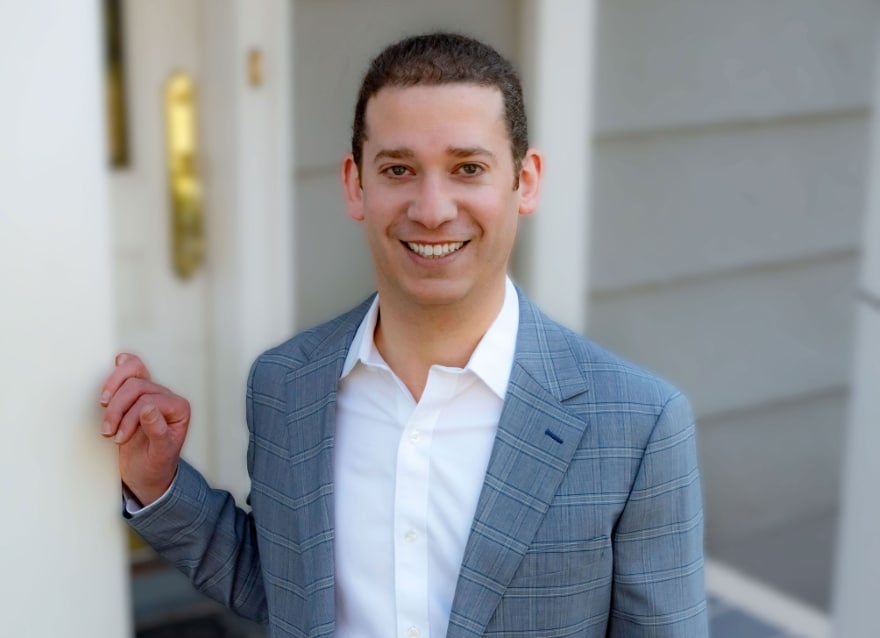 Despite disruption from COVID-19, 2020 was one of NFP's biggest years—including one of its largest acquisitions ever. Growing during the pandemic wasn't easy, but Epstein credits NFP's success with its investment in its "people-first culture"—something that's earned NFP recognition from the publication Business Insurance four years consecutively as one of the best places in insurance to work.
"NFP's growth is largely driven by acquisitions and NFP has been extremely lucky to find incredible businesses to acquire that align well with our culture," says Epstein. "My father would always remind me of the famous Thomas Jefferson quote—'I'm a great believer in luck, and I find that the harder I work, the more I have of it.'"
All about relationships
Epstein began his legal career working on M&A at Skadden, Arps, Slate, Meagher & Flom and brought that specialty to NFP in late 2013.
Just prior to joining NFP, Epstein was on the Skadden team that guided NFP through a sales process taking it from a publicly traded company to a private company backed by Madison Dearborn Partners. The transaction brought a new mandate—a focus on increasing the number of acquisitions and integrating the newly-acquired businesses.
"In some respects, we acted like a startup, except that we were a 15-year-old company with a market cap of $1.3 billion," says Epstein.
At the heart of NFP's operations is an entrepreneurial culture, which he says resonates with its acquisition prospects. Interestingly, nearly all of the acquisitions involve sellers who continue to be part of NFP after closing.
"The sellers aren't just looking for the highest price; they're looking for a world-class platform where they can continue to grow their business after closing and, at the same time, establish a great home for its employees," he says."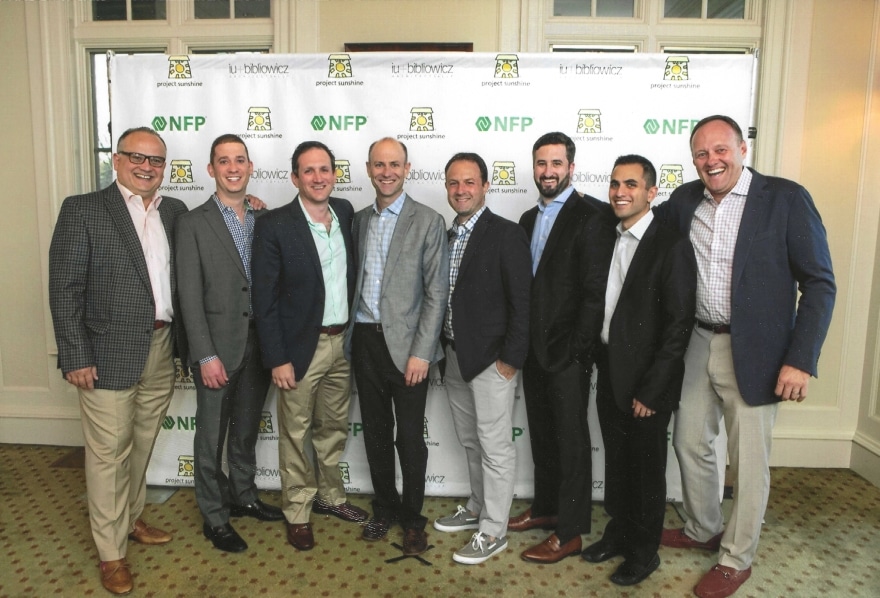 Epstein views himself and the other members of NFP's M&A team as brand ambassadors. For many sellers and employees of an acquisition prospect, the deal process is their first true introduction to NFP.
"We're not looking to just get a deal closed and move on," Epstein says. "Instead, we're entering into a partnership and want to make the process as smooth as possible."
To do that, Epstein draws on his first-hand knowledge of small businesses and relationships that he developed in his father's hardware store, and later from his experience of owning an IT consulting business that he founded in high school.
Worth the wait
The crown jewel of NFP's recent M&A is the acquisition of Rose & Kiernan in August 2020—a best-in-class general insurance agency founded in 1869.
The team started working on the transaction prior to the arrival of COVID-19. When the pandemic hit, they had to do something they'd rarely done—hit pause.
"With the uncertainty in the world, the decision was made to put everything on an indefinite hold," says Epstein. "That's where good relationships come in. It's rare that the parties actually return to the table after pressing pause, but we believed in the acquisition and kept in touch. There was some give and take, but we ultimately reached a deal, which is a credit to the leaders on both sides."
Epstein says the transaction was the hardest deal yet in many ways: it was a premium valuation, involved the greatest number of employees, and required coordination with hundreds of shareholders and an employee stock ownership plan. It was further complicated by late nights working remotely, hundreds of pages in documentation and aggressive timelines.
"When it was done, everyone shared in the excitement," he says. "Completing this acquisition enabled NFP to expand in the property and casualty space with a premier business that's complementary to what we do, adding scale and capabilities to our brand."
Like father, like son
Looking back, Epstein says he has always enjoyed hard work, especially when it's complicated.
At 14, Epstein founded a boutique IT consulting business that he ultimately sold. Always a tinkerer, he started helping people in the neighborhood with their computers and, by age 16, started working for small businesses setting up computer networks and point-of-sale systems.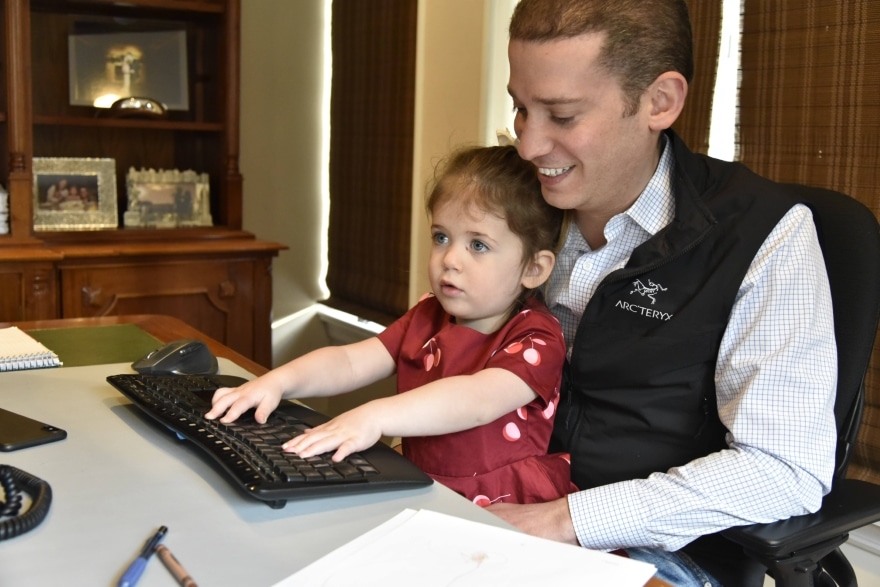 As his business grew, so did the sophistication of his clients and the problems they needed solved—his largest client was a surgical center that was going paperless and needed the ability for the medical professionals to access patient records from its satellite offices. Back then, one of Epstein's biggest challenges was transportation— as a 16-year-old, he was too young to get a driver's license, so his mother would drive him to business appointments.
"My mom was not only my chauffeur, but my biggest supporter and best salesperson by proudly telling her friends about my business," Epstein says.
His efforts helped fund his degree in finance from the University of Delaware and later his J.D. from the Boston University School of Law.  Epstein also received numerous academic and entrepreneurial awards and scholarships in recognition of his business success.
Beginning in 2011, Epstein gained big league legal experience as an associate at Skadden.
"My goal at Skadden was to work on the most interesting deals with the smartest people in order to get the best experience," he recalls. "I loved my time there and wasn't ready to leave, but when the opportunity at NFP came about, it was a once-in-a-lifetime position for someone who loves M&A."
Passionate about his work, he says he certainly has gotten his fill at both Skadden and NFP, though, despite the long hours, he has always made time for the most important thing in his life: his family. During the pandemic, he and his wife Amanda welcomed Eli, a little brother for their daughter, Peri. So, amidst the enormous challenges presented by COVID-19, a silver lining has been and spending more time with his family while working from home.
"NFP is a wonderful place to work, which is essential to me," says Epstein. "It's a company that takes a personal interest in making my family part of their family."
Showcase your feature on your website with a custom "As Featured in Vanguard" badge that links directly to your article!
Copy and paste this script into your page coding (ideally right before the closing