Courtney Welton – The Allstate Corp.
Legal innovation team keeps Allstate customers in 'Good Hands'
It's been a ubiquitous brand image and slogan for more than 70 years—the open palms assuring Allstate customers they're in good hands. The image and slogan endure, but the company says it's also embracing a modern approach, expanding its traditional home and auto products to include to electronic devices, roadside repairs and online identity.
For the legal department, this creates an opportunity to be more innovative and add value, says Courtney Welton, the senior vice president and general counsel for innovation law, as well as the chief ethics, compliance and privacy officer.
For instance, she's created an "innovation team" of in-house attorneys and staff and combined it with the enterprise business conduct group responsible for ethics, compliance and privacy programs. It supports more than 20 business units and subsidiaries on emerging risk areas such as data, privacy, cybersecurity and intellectual property, Welton says.
"I want my team to approach issues with a 360-degree view because they work with so many different teams," Welton says. "We need to see legal, compliance, privacy, and ethics counseling holistically and always through the lens of how we can protect our customers' interests."
New roads to service
Allstate was founded in 1931 by Gen. Robert E. Wood, who was then president and board chair of Sears, Roebuck & Co. The company began by insuring cars, selling its policies through the mail. It's first policy was $41.60 for 12 months of coverage.
In 1934, the first Allstate agency opened inside a Sears store in Chicago. In 1954, the company added residential fire insurance. In 1957, it sold its first life insurance policy. In 2000, it began internet sales, and as Welton notes, the coming of the digital age and consumer expectations of digital services shapes much of her work.
So, too, does Allstate's growth into areas including telematics—collecting information about a policyholder's driving behaviors to tailor individual rates. Welton says telematics offers more equitable ways to provide services, as some consumer groups believe credit-based pricing is unfair to low-income and minority consumers.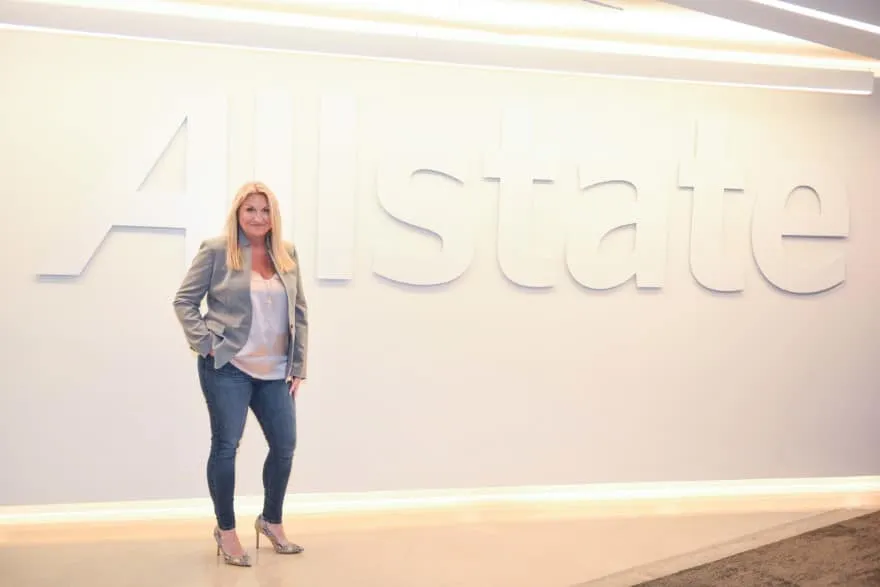 The California Consumer Privacy Protection Act is also shaping how she and her team work. It gives consumers the right to know what personal information business collect, to prohibit sharing that information and have some of it deleted on request. Consumer privacy laws have also been passed in Virginia and Colorado.
Welton says the CCPA created a framework for staying compliant, and that she uses a similar framework for protecting consumer information.
"That was a big deal to me," Welton says. "Protecting our customers' privacy is, and always has been, a top priority for us. The legislative landscape gave us additional insight and information to see where the trend was going and strike the right balance between anonymizing data and still allowing it to have utility in tailoring products and services."
Even before the passage of the act, Welton's says her innovation law team was cognizant of this balance—Allstate had created its privacy protection services after acquiring InfoArmor in 2018, for instance. Now known as Allstate Identity Protection, the services enable customers see the third-party accounts they've opened and what information could be at risk. The service remediates fraud and reimburses customers for costs associated with identity restoration.
"It's an enabling function, not a police function," Welton says. "We have attorneys and compliance professionals who work through what customers encounter online. The team was developed to provide upstream advice to prevent problems later on."
Change suits her
Born and raised in Holland, Michigan, Welton grew up in what she calls a "free-thinking" household. Her father was a psychologist, her mother was a teacher and everyone was encouraged to speak up. "I liked to advocate as a child, I liked to write and stand up for people. I have always loved the study of people," Welton says.
She considered following in her father's footsteps and earned her bachelor's degree in psychology from Hope College in her hometown in 1997. After graduation, though, Welton took what she anticipated to be a gap year before grad school. The gap year became three, spent as the administrator at a nursing and rehabilitation center in Chicago. There, she cared for 190 residents with a staff of about 160 employees.
"We dealt with things I never could have experienced otherwise when I was 24. Residents' needs were complex from a physical and mental side," Welton recalls of a multicultural environment where nurses might ride for hours on the Chicago "L" to get to work; and where nurses with families overseas worked double shifts and sent most of the wages home.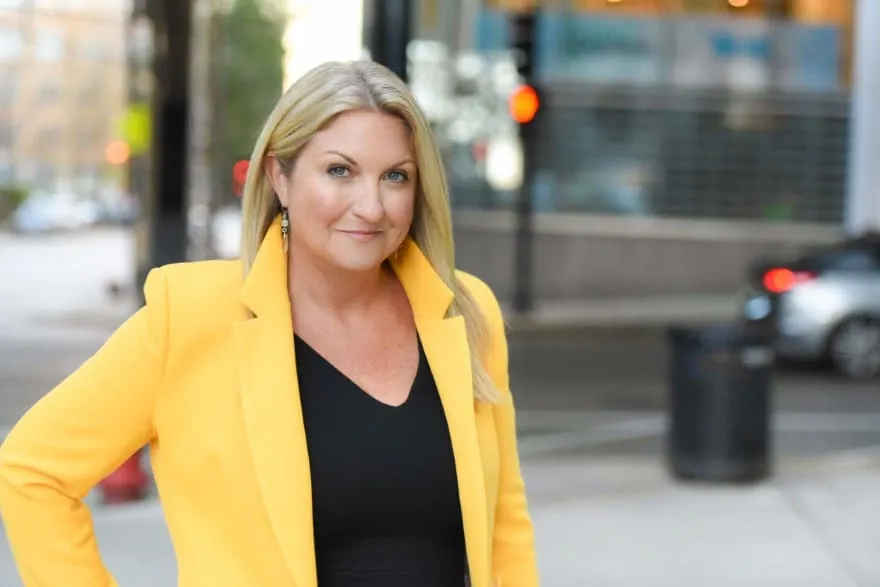 At the same time, Welton noticed legal aspects of the operation. There were contact negotiations with unions, hospitals and suppliers. There were also regulations to comply with, and accreditations above and beyond Medicare and Medicaid standards she wanted to achieve.
Following the experience, she enrolled at Northwestern University Pritzker School of Law, earning her J.D. with cum laude honors. Before graduating, she joined the firm of Skadden Arps Meagher & Flom because of its business and future focus. After earning her degree, she became an associate.
In 2007, Welton spent a year clerking for Judge David W. McKeague of the U.S. Court of Appeals for the Sixth Circuit. Welton returned to the firm and then became global general counsel for Motorola Mobility because she wanted to be part of the emergence of cellular technology. There, she worked with business leaders and technology teams around the world, with Motorola eventually being acquired by Google and then sold it to Lenovo in 2014.
Welton admits she had never considered the insurance industry, but after being contacted by a recruiter and researching transformations the industry faces, she says she realized her perceptions were wrong, especially as insurance becomes digital. She joined Allstate in August 2018.
"I've had a nonlinear career—being a law clerk, running a nursing home, working for Motorola, Google and Lenovo," Welton says. "I've learned from each step. I joined Allstate to help shepherd it through an exciting period of change to better serve its customers. Sitting at the nexus of law, technology and business, I know I'm in the right place."
View this feature in the Vanguard Winter II 2022 Edition here.
Showcase your feature on your website with a custom "As Featured in Vanguard" badge that links directly to your article!
Copy and paste this script into your page coding (ideally right before the closing