Mark Katz – Ryan Specialty Group
Breaking down barriers to build up business
There were three important business concepts Mark Katz learned sitting around the family dinner table with his father, a New York City deli owner: hard work and sacrifice; the importance of straight talk; and the value of transparency.
Those early lessons have served Katz well. The result? Less than a year after transitioning from a rewarding career in private practice, Katz was named the first general counsel for multi-billion dollar specialty insurance organization, Ryan Specialty Group.
Despite the challenges caused by the COVID-19 pandemic, RSG announced the signing of a definitive agreement to merge with All Risks Ltd in June. In the wholesale distribution and managed underwriting business space, it's a strategic move between two insurance specialists that complement each other's strengths.
"The leadership teams of these two great companies were undeterred by the potential for short-term turbulence in the insurance market engendered by the pandemic, and moved forward with a clear vision and conviction," Katz says. "This will benefit the employees, clients and trading partners of both companies across the board."
Part of the team
Granted, Katz's new position was an opportunity he wasn't exactly looking for—but one that found him, nonetheless, in January of 2019.
After litigating complex insurance coverage disputes for 25 years at New York's Mound Cotton Wollan & Greengrass, Katz joined Ryan Turner (RT) Specialty (then a client of the firm) as an executive vice president. Founded by insurance industry icon Patrick G. Ryan and venerable insurance broker Tim Turner, RT Specialty is the wholesale brokerage division of RSG, specializing in innovative insurance products and services.
"I had the pleasure of working with several of the brokers from RT on some very sophisticated product offerings," Katz says. "This provided opportunities to connect with more senior leadership at RT and RSG. The company had grown so much in its first 10 years, we discussed how I could be an asset to the specialty brokerage group on a more dedicated basis."
His goal was to continue the company's legacy of providing best-in-class service and insurance solutions. Pointing to unprecedented growth—both organically and through carefully cultivated M&A opportunities—Katz says the company's results speak for themselves.
After a decade in business, RT Specialty is among the largest wholesale insurance brokerage operations in the United States; RSG Underwriting Managers (RSGUM) is a series of 22 specialized managing general underwriters; and all of RSG's operations combined are expected to approach $12 billion in premiums in 2020.
Growth wasn't only evident with the company, but with Katz as well. By August, he'd migrated from RT Specialty to RSG's corporate operations as senior vice president and senior counsel of insurance services. In March 2020, he became executive vice president and general counsel.
"Out-Think. Out-Work. Out-Execute."
To deliver services and further shape RSG's legal department, Katz draws upon his combined experiences in litigation, insurance and law firm management. He also lives by the adage: "Keep your head down, your mouth shut and just deliver results." This philosophy lines up perfectly, he says, with RT Specialty's slogan: "Out-Think. Out-Work. Out-Execute."
Among his first orders of business for the legal department was refining its focus on four critical components of business operations: insurance services; transactions and corporate governance; business support and dispute resolution; and regulatory and compliance.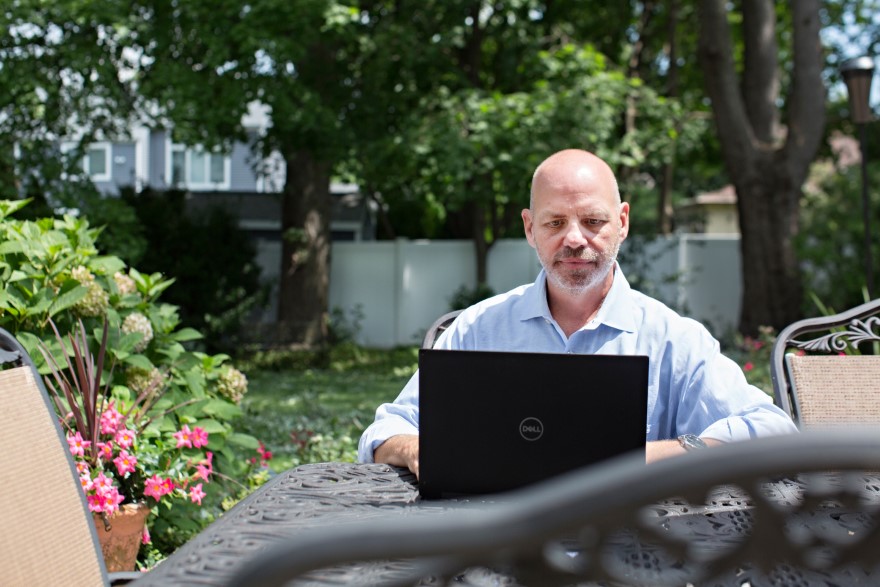 "Like every business, we have core product and service operations which require specialized legal support," Katz says.
Working in an industry that's so highly regulated adds another dimension to his role. It's critically important to comply and keep pace with regulatory changes throughout the U.S. and abroad.
"The wave of regulations and bulletins issued by almost every state department of insurance and EU equivalents in response to the COVID-19 pandemic brought this into focus," Katz says.
None of this would work, he adds, without the talent the company attracts and cultivates—something he considers a key to its success. He says the company is full of leaders and top-flight professionals at every level. Many are trained lawyers, though they may not be practicing.
But while he's working on evolving the department's offerings by areas of focus, Katz is ever-mindful that the skilled and dedicated attorneys in his department shouldn't be confined. Team meetings, a collaborative environment free from rigid silos, and the opportunity for personal and professional growth remain cornerstones of his philosophy and an important short-term goal.
"It's an overused buzzword, but I'm committed to breaking down silos," he says. "It's important for the legal and compliance units to function as a team in order to best serve RSG. We have exceptionally talented team members. Harnessing each of our abilities is the best way to find the right solutions to whatever confronts us. It's always easy to say no; the challenge is finding the pathway to yes."
Transitioning from courtroom to boardroom allowed Katz to put a lot of skills into play. While plans for a merger with All Risks Ltd. was in the works before his arrival (with an expected closing at the end of August), Katz's duties now include assisting with melding two privately held companies so when combined, they will processes a projected $14.6 billion in premiums annually.
Dinner table discourse
Little did Katz know that handling contracts would become a staple in his life. "My father used to say an ironclad contract is a good starting point for negotiations," he jokes.
Indeed, the one thing his parents Lenny and Joan made clear to him as a child was that he would not be making sandwiches at the family's iconic Sarge's Deli (named after his NYPD grandfather Abe "Sarge" Katz). He would be heading to college, and later law school, to become only the second in his family to graduate college and the first to earn a post-graduate degree.
His path began at Syracuse University, in the Maxwell School of Citizenship and Public Affairs, where he earned a Bachelor of Science degree in Policy Studies in 1990. His J.D. from Hofstra University School of Law came next in 1993.
After law school, Katz joined Mound Cotton in 1993 as a first year associate, making partner after eight years and serving in that role for another 17. That made the decision to leave all the more difficult.
"I still think it's the best law firm in world in what it does. It remains a boutique firm in the best sense of the word," Katz says. "I was blessed to have incredible mentors and colleagues, but the opportunity to join RT was something I didn't want to pass on."
In his new role at RT, he focused on developing insurance product offerings and assisted brokers by offering a technical legal perspective. After six months, Katz became better acquainted with RSG's corporate leadership and worked closely with them on broader needs for the company, which led to his transition to RSG.
But his parents were the first teachers who set the foundation for his future. Those frank and open discussions about life in a small business environment in New York city were invaluable to Katz. Many of the issues he encountered he would see again in some form as a law firm partner or general counsel.
"As a general counsel, it's impossible to know everything about everything," Katz says, "But I learned from my father that there's always a solution. It just might not be obvious straightaway."
Showcase your feature on your website with a custom "As Featured in Vanguard" badge that links directly to your article!
Copy and paste this script into your page coding (ideally right before the closing