Ryan Crozier – Genesis HealthCare Inc.
Now a litigatory leader at Genesis
He always enjoyed litigation, Ryan Crozier being well-prepared and convincingly framing his arguments. But there also was the pressure to rack up the annual 2,000 or so billable hours that private practice expects of an associate. If only he could focus on the other half of the equation.
That he has for most of his career, the past seven years as associate general counsel at Genesis HealthCare headquarters in Kennett Square, Pennsylvania. Only he's been managing litigation rather than doing it himself for a company whose subsidiaries comprise one of the nation's largest post-acute care providers.
With nearly 250 skilled nursing centers and senior living communities in 22 states, there's much risk for adversity that Crozier tries to pre-empt or at least mitigate should litigation ensue. The legal department, he says, can handle any issue, it comprised of litigators and regulatory and employment attorneys.
"There is a lot of overlap," he tells Vanguard in April. "The key is to identify any kind of an issue early as possible. We don't just start from the time a complaint is filed. We look at matters in the pre-suit phase. We evaluate and keep up with legal trends to better anticipate matters that may arise in the future."
Efficiency and anticipation
While Crozier can't discuss pending matters or others that were confidentially settled, he can share how he operates. With help from his infotech colleagues, the department has assembled a case-management system with technology that leaves the legal team more time for strategizing and determining the best approach for each case. He's got such tools as e-discovery in place, as well as systems to improve medical record retrieval and organization.
And he emphasizes the need to focus on trends, like litigation resulting from the COVID-19 pandemic. With a workforce of 44,000, the company would be remiss in not recognizing the challenges it shares with all healthcare providers. Then, there's complying with evolving COVID-19 guidance and regulations, as well as with evolving provisions of the Obama-era Affordable Care Act.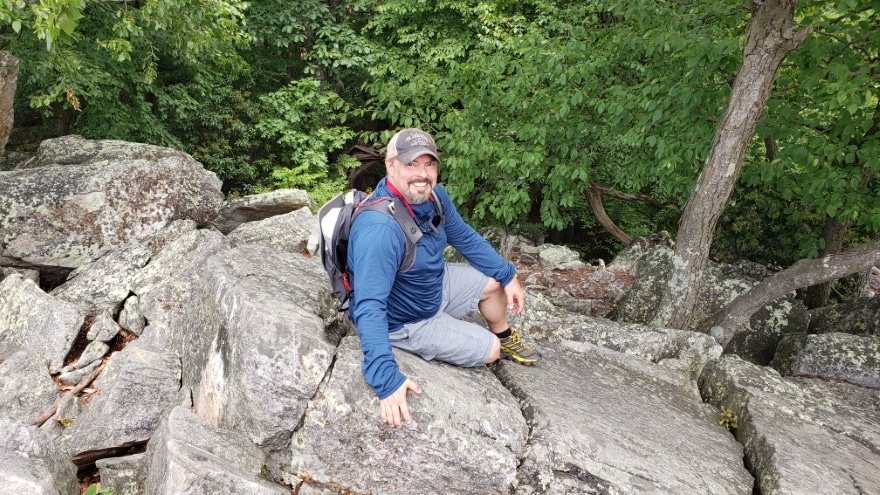 "What we've seen in different states is the top executive handling the crisis in a different manner," Crozier says. "Some governors implemented qualified immunity to protect healthcare providers while others didn't."
Such immunity might shield a provider, but litigation still inevitable, Crozier nurtures relationships with a nationwide network of law firms well-versed in medical malpractice and employment law. Mindful of how costs can accrue, he may use multiple specialized firms in one jurisdiction, using one as a benchmark against the other in an iron-sharpens-iron approach to track expenses through e-billing.
"You never want to have just one firm corner the market in a jurisdiction," he says. "Let them compete against each other so we can see where efficiencies lay and adopt best practices to improve the group."
Growing beyond litigation
The responsibility of litigation oversight notwithstanding, Crozier misses the adrenaline rush of facing off in court. But he reminds himself his is a more far-reaching role and more conducive to professional growth.
"In firms you have tunnel vision," he says. "The majority of the time, you're dedicated to your practice area. But once you transition to in-house, you become a Swiss-army-knife type of attorney. You expand your scope of knowledge and touch on so many different areas of the law."
His prime areas have included litigation, defense of liability claims, managing outside counsel, mitigating risk and negotiating settlements. "I've had the best of both worlds," he says. "I've managed to stay in litigation while avoiding billable hours."
As to how he wound up in healthcare, it wasn't by plan. A 1998 graduate of The Ohio State University with a degree in aviation and airway management, Crozier initially thought he'd be a commercial pilot. But after a couple years of working in the aviation industry, he opted for Thomas Jefferson School of Law in San Diego, graduating in 2003.
That aviation training was helpful, he says, the preflight prep and critical thinking also applicable to keeping cool under courtroom pressure. He'd have opportunities to display that cool as an associate with the Toledo firm of Kitch, Drutchas Wagner Valitutti & Sherbrook, which handled much malpractice defense.
"Despite being thrust into this particular practice area, I really loved it," Crozier says. "I learned a lot about medical science in each case and soaked up as much knowledge as I could."
He worked a year at another local firm, Eastman & Smith, and in 2007 went in-house at HCR ManorCare, a skilled nursing facility also in Toledo. In 2015 he took his skillset to Genesis. It's an interesting time for the company, it de-listed from the N.Y. Stock Exchange last year and restructured with a $50 million infusion from ReGen Healthcare. The C-suite and board of directors also has changed, but Crozier remains in place, answerable to a new general counsel, Susan Overton, and Chief Legal Officer Michael Sherman.
"It's the most dynamic legal team I've ever been part of," Crozier says. "A diverse and knowledgeable group and I'm constantly learning from my colleagues."
Home life is good too, says Crozier, who balances his professional life with family, hiking and church.
"As a man of faith, I try to evaluate the individual abilities and gifts I've been bestowed and remind myself not to take anything for granted," he says. "We all must use our gifts to the best of our ability, and that includes providing the best quality care we can as a company with such an important mission."
View this feature in the Vanguard Summer II 2022 Edition here.
Showcase your feature on your website with a custom "As Featured in Vanguard" badge that links directly to your article!
Copy and paste this script into your page coding (ideally right before the closing