Joseph Balestrino – Grane Healthcare
Tackling the dynamic issues of 21st century health care
With the aging Baby Boomer population and a critical shortage of nurses and other skilled health professionals, Joseph Balestrino sees an impending "tsunami" as he ponders the next chapter for 26 percent of the U.S. population.
While not a health care professional himself, he primarily sticks to the law.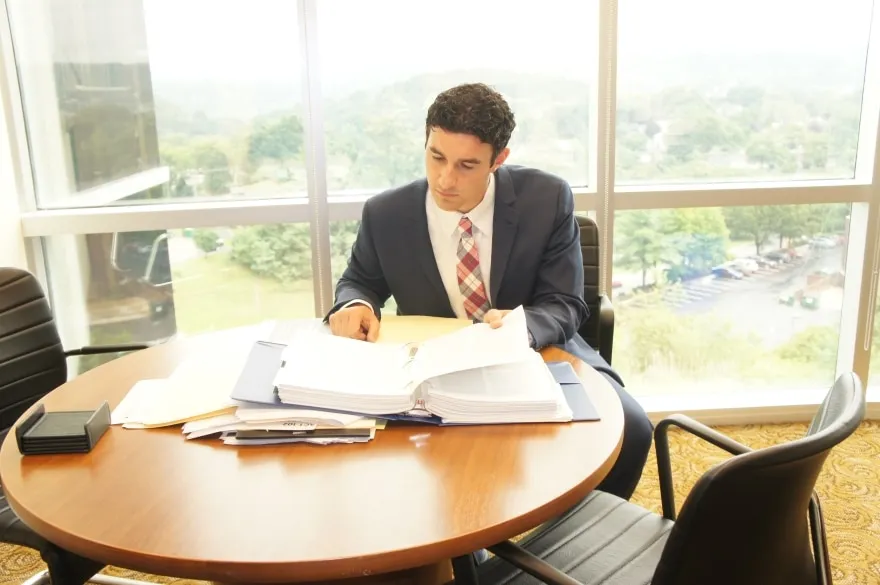 The general counsel for Grane Healthcare, his focus is the ever-changing rules and regulations in the long-term care industry. Maneuvering through and complying with them ensures that skilled nursing facilities managed by Grane are equipped with the staff and capabilities to meet such an unprecedented demand for care.
"That's where we need to be the most dynamic," says Balestrino. "The challenge is making sure you have enough staff—which seems elementary. But the nation has never faced an aging crisis quite like this."
An evolving landscape
Balestrino serves as general counsel for Grane as well as about 60 commonly owned entities based in Pittsburgh. These include skilled nursing facilities and Senior LIFE (Living Independence for the Elderly) centers, a rehabilitation therapy company, a hospice care company, a pharmacy and Graciano Corporation.
Equipped with a background in labor and employment law, one of Balestrino's first orders of business upon joining Grane in July 2016 was to get a handle on all things HR and improve its labor agreements and relations. That has entailed revamping the company's human relations practices while updating software, policies, handbooks and onboarding policies. "Many things were outdated and hadn't been looked at for many years," he explains.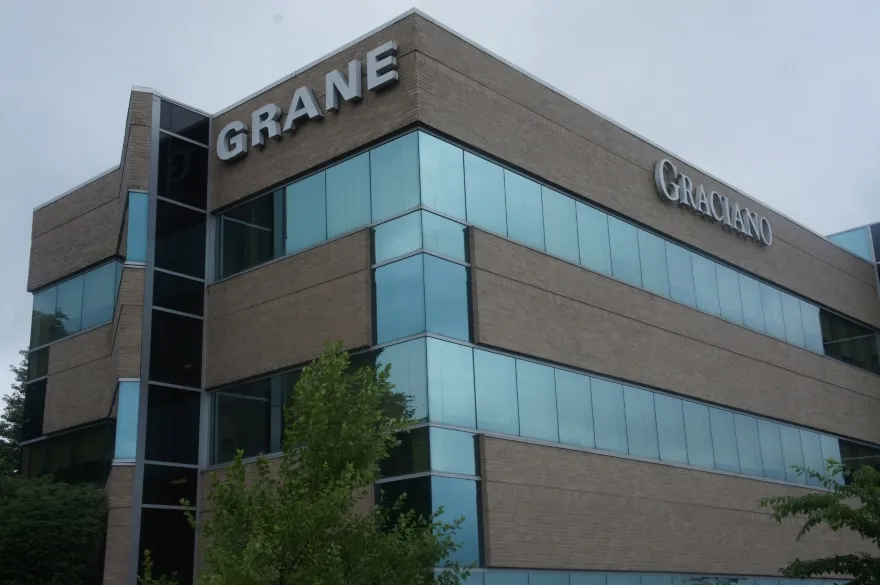 He continues to oversee recruiting and onboarding in tandem with a quality assurance team, he says, while working to resolve labor union contracts and manage litigation in an industry that is increasingly "under attack" from plaintiff's firms.
Equally important in responding to the needs of a growing organization and industry: staying on top of statutory and regulatory changes that impact long-term care. Grane employs a team of registered nurses whose primary role is to follow and study those regulations, develop practices in response and then pass on their knowledge to facility staff. "It changes by the day," says Balestrino. "That's only going to continue. We really, really have to be in the know."
This becomes ever more imperative as the nursing shortage continues and as more aging Baby Boomers require some version of long-term care. From compliance to operations to staff training, "we have to be ready; we have to be able to cater to every single need that our facilities have," Balestrino says.
One of the biggest challenges is that medical assistance reimbursement rates have remained stagnant for years, Balestrino explains. "Medicaid funding is woefully inadequate," he says.
For Grane and the skilled nursing facilities it manages—where patient populations are largely comprised of Medicaid eligible participants—this has had a direct impact on recruiting, staffing and nursing services. An average Pennsylvania nursing facility caring for 100 residents is under-reimbursed by Medicaid by almost $1 million annually—or $27.25 per day of care—according to the Pennsylvania Health Care Association.
He adds, "We know the industry, the regulations, the statutes; we know how the business works. Our No. 1 issue is making sure facilities are adequately and competently staffed."
A fast-track career
Balestrino joined Grane three years ago as an admittedly still young lawyer—but his experience and know-how put him "years ahead" of many of his contemporaries. After participating in the prestigious PA Governor's School of Excellence program for high school sophomores and juniors, he earned his undergraduate degree from the University of Pittsburgh and his law degree from Duquesne School of Law.
In his first legal position following graduation from law school, he served as a labor and employment associate for Knox McLaughlin Gornall & Sennett P.C. Located in the city of Erie, Pennsylvania, it was a ripe learning ground for a young attorney. Balestrino knew going in that he wasn't going to be a "research rat," as might be the case at a larger firm in a larger city.
"Even as a first-year associate you were getting your hands dirty," he says, noting that he was involved in hearings and arbitration work from day one.
Prior to joining Grane, he served as an in-house labor and employment counsel for United States Steel (USS) Corporation. Grane seemed appealing because there he could apply his skills in labor and employment law while building a well-rounded aptitude as a corporate generalist. Compared with USS, which had a department with dozens of attorneys, he is one of just two lawyers at Grane.
"Joe is a talented lawyer whose knowledge of traditional labor law sets him apart from his peers," says Stephen A. Antonelli, Esq., shareholder at Babst Calland in Pittsburgh. "He is a valuable member of Grane's team who is always able to see the big picture. On top of that, working with Joe is a pleasure."
Without numerous bureaucratic hoops of permission to jump through, he can have a meeting, discuss a problem and give advice—"and all that happens in an instant," Balestrino says.
"It was enticing for a younger attorney to be able to go to a new business and instantly make change," he says. "I never had that flexibility in my previous spots to be able to identify an issue and tackle it immediately."
That is more befitting of his skills than working at a law firm, he says. "I can serve one client really, really well instead of spreading myself thin."
And because he advises operators of numerous entities under common ownership, it's "incredibly dynamic," he adds. "There's never a dull day. You can't have one. The issues that come up are often unique, the learning really never ceases."
Showcase your feature on your website with a custom "As Featured in Vanguard" badge that links directly to your article!
Copy and paste this script into your page coding (ideally right before the closing