Ryan T. Kackley – Zavanna, LLC
Drilling into paperwork to expand oil and gas operations
What's an oil and gas production company to do when it can no longer drill for oil? That's the crisis Zavanna was facing around 2013.
Although headquartered in Denver, Colorado, Zavanna primarily operates in North Dakota's Williston Basin. From 2007 to 2017, the company grew from the 100th largest producer of oil and natural gas to the 18th largest in the state. Then, it hit a snag.
The Williston Basin is arranged into 1,280-acre spacing units, each with the potential for seven or more wells. According to Ryan T. Kackley, most of these units are held by existing production, making it difficult for Zavanna to continue growing and giving them minimal opportunity to take new leases. Still, Kackley, the company's general counsel and vice president of land, says he was determined to help the company grow.
In 2019, in the process of putting together purchase offers and examining contracts, he discovered something no one else had: Operators had violated their leases on one 1,280-acre spacing unit.
"I had to study the contracts carefully, then explain to landowners that the operators had violated certain lease terms," Kackley says.
In particular, he focused on cessation of production clauses; if an operator ceases production, they typically have 90 or 120 days to resume production before the lease automatically terminates. Kackley says this clause had been violated on multiple occasions.
Leasing a new future
Joining the company in 2014 as land manager and accepting his current title late in 2017, Kackley had found the opportunity Zavanna needed to expand grass roots leasing and drilling operations.
He quickly had Zavanna purchase top leases on these existing, bottom oil and gas leases (those in violation) for that spacing unit. As he explains, the top leases go into effect the moment a judge rules that the bottom leases are invalid. So, he filed a lawsuit and took these bottom leases to trial.

"It's been an almost a two-year process since taking the first top lease, and we received a judgment in our favor on March 15th," Kackley said when speaking to Vanguard in the first quarter of 2022.
He adds that the potential well revenues will exceed the investment. Now that the top leases are valid, Zavanna could drill at least 8 new wells. If Zavanna conservatively puts at least eight wells in the unit and each well costs approximately $8 million, the total investment will be around $64 million, with the potential to double that money in return.
"It's an opportunity that simply didn't exist until I scrutinized those contracts," Kackley says. "This project married many aspects of the oil and gas land business, thoughtful title review and due diligence with the legal process. The hard work was well worth it."
A flare for innovation
Earlier, in 2013, Zavanna was facing a different obstacle, Kackley says. North Dakota was preparing to pass regulations curtailing natural gas flaring and venting. They would go into effect July 1, 2014, and would require operators to meet the 90 percent gas capture regulation no later than October 1, 2020.
Zavanna contacted several midstream companies that could capture and transport the gas from the well sites to be sold. The issue, according to Kackley, was that these providers were asking for a minimum volume commitment.
"For Zavanna, which was still a relatively small company in 2013, such a commitment was far too great a risk," Kackley explains. "When smaller companies enter into such contracts, they can end up spending a lot of time and money drilling uneconomic wells and going out of business trying to meet the minimum."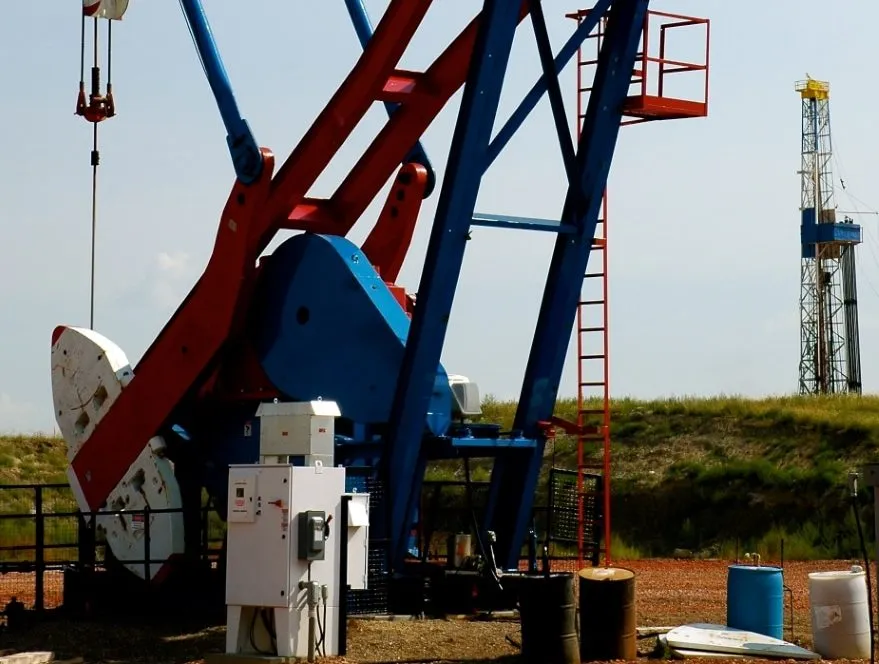 Instead, Zavanna partnered with Flatirons Midstream—a service provider with extensive experience building gas plants in the Rocky Mountain region—to form 1804 Ltd. and built the Spring Brook Gas Plant in Williams County, North Dakota. This allowed Zavanna to meet the North Dakota Industrial Commission's oil and gas division's flaring regulations ahead of many other operators in the Williston Basin.
Talks with Flatirons Midstream began in 2013 and were nearly complete when Kackley joined Zavanna in 2014. He collaborated with the business team on how to work with royalty owners and the impact on partners under joint operating agreements. In the spring of 2015, the Spring Brook Gas Plant began operations.
"We had exceeded all expectations and were leaps and bounds ahead of flaring percentage and gas capture regulations, even surpassing 2020 standards in 2015," Kackley says. "The NDIC started using us as an example for other producers in the state. They even had our CEO David Hodges come to North Dakota several times and speak with them."
Striking oil in the family shoes
Kackley isn't new to the world of oil and gas. His father has been in the industry since 1981, albeit on the service provider side, instead of the producer side, like Zavanna. However, when Kackley was younger, he didn't think he wanted to follow in his father's footsteps.
Instead, he dreamed of becoming a lawyer or a politician, earning his bachelor's degree from the University of Oklahoma in public affairs and administration. After graduating, he applied to and got into law school at Oklahoma City University School of Law, beginning an internship with Chesapeake Energy Corporation during his studies.
"They offered me a full-time position as landman—and eventually an attorney—as soon as I graduated with my law degree," Kackley recalls. "I was thrilled."
New opportunities carried Kackley from Oklahoma to Colorado. While working for the startup Kodiak Oil and Gas Corp. in Denver, he met with Zavanna owner, Bill Coleman. When the large conglomerate Whiting Petroleum Corporation began the process of merging with Kodiak, Kackley knew he wanted to work for a smaller company.
That's when he remembered that Coleman had asked him if he knew any good land managers. Kackley fit the bill, and a lunch—and a few follow-up interviews—later, he started at Zavanna.
"I made the right decision," Kackley says. "Working at a smaller company means we're nimbler and more flexible than others in the industry. It also allows me more time to spend with my wife Elizabeth and my seven-year-old daughter, Jacki."
View this feature in the Vanguard Spring II 2022 Edition here.
Showcase your feature on your website with a custom "As Featured in Vanguard" badge that links directly to your article!
Copy and paste this script into your page coding (ideally right before the closing