Sira Veciana-Muino – Sony Pictures Entertainment
Sony VP draws on curiosity to build out scalable legal function
On its surface, the world of reality TV might seem like every in-house counsel's worst nightmare. Lots of unscripted moments. Talent with little to no training or on-camera experience. Contests in which much can go awry.
But when Sira Veciana-Muino got to tackle a half-dozen reality TV shows – from "Latin American Idol" to "Top Chef Mexico" to "Shark Tank Brazil"– she had a ball.
"I didn't study broadcasting, production or film," she says. "But being involved with the creatives and understanding their process was fascinating. And my curiosity about it all really helped me understand where the potential risks for the company were and how I could negotiate better deals for them."
Veciana-Muino didn't lose her innate curiosity when she became vice president of business and legal affairs at Sony Pictures, working from Miami within the company's TV networks division. But she's learned a lot since those early days and, until a recent merger, imparted her knowledge to younger attorneys at Sony Pictures, a Los Angeles-based subsidiary of the international media and technology conglomerate headquartered in Tokyo.
Her team had been doing TV production work in recent years, so she applied what she's learned about the production process to determine where they could best add value.
"Once I understood the purpose of the pre-production phase—that it was a planning phase—and that the production phase is an execution phase, that helped me determine where and when we could best spot issues early on to avoid costly liabilities later," she says. "If you don't catch issues in that planning phase, and content has already been filmed and edited, it can be a costly mistake because they have to go back and re-edit it and sometimes re-shoot. And that's a very expensive way of protecting your organization."
Building a scalable legal department
Veciana-Muino has earned a reputation as someone who can build out a scalable legal function by understanding both the business and legal functions. She is familiar with the delicate balance between that focus on the bottom line and the prerequisites of an effective legal team.
"Most legal departments face the conundrum that we're considered a cost center," she acknowledges. "Obtaining additional resources to support the different business functions requires that you demonstrate to the business that this additional investment will save them money or generate revenue."
In her case, those resources ranged from additional personnel to new technology to make the team more productive. The trick, Veciana-Muino says, is understanding business priorities. She does that by asking the right questions—what each team really does; what their short- and long-term objectives are; what their pain points are—and learning to speak other departments' languages.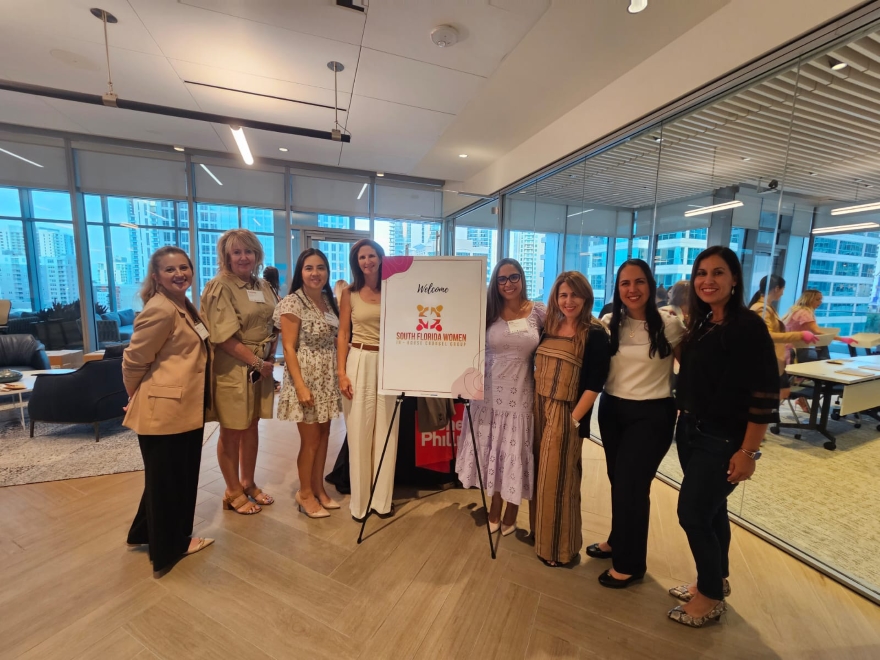 "When I coach our young attorneys, I encourage them to first get to know what each department does," she says. "Take them out to lunch, understand their biggest challenges and what they need from us. That makes us better attorneys, but it also makes us trusted advisors."
One of Veciana-Muino's ongoing priorities is enabling her team to focus on high-level legal tasks rather than mundane busy work. In 2014, she led the effort to implement new rights and contract management software, turning to a company well-known in the industry for its rights and royalties management platform.
Her team was seeking software with a wide range of capabilities. The marketing and programming departments needed to access deal information directly, for example, so they wouldn't have to go through Veciana-Muino and her team, freeing up the latter to focus on more complex work. Previously, other departments would email her team seeking information, resulting in a bottleneck because of the volume of requests.
Nurturing networks
Veciana-Muino arrived at Sony in 2008 after launching her career at the Miami offices of White & Case in 1999. From there, she spent three years at MTV Latin America, three years leading her own solo practice and nearly two years as director of business and legal operations at Lynk Properties.
A graduate of Duke University, where she received her B.A., Veciana-Muino earned her J.D. from Columbia University and her MBA from the University of Florida. She credits both alumni networks—and kismet—with setting her on the right path.
"When I went to law school, I knew I wanted to be in entertainment and media; that was one reason I went to Columbia," she says. "In a serendipitous turn of events, my first year out of law school, when I was looking for an internship, one of my friends back in Miami saw two postings for entertainment internships."
One of those was at Universal Music; the other was at MTV Latin America. Sure enough, the general counsels at both companies were Columbia alums. Long story short, Veciana-Muino got offers from both and picked MTV. Looking back, she says it was the right choice for her.
"That internship eventually turned into a full-time job," she recalls. "I kept in touch with the attorneys I worked with at MTV, and I had dropped by one day to leave them a little gift for the holidays, and it just happened that the position had opened up at that time."
Nurturing networks enabled Veciana-Muino to go in-house much earlier in her career than many do. So today, she advises her mentees to always keep in touch. Her passion for developing the next generation of leaders led her to establish the South Florida Women In-House Counsel Group to help female in-house attorneys advance their careers. In 2020, that work won her the Daily Business Review's award for promoting diversity and inclusion in in-house departments. She is also now a member of the Hispanic National Bar Association's Poder 25 program, the general counsel talent pipeline initiative of the HNBA.
"Early in our careers, technical skills and competencies are important to advancement, but as we mature in our journey, building and nurturing relationships becomes critical to success," Veciana-Muino says. "If I can impart this wisdom to each of my mentees, I will consider that a win."
View this feature in the Vanguard Summer IV 2023 Edition here.
Showcase your feature on your website with a custom "As Featured in Vanguard" badge that links directly to your article!
Copy and paste this script into your page coding (ideally right before the closing