Wahid Guirguis – HCI Systems Inc.
Helping a friend engineer his company's growth
As the only in-house attorney at HCI Systems Inc., Wahid Guirguis is involved in all its operations, from compliance and regulatory matters to labor and employment and human resources.
With few outside counsel, he spends his days working with managers and leadership of the company's offices throughout California. He also handles contracts, reviews legal documents, negotiates with company clients and tries to stave off litigation.
"I'm a preventative lawyer, so if I can reduce the legal involvement, minimize risk and our company's exposure, it'll help our frontline professionals do their job servicing clients and in turn, ensure company growth," Guirguis says.
HCI Systems Inc. started during the 2008 financial crisis, and through the vision of its CEO, Hany Dimitry, it grew to where it is today — one of the top system integration contractors in California, Guirguis says.
The company provides fire alarms, fire suppression, fire sprinklers, electronic security, access control, video management, audio/visual, surveillance, nurse call, fire pump truck rental and more. The company has offices all over California.
Expanding the business
Recently, organically and through several acquisitions, affiliates of the company have started national expansion outside of California. One affiliate, Control Systems, has already opened its first office in Pensacola, Florida.
In early 2022, another affiliate of HCI Systems, CMD Electric, was created as a full-service electrical contractor in California, but will soon be expanding nationwide as well.
"With an eye on the future, we're expanding our foothold by planting more seeds across the country in addition to the big tree in California," Guirguis says. "We are fortunate to have a group of very experienced, and well-respected professionals implementing that plan. And, with a customer service focus, we are well on our way to grow."
His job is to support the vision and guard the growth by navigating legal issues, solving problems, making strategy and legal decisions and installing processes throughout HCI Systems and its' various affiliates.
This continued growth will eventually require a bigger legal department, Guirguis says. He says additional outside counsel partnerships will be developed and likely additional attorneys will come in-house.
But guarding that growth is a crucial part of his job.
"One of the things I witnessed working as an outside counsel [before joining HCI] were companies getting too big too fast," he says. "Developers were growing and taking on too many loans to support too many projects, and all of that collapsed starting in 2008."
Being smart and strategic
Dimitry, HCI's CEO, has a saying that Guirguis recalls on how to keep a business operating successfully.
"'You have to keep your fingers on the pulse,' meaning you must be aware of everything that is happening," Guirguis says. "We stay in touch daily with market conditions, client needs, technological advances and each other. We do this while making HCI a fun, respectful, innovative and rewarding place to work for our key resource, our employees."
Doing those things requires hiring the right people for the right jobs and then supporting and advising them to ensure they understand potential legal challenges. Then Guirguis and others provide them with solutions. Regularly enriching employees through education and on-the-job training helps them manage projects efficiently, he says.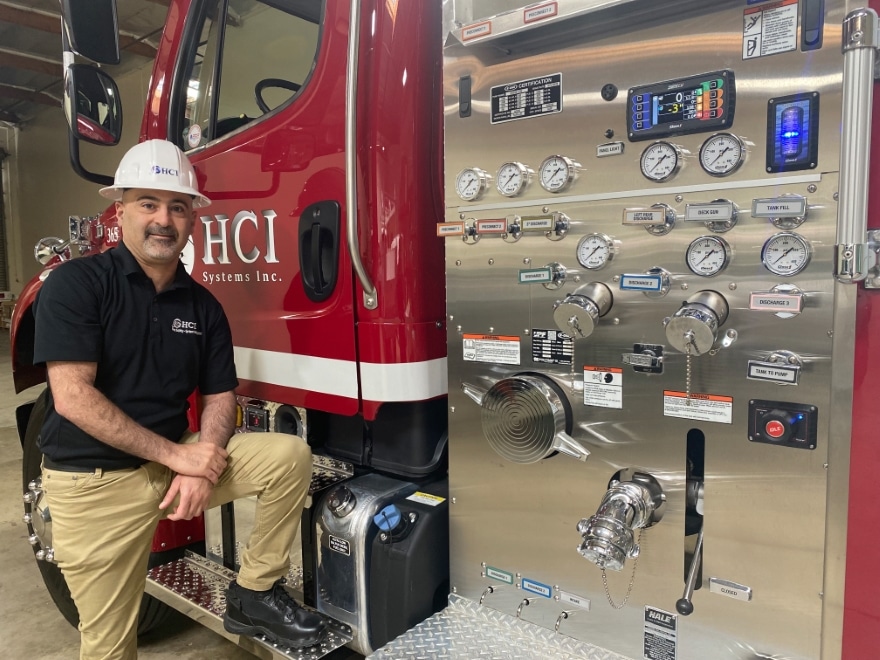 HCI Systems is constantly implementing new processes and new technology to manage its work, Guirguis says. Recently, the team installed a new automated system to manage service orders and further streamline company operations. This continuous improvement is necessary in an industry like construction where, with multi-million-dollar projects, there's potential for big and small legal matters to arise, Guirguis explains.
To protect against risk related to contracts, the company also developed an internal system that manages the contracts from negotiation to review to final signing. Guirguis oversees that process daily.
"If there are terms that are too risky or not worth the reward, we'll come to that conclusion," he says. "Sometimes changing one word makes a huge difference."
"Trained in engineering but built for the law"
Growing up in California, Guirguis was fascinated by how buildings stood tall in the face of earthquakes without collapsing. His parents wanted him to go to medical school like his sister, but instead he earned a degree in civil engineering from Cal Poly Pomona.
He worked as a field engineer for Charles Pankow Builders for nearly two years and then was a senior civil engineering assistant and project manager for the Los Angeles County Department of Public Works.
"I oversaw the operations of 32 dams in LA County and was in charge of reporting on their safety to the California Department of Water Resources," Guirguis says.
His career was progressing until the recession in the late 1990s and he lost his job. He was at a crossroads — get an MBA or go to law school.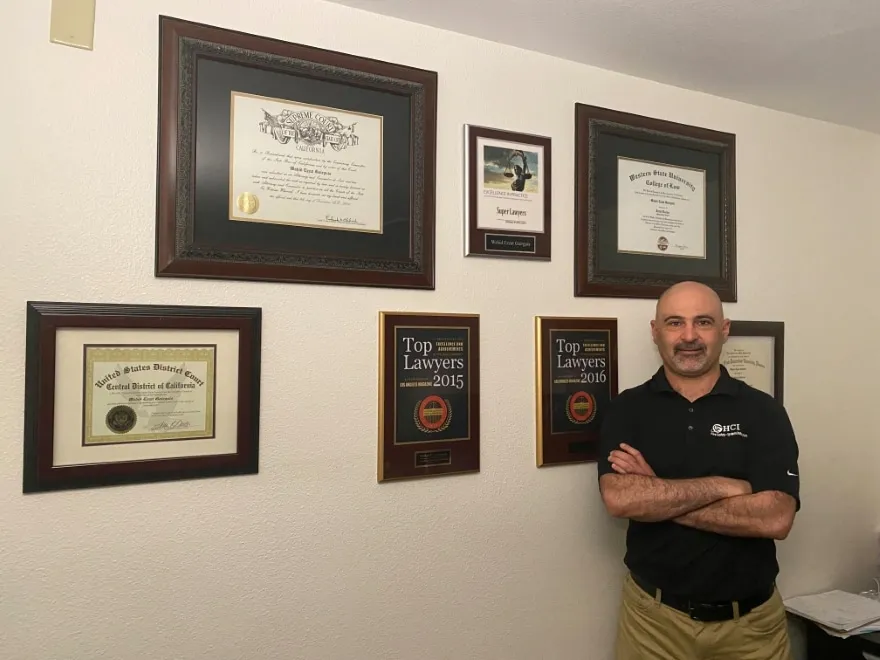 Guirguis decided to pursue law because he realized there weren't a lot of lawyers with engineering degrees. He used that to his advantage, excelled in law school and then joined Hunt Ortmann, a California-based construction law boutique where he ultimately became a shareholder. For about 16 years, he represented clients in all areas of construction. He also served as outside counsel for HCI Systems until Dimitry—a longtime friend of Guirguis—brought him in-house in 2017.
"He knew I could provide value to his organization as it continued to grow," Guirguis says. "I take his trust in me very seriously and in turn, there isn't one day that goes by without me going the extra mile to protect the company. It is now home to over 500 employees and we're still growing. Everyone is counting on us to keep this company safe and prosperous."
View this feature in the Vanguard Summer IV 2022 Edition here.
Showcase your feature on your website with a custom "As Featured in Vanguard" badge that links directly to your article!
Copy and paste this script into your page coding (ideally right before the closing