William 'Mac' McAllister – Terminix
No bugs in this system
There really shouldn't be much categorization of any problem a business may face. Legal, business, personnel, financial—a problem is a problem is a problem. Deal with it early and it can be put to rest before it metastasizes into a more costly problem affecting multiple areas.
So notes William McAllister in late August as he celebrates his first anniversary as general counsel of pest control heavyweight Terminix.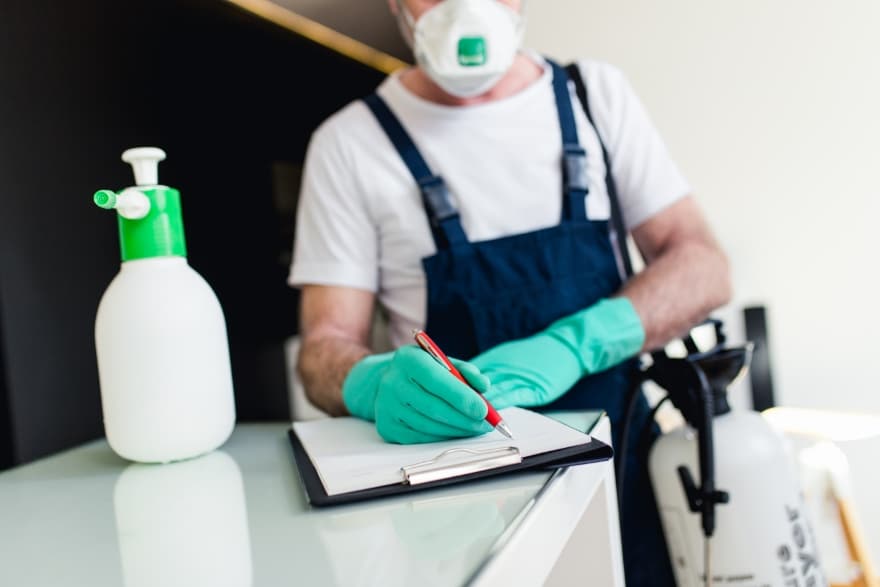 "Very few problems handled by in-house counsel are so grave that they have severe punishment as implications," the man known as Mac tells Vanguard from Terminix's headquarters in Memphis, Tennessee. "Most issues involve decisions about risk management. Tackle them early as business problems, and in partnership with the business, and they won't worsen."
So like a prudent homeowner taking precautionary steps to keep insects, bats and rodents from setting up residence, Mac is proactive in the business side of Terminix's operations.
This year his duties have included putting the pieces in place for the parent company, ServiceMaster Global Holdings Inc. to divest its fumigation business. He also has a hand in the transformation of Terminix's most lucrative service, termite control for residential clients, and furthering relationships with small- to medium-sized pest control companies that could become acquisition targets.
No more big tent
While tenting and fumigating a residence is common practice in termite strongholds like Florida, California and Hawaii, Mac says the $20 million-plus of revenue it was bringing in annually wasn't cost-effective, given that the method entails stringent compliance with Environmental Protection Agency and state regulations.
It's also a time-consuming process, he goes on to say, one that displaces a family and pets for days. And while the method kills active termites, it doesn't protect the house from future infestations. Much more efficient for company and client, Mac emphasizes, is to manage the environment around the home and eradicate termites before they ascend to walls, floors and ceilings.
Which is no simple task. It's also a most unpleasant one, as Terminix-trained technicians must don special attire and crawl under a house and into attics with cumbersome gear. So earlier this year Terminix teams from Nevada and Georgia—two very diverse termite environments—were tasked with brainstorming new and improved methods for taking the fight to the termites' turf.
"My team is here to support the operation and remove barriers," says Mac, who fronts a lean and mean legal department supporting the Terminix residential business. "But the real work is being reimagined and implemented by the folks who do this every day. We want everything to start with safety, the foundational aspect of our business."
The company is also introducing new service tiers, has launched the preventive Drywood Defend System, taken its sales methods to big-box stores and ecommerce retailers, and is further emphasizing customer retention.
Oh, rats!
The pest control industry often evolves faster than the rules and regulations by which it must abide, and Mac garnered input this summer from law students brought in to categorize what's on the books today, as well as anticipate what may be there tomorrow.
While the EPA is the dominant rules maker, states may mandate an even tougher code, and with Terminix active in every state but Alaska, Montana and the Dakotas, that's a lot of compliance.
Maybe nowhere more so than in California, which has come close to banning what's known as second-generation anticoagulant rodenticides, as they may pose a secondary threat to predators ranging from raptors to coyotes to cougars.
While Terminix doesn't manufacture pesticides, it maintains strategic partnerships with companies that do, and effective rodent control methods are increasingly in demand in California where such jurisdictions as Los Angeles County are seeing more cases of typhus.
Hearings on a proposed ban in California have been emotional, and Mac has made several appearances there as an industry advocate. For now, he's encouraged that the proposed ban has been tabled.
At the least, he hopes that if rules tighten significantly, there'll be a transition period, for this isn't such a cut-and-dried issue between environmentalists and industrialists. Some of the most rodent-impacted areas, after all, are affordable housing complexes, public greenspaces and children's recreational areas.
"There's an inherent risk to any pesticide, but our partners and Terminix look at the safest ways of rodent control," Mac says. "A ban would impact human health and safety, and large urban areas like L.A. are already struggling to control rodent populations."
Young and in a hurry
Not quite 30, Mac has achieved a prominent in-house role at an age when so many of his contemporaries are scrambling to rack up 2,000 billable hours as junior associates.
But, as he likes to say, relationships go a long way toward anyone's professional growth, and Mac was nurturing one with Terminix while studying simultaneously for a law degree and MBA at the University of Memphis, both of which he earned in 2016.
In the summer of 2014, just before his second year at law school and first year of business school, Mac served Terminix in a brand marketing capacity, making contacts that would prove valuable soon after his 2016 graduation when he began a four-year stretch on the ServiceMaster legal team. It was a role that allowed him to further his contacts with Terminix.
"Early on I knew I didn't want to be in family court or probate," Mac says. "The business side of the law always intrigued me, but it's not easy to go straight from law school to an in-house position. My thought process was to identify a good company, build relationships with folks I could learn from within the company, and prove that I could add value to the enterprise in a legal position."
Showcase your feature on your website with a custom "As Featured in Vanguard" badge that links directly to your article!
Copy and paste this script into your page coding (ideally right before the closing