Adrienne Hollander – American Regent
Tackling biases in the New York legal scene and beyond
In 2012, Adrienne Hollander's resilience and grit were unexpectedly tested. She gave birth on Tuesday and went on maternity leave—only to find out on Friday that the firm employing her for the last four years had closed its doors.
She'd been with Dewey & LeBoeuf since 2007, beginning first at Dewey Ballentine as a summer associate the year before she graduated from St. John's University School of Law. Degree in hand, she joined the newly merged firm as a litigation associate in 2008. 
"There I was with a baby and trying to figure what to do next," recalls Hollander, who soon was commuting into New York City for interviews. The responses she received from potential employers tested her willpower and perseverance, as companies saw her as a mother first and a skilled lawyer second. 
"I'm the one who makes decisions about my life, and I'm ready to fight for every opportunity, no matter how difficult the circumstances," she says, her legal career spanning nearly a decade and a half. She wants to convey that message to young lawyers, especially mothers. 
Tenaciously tackling biases
Whenever Hollander sat down in front of a NYC interviewer, she was up front about having a two-week-old at home. She saw no reason to hide this, as she believed her resume and skillset were what should be important to employers. She had half a decade of experience and had handled substantive litigation work at Dewey—antitrust, false advertising, corporate governance and general commercial matters. 
"The responses I received horrified and shocked me," Hollander recalls. "People spent less time learning about my knowledge base and cases I had handled and more time asking me if I really thought I could come back to work with an infant at home—and always asking me about gossip on the bankruptcy of my law firm."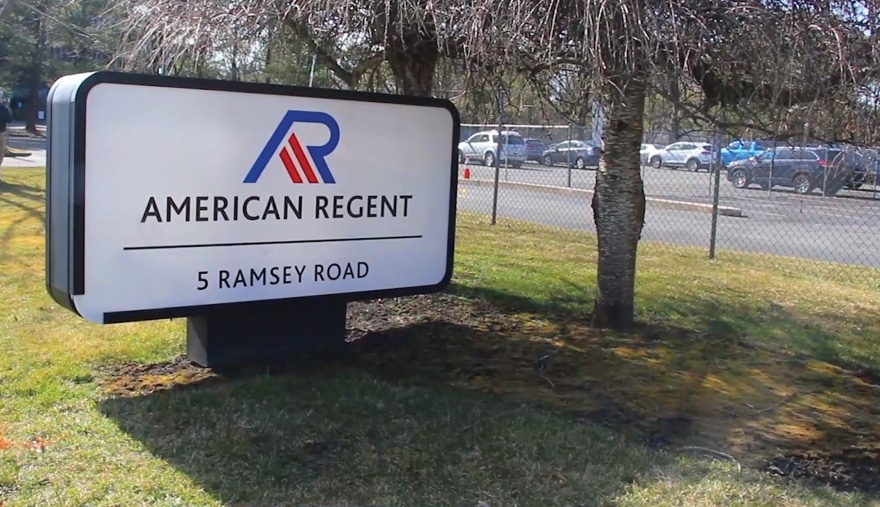 After three months of grueling days full of interviews—often biased, sometimes condescending and dismissive—a firm in Midtown Manhattan, Arent Fox, not only offered her a position but one that was a step up from her previous role. In September 2012, she joined as a senior litigation associate. 
"I pursued every opportunity, beyond what was given to me," Hollander says. "Newborn baby at home or not, only I had the right to decide how much work I could handle." 
At Arent Fox, she handled state- and federal-level litigation on topics ranging from environmental and health—think illegal waste dumping or limited paid time off—to white collar crime and trade secret theft. She also drafted pleadings and briefs, negotiated discovery, argued motions, took and defended depositions and managed litigation teams for complex commercial cases, travelling globally. 
Never say never
Despite enjoying law firm work, Hollander was drawn to in-house roles—but, as she says, she was continually told that no company wants an in-house litigator. That changed in 2018. During her time at Arent Fox, Hollander was introduced to American Regent, a pharmaceutical company that provides brand name and generic specialty injectables. She learned that the company was looking to fill a newly created position for an in-house litigator— maybe Hollander would be interested? 
After four months of interviewing, Hollander joined American Regent, also located in New York, as its assistant general counsel in April 2019. Far from obstacles, she found perks of working with a company instead of a firm. She took off nearly two weeks this past December and the company wasn't bothered; in fact, it was closed from Christmas to New Year's.  
"Pharma often has a bad reputation for being greedy or overpriced; I actually work on pricing and price reporting at American Regent, and I think we do a great job," Hollander says. "A lot of the money we make is used to support global oncology initiatives." 
She also loves working for a company that is sincerely dedicated to helping others, to saving lives. She also gets to work alongside outside counsel, like Faegre Drinker LLP, that share that mission. Among the nation's 50 largest law firms and headquartered in Midtown Manhattan, the firm has locations in London and Shanghai and has clients ranging from emerging startups to multinational corporations. It also earned a perfect score on the 2022 Corporate Equality Index for LGBTQ+ workplace equality. 
The respect is mutual. Deputy practice leader of the product liability and mass tort group and co-chair of Faegre Drinker's health and life science litigation team Michael C. Zogby says that Adrienne is an amazing attorney and leader. 
"She is a high-level strategic thinker, extremely collaborative and dedicated to effective and efficient management of complex challenges," he says. "It is always a joy to work with her and her team, and we learn so much from her."  
He adds that her dedication to the life sciences industry and global health is readily apparent whenever American Regent and Faegre Drinker partner on regulatory, litigation or other legal matters.   
When no becomes yes
Even though she had never seriously considered working in the pharmaceutical industry before joining American Regent, she enjoys the in-house role there tremendously. She especially likes serving as the first line of legal support for the finance and human resources departments. In supporting HR, she manages everything from internal investigations to benefits and workers' compensation. 
She even helped overhaul American Regent's document retention policy. All of this while she's working with outside counsel on a high-profile litigation case for one of the company's highest profile drugs. 
Hollander says what she loves about working at American Regent is the mystery, particularly preparing for a case. She enjoys looking through documents and participating in interviews to hear both sides of the story to find the truth. 
She enjoys negotiations, too, especially entering a room and catching people off-guard. She's trying to change the lack of women in the field by mentoring junior lawyers and showing them their value, as her current boss has done for her. 
"I love working here and in this industry where we're helping save lives," Hollander says. "My belief in myself in the face of repeated adversity got me to this point. I want junior lawyers, especially women, to know that you must advocate for yourself even when it seems like the entire industry, or even world, is against you."   
View this feature in the Vanguard Spring II 2022 Edition here.
Showcase your feature on your website with a custom "As Featured in Vanguard" badge that links directly to your article!
Copy and paste this script into your page coding (ideally right before the closing