Alexander (Alex) Aviles – Consolidated Edison Company of New York Inc. (Con Edison)
Success is being one of them
Alex Aviles remembers the night when a bullet shattered his apartment window, whizzed by him, and lodged in the ceiling. Nobody was hurt, but it was a telltale sign times were changing in his neighborhood—and time for his family to leave.
A second-year law student at the time, Aviles grew up in The Bronx, the youngest of five children whose parents moved to New York City from Puerto Rico. As he describes it, his neighborhood was for people who weren't rich, but who also weren't poor. It wasn't life on the streets, but he knew of the injustices in the neighborhood firsthand—and the experience changed his life.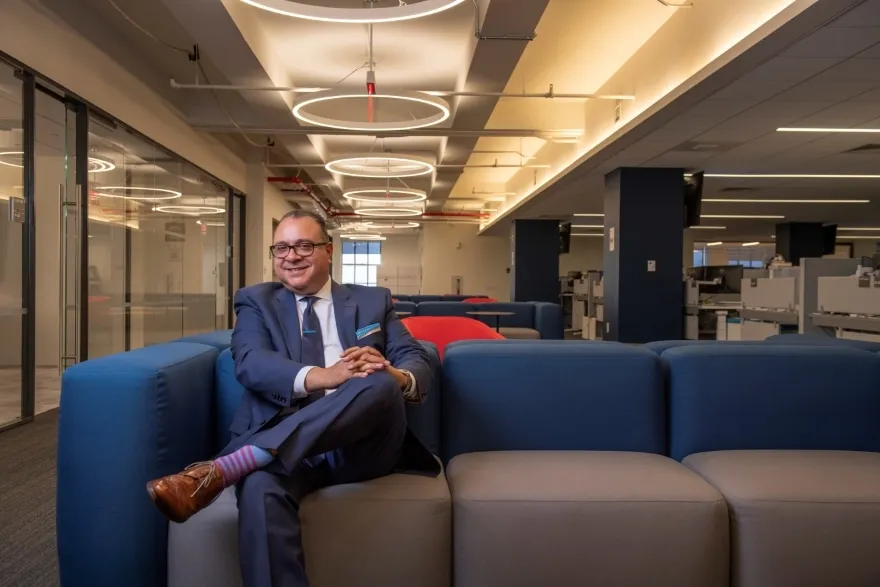 Today, Aviles is still working in the same city where it all began, serving as assistant general counsel for Con Edison. Founded in 1823, it is the largest investor-owned energy company in the United States. There, he's helping to win cases for the energy provider that services 10 million people in New York City and Westchester County—and mentoring children who grew up in similar circumstances to his own.
"I love working with kids who want to pursue a career in law," Aviles says. "I have helped college-bound kids with their essays to give them a leg up to prepare them for going to law school one day."
Not exactly L.A. Law, but close
A recent case Aviles tried involved a routine trip and fall on a Con Ed facility sidewalk that was sticking up. Even though Con Ed paid up, Aviles considers it a "win" because the plaintiff had been seeking millions and the utility paid far less.
"Sometimes cases are tried because we have to hold firm and not pay exorbitant demands. In this scenario, we tried the entire case and while the jury was deliberating we reached a settlement, which was a much more reasonable result," Aviles says.
Property damage can be a little more straightforward and, by some accounts, claims can appear foolish. He recently won a case where someone was trying to get $4.8 million to replace their home, just because Con Ed drilled into a sidewalk.
"The only time companies like us make the news is when something bad happens—like a blackout or an explosion. Nobody puts a story on the front page praising us for having all the air conditioners working across the five boroughs on a record-setting hot August day," Aviles jokes. "But I know we have 15,000 employees throughout our service territory that make sure that the right things happen every day. Part of my job is to humanize this organization."
Teamwork makes the dream work
Promoted two years ago to assistant general counsel, Aviles says he has quickly become a team leader. As such, he supervises the work of four junior lawyers and their cases and helps to manage administrative duties for the 15 attorneys in his general litigation group.
Aviles also plays a role in the law department's leadership team that supports 80 lawyers within the organization handling commercial litigation, environmental, regulatory, and labor and employment matters.
"I meet frequently with the higher-ups to lay out and discuss initiatives, such as allowing our lawyers to work remotely," he says. "There's a lot of cross-pollination on the big picture items."
Connection to the community
Not that this is exactly what he imagined as a kid.
Back then, in The Bronx, he wanted to pursue the seemingly glamorous lifestyle of Victor Sifuentes, the character played by Latino actor Jimmy Smits in the 1980s drama L.A. Law—but real life was a bit different.
It was that Hollywood perception, and those childhood memories of living in that tough neighborhood, that motivated Aviles to study hard and enhance his legal career.
"Issues with police, harassment and civil rights, I saw firsthand what can happen and how often people don't know their rights," he says. "I wanted to make a difference."
Aviles says he was inspired by the work ethic of his courageous father, a city bus driver, who was awarded the Congressional Gold Medal of Honor by President Obama for his service in the 65th infantry regiment of segregated soldiers during the Korean War.
If you can't beat them, hire them
Aviles graduated from New York University with a double major in broadcast journalism and political science in 1988. Working as a litigator and trial attorney after graduating from St. John's University School of Law in 1991, Aviles found himself doing insurance defense work at private law firms for the New York City Transit Authority and other public entities before transitioning into plaintiff work.
Along the way he tried a couple of cases against Con Ed—won—and got noticed while he was working as senior trial attorney at Belovin & Franzblau. When a Con Ed senior trial attorney retired 12 years ago, he was hired.
The strength of his position in the courtroom, he says, goes back to the fact he's a native New Yorker and can connect with the juries.
For that same reason, he sits on the board of directors of the nonprofit Dedication to Community, whose mission is empowering communities through education in business and societal service.
"I really wish there had been something like this for me, even though I found my way," Aviles reflects of his childhood. "Some people will go down a path, and it might be the wrong one. If you can save one life it's worth it; by reaching out to people, as young as possible, you can make a difference."
Showcase your feature on your website with a custom "As Featured in Vanguard" badge that links directly to your article!
Copy and paste this script into your page coding (ideally right before the closing