Amy Morrissey – Computacenter US
Playing M&A matchmaker
It was a process that Amy Morrissey likened to setting up an arranged marriage, albeit one with billions of dollars on the line: evaluating potential suitors looking to buy her company. For 13 years, Morrissey had been the general counsel and corporate secretary at FusionStorm, an award-winning IT solutions provider based in Boston.
There was always the understanding that the company would one day be sold. Now it was time to find the right match.
In 2017, after months of courting, the company received its first bid from a British-based IT services provider named Computacenter. After a yearlong courtship—and plenty of hands-on negotiating from Morrissey and her team—the sale was made in fall 2018.
"Culturally there were some very good synergies," Morrissey says. "It was important for it to be the right fit and I knew we would continue to grow and bloom with this arrangement."
Coming together
Prior to the deal, FusionStorm was a small but mighty high-tech firm of 300 people known for the speed of its operations—and its wide array of services: hyperscale, enterprise, data center, system infrastructure, storage, networking, VoIP, security, database and disaster recovery.
According to Morrissey, the company's prestigious clientele proved  irresistible for Computacenter, which at the time was trying to enter the U.S. market.
"Our customer accounts are firms that you would know of—and we were part of that landscape of technology companies with a state-of-the-art high-end customer base," she says. "Computacenter liked that a lot."
For its part, Computacenter—founded in the U.K. in 1981 and specializing in a variety of digitalized IT offerings and managed services —brought a large portfolio and a solid reputation.
"They were a more established company with financial security. As a value-added reseller, they could provide us with bigger credit lines and streamline business functions for more profitability," Morrissey explains. "We always operated as a jack-of-all trades and accomplished a lot with very little. That was also part of our appeal."
Intricate integration
It was an exciting time, Morrissey says, but the integration of the two companies—one public and one private—needed to be handled carefully.
For starters, as a public company Computacenter had a larger bureaucracy with considerable rules and processes. By contrast, privately owned FusionStorm was a smaller outfit, one that could respond more quickly to its customers' requests. While Computacenter was determined to bring its best practices to the new entity, implementing everything too fast would've harmed the business. According to Morrissey, it was simply too much to do at once.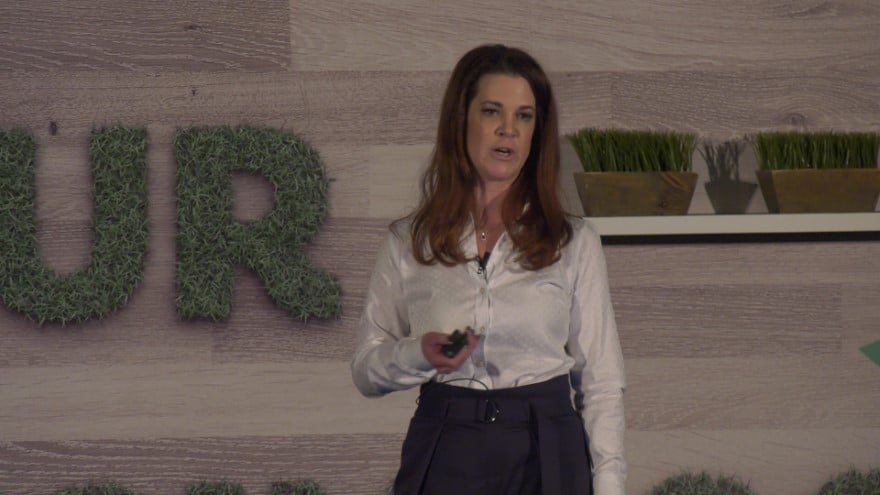 Using a structured approach, the teams conducted an inventory of everything that needed to change and prioritized it in a three-year integration plan.
To comply with Computacenter's status as a publicly traded company in the U.K., Morrissey and her team had to get up to speed with the country's sweeping antibribery laws. In addition, FusionStorm now had to comply with the European Union's General Data Protection Regulation, which lays out strict rules for how organizations handle personal data. Along the way, some cultural differences came to light.
"In the U.S., we use niceties to get to the point. Europeans can be much more direct," Morrissey says. "U.S. businesspeople can also be seen as boastful and aggressive, which comes across as arrogant. U.K. operations are rather humble and conservative. It was a matter of us all getting used to how each operated."
Despite the hurdles, Morrissey says there was a good connection between the teams. In November 2019, not long after the acquisition was made official, Computacenter flew 55 FusionStorm employees to Europe to meet its team. In addition, when the annual sales meeting took place in the U.S., 20 leaders from England attended to learn culture and process.
"There's a lot of exciting collaboration and they never forget to keep people engaged and feeling good about what's taking place," she says.
Getting down to business
Today, one of Morrissey's most pressing duties involves migrating all FusionStorm's computer systems into Computacenter's Enterprise Resource Planning system—no small task, given the considerable size of each operation.
With data safety an absolute must, Morrissey's role as U.S. lead for the ERP system demands that she understand the requirements of the European Union and California privacy laws. Aspects of this integration were completed in early 2020 with the full implementation of a new ERP system.
She's also helping to convert all reporting and compliance activity to transition FusionStorm from a private company into a public one. Perhaps most exciting for Morrissey is having the depth of legal resources and a variety of mentors within the organization.
"Where Computacenter have experts in each area—with things like GDPR expertise—we didn't have that before," Morrissey says. "Now I have a lot of people to learn from and grow."
Self-directed
As the first person in her immediate family to go to college, Morrissey was self-motivated to pursue not only an education, but a career path for herself.
She found her calling, she says, as early as the fourth grade when she wrote her own script for an elementary school play, casting herself as a lawyer.
Graduating from Purdue University in 1992 with a bachelor's degree in political science and a minor in English, she left the Midwest and headed to Boston to attend New England School of Law where she earned her J.D. in 1996. Serving as a legal assistant at Thomas H. Lee Company during law school, Morrisey's first job after graduation was in the corporate division at Nutter McClennen & Fish where she got her first experience in M&A work.
Other Boston area positions would follow, including a position as assistant district attorney in Middlesex County in 1998 and corporate counsel for AMR Research in 2000, working on a variety of training programs and discrimination prevention. FusionStorm came in 2007.
"I'm the type of person that likes to be challenged," Morrissey says. "My boss always gave me plenty of opportunities, encouraging me along the way."
Now she says there's no shortage of inspiration, opportunity and collaboration for her to continue to experience growth in her new position. It's a role that allows her to retain all the aspects she loved from her previous job, while experiencing the powerful resources and vision the new company has for expansion.
"I'm a lawyer through and through," Morrissey says. "Analysis, making legal arguments and negotiating has always been my bread and butter. It's what keeps me happy and has been my destiny."
Showcase your feature on your website with a custom "As Featured in Vanguard" badge that links directly to your article!
Copy and paste this script into your page coding (ideally right before the closing