Andrew T. Park – United Airlines
Enabling an airline's post-pandemic takeoff
He'll acknowledge some reservations about relocating his family from balmy Fort Lauderdale to frigid Chicago in February 2021, but the reasons for Andrew T. Park doing so couldn't be passed up.
"I love learning, and the challenges that naturally arise from working for an airline present so many opportunities to learn," he tells Vanguard one year later while the Windy City again lives up to its name. "I also wanted to be part of the team that navigated United out of the biggest crisis the commercial aviation industry has ever faced."
Besides, Park goes on to say, aviation law had become his specialty. He cut his teeth at several prominent New York City law firms and then as vice president of transaction legal at Nordic Aviation Capital, an international aircraft leasing operation with a South Florida satellite. The opportunity to join the United legal team as managing director and assistant general counsel in Chicago was a no-brainer as the role afforded Park the ability to broaden his skill set as an aviation attorney.
It has been an eventful year for Park and his team. Just three months into the role, Park oversaw the negotiation of a $10.75 billion senior  secured debt financing—the largest debt financing by an airline in history—and helped lay the foundation for long-term projects, as well as fortify the airline against whatever other issues may confront the industry.
But it might be hard to envision a scenario more critical than what the pandemic did to aviation in general and United in particular.
Grounded by pandemic
"The commercial aviation industry has had to overcome so many challenges in its history," Park says. "But COVID-19 has decimated airlines from a financial and health perspective like nothing we have ever witnessed."
In 2019, United operated approximately 4,900 flights a day, but during the worst of COVID-19, United's daily flight schedule was cut up to 90 percent.
United's problems were not only shared by other airlines, but the miseries cascaded upon other aviation industry players such as manufacturers, lessors, fuel providers and other airport vendors. In United's case, the federal government stepped up with a $7.491 billion secured loan facility under the U.S. Department of Treasury's CARES Act loan program. Repaying it, along with applying his Wall Street experience to the debt re-financing, became foremost on Park's to-do list.
By April 2021, Park's team had facilitated the repayment of the CARES Act loan in full. Security for the new bonds and loans in the deal included United's international route authorities and landing and take-off slots.
"I am extremely proud that our team was able to support and protect United through such a complex and innovative transaction," Park says.
Going green
Having helped put United on much sturdier financial ground, Park now talks excitedly about other projects that'll need his mix of commercial sensibility and legal savvy. Sustainability might top that list as United emerges from the pandemic as an airline leading the initiative to transform air travel sustainably.
By 2050, United intends to reduce 100 percent of its greenhouse gas emissions without relying on traditional carbon offsets, and with Park's help has launched United Airlines Ventures, a corporate venture fund with the goal of investing in aviation startups and other emerging companies pursuing environmentally benign solutions. Park is quick to cite, "United recognizes that we have a responsibility to protect our planet and our skies and to be a part of the solution for climate change."
While Park is discrete about identifying prospective partners, he can say that United Airlines Ventures has reached an agreement to invest in Archer, a company developing an electric vertical takeoff and landing (eVTOL) aircraft designed to use electric motors which will revolutionize how people commute within major metropolitan cities all over the world in a much cleaner way, and Heart Aerospace, a startup developing an electric aircraft which will have zero operational emissions that has the potential to fly customers up to 250 miles before the end of this decade.
"I absolutely love working for a company that leverages its resources to spur innovation and to shape the future of travel," he says.
Flying higher
Beyond shaping the future of sustainable aviation, United is committed to creating a more diverse, equitable and inclusive culture throughout the company. With that in mind, this past January United became the only major carrier to open its own flight training school, the United Aviate Academy in Goodyear, Arizona. United expects to train more than 5,000 pilots by 2030 with the goal of at least half being women or people of color.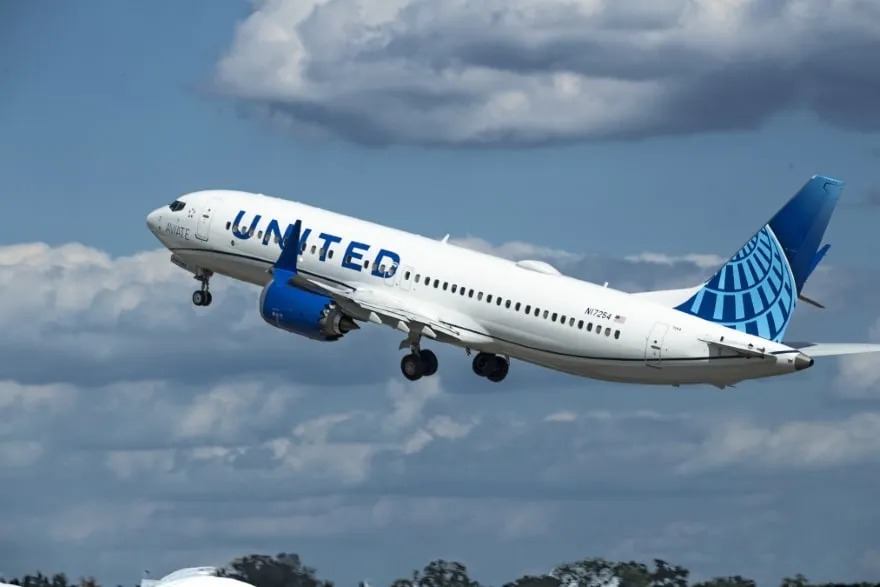 After having helped stabilize United's finances, Park's team has been integral in not only establishing the academy but also setting up scholarship programs and sealing deals for aircraft and flight simulators and other technology acquisitions necessary for the accomplished personnel to teach.
"As the son of immigrants, it is fulfilling to be part of an organization actively working to lower the barriers for women and minorities seeking to become our next generation of pilots," he says.
At home in-house
It's all part of being a comprehensive aviation industry attorney, the role Park has been preparing for his entire career. It beats being the subject-matter specialist he had served as during his private practice days. But Park is thankful for every step of his journey as he gained valuable experience along the way representing aircraft lessors, airlines, banks and even the U.S. government.
"I enjoyed other workplaces, but this is different," he says. "People join United for the opportunities, but they stay because of the culture. It's a truly collaborative environment filled with hard-working, passionate folks."
Park, however, didn't start his career in law.  After graduating from Columbia University, his legal education from the University of Houston Law Center took a slight detour as Park was initially drawn to politics and then academia. Prior to law school, he worked for two years on Capitol Hill for then Senator Kay Bailey Hutchison before pursuing a master's degree at New York University and then a brief stint at a foreign policy think tank.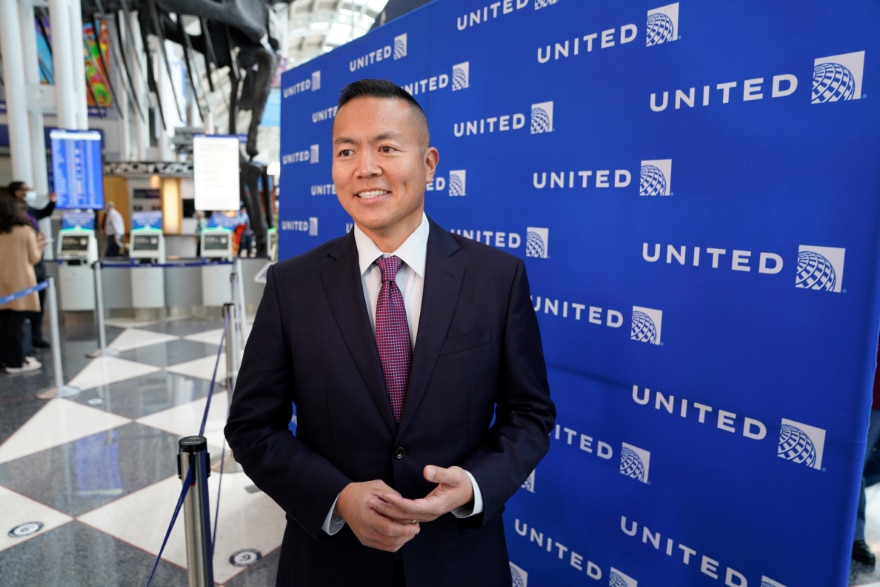 Law, he says, just seemed a more direct way to make a difference than climbing the political ladder or lecturing in academia.
While some might consider working for an airline an unconventional choice for making socio-economic progress, he's quick to cite that United is a pioneer and an industry leader.  Changes won't be immediately noticeable, but he says United has broken much ground with its progress on so many fronts just during the past year.
And the Chicago winters notwithstanding, Park's transition to United has been life-changing. He is most grateful for his wife MiWon and their three school-aged children Lincoln, Penelope and Theodore who have supported and encouraged him during each of his career moves. A devoted family man, Park keeps busy outside of work through coaching his kids' sports teams, and in his free time (and when it's not snowing), he indulges his passion for golf.
But given United's agenda, playtime can be at a premium, though that seems OK for Park.
"I love what I'm doing," he exclaims. "Coming here is the best decision I've ever made. We're impacting the world at large through the work we do day to day."
View this feature in the Vanguard Spring II 2022 Edition here.
Showcase your feature on your website with a custom "As Featured in Vanguard" badge that links directly to your article!
Copy and paste this script into your page coding (ideally right before the closing