Anthony Sharett – Meta Financial Group Inc.
Right man for the MetaBank mission
Anthony Sharett says he always wanted to make a difference for those who needed it most, and that factored into him joining Meta Financial Group Inc. in the fall of 2019. For this is the Sioux Falls-headquartered holding company of MetaBank, a financial services support company with locations throughout the United States, as well as financial agent to the U.S. Treasury.
That latter role expanded in response to COVID-19 and the social unrest that so disrupted American life last year. MetaBank would now act as a conduit, providing emergency loans from the federal government to small and midsized businesses trying to endure the unprecedented pandemic. It would also disburse billions of dollars in economic impact payments, through prepaid cards, to distressed citizens without traditional banking services.
"A very rewarding 18 months," Sharett tells Vanguard this past March, when some semblance of national normalcy seemed to be returning. "What helped us navigate that perfect storm was the fact that we were evolving into a mission-driven organization."
As executive vice president, chief legal and compliance officer, and corporate secretary, Sharett has factored prominently in that mission, though he won't boast. "I'm just here to play the role of the quarterback with the legal, risk and compliance teams," he says with a chuckle. "The real credit goes to the hard work of these teams."
During his two years as executive vice president, chief legal and compliance officer, and corporate secretary, Sharett factored prominently in that mission—though he's never been one to boast
"I'm just here to play the role of the quarterback with the legal, risk and compliance teams," says Sharett, who was recently promoted to President of both MetaBank and MetaBank Financial Group. "The real credit goes to the hard work of these teams."
No 'I' in team
To be sure, teamwork has been at a premium since early last year. Extended teamwork too, with the MetaBank-U.S. Treasury partnership strengthened by the company's technological infrastructure to distribute the stimulus dollars.
"Our legal and risk teams worked tirelessly under significant time constraints to ensure our loan solutions aligned with congressional rules and regulations, and aligned with our commercial loan practices," he says. "We worked with our partners to not only provide access to the loans but to do so in a way we can be proud of."
Circumstances have forced Sharett to do much of that outreach remotely from his Phoenix area home, where he's led virtual fireside talks and discussions. The corporate cultural roadmap is all important, he says, furthered with social engagements and the introduction of outside experts to keep everyone abreast of a changing business model.
MetaBank having acquired another bank holding company, the Michigan-headquartered Crestmark Bancorp Inc., about a year before his arrival, there was much connectivity to oversee here as well. Some of the most detail-driven work occurs post-acquisition, reminds Sharett, who was especially interested in consolidating the legal operations into one MetaBank entity.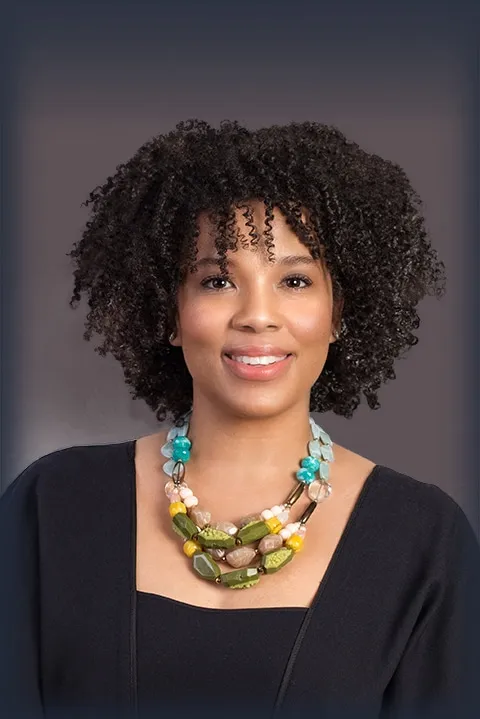 Then there's been his role in other MetaBank projects that include more focus on the ESG and GRC fronts, the former about the company's commitment to environmental, social, governance ideals, and the latter about governance, risk and compliance.
His direct reports now number 11, with Catherine McGlown among the most recent. A former Humana social responsibility specialist with an MBA from Indiana University-Kelley School of Business, she's MetaBank's first vice president of ESG and community impact, entrusted with advancing and sustaining strategy in alignment with executive leadership and the board of directors.
Her role still developing, she'll also be expanding the company's relationships with nonprofits and community organizations, aiming to double down on what's already an impressive record for employees volunteering for charitable causes.
Priceless family values
As to who and what shaped his own ideals, Sharett mentions his parents and the values they instilled in him as a boy growing up in Ohio. His father was a professional and community volunteer, while his mother taught school for 46 years, encouraging her children to learn and share their knowledge.
He went on to major in political science at Ball State University, graduating in 1999 and then enrolling at The Ohio State University Moritz College of Law. After receiving his JD in 2003, he logged three years as a legal examiner with the Ohio Department of Commerce and spent the next nine years with firms in Ohio before going in-house with Nationwide, starting off as vice president of the legal department and ascending to interim president in late 2018. Then came a nine-month stint at another Nationwide entity, leading a business division.
Sharett says all that experience prepped him well for Meta Financial Group a couple of Septembers ago, when he was hired as executive vice president, general counsel and corporate secretary. The letterhead changed slightly last summer, with general counsel replaced by chief legal and compliance officer.
It's more than just a title change, says the 44-year-old Sharett, emphasizing the increased role of compliance for any financial institution, especially one that works so closely with the U.S. Treasury. COVID-19 a far cry from being yesterday's pandemic, he reckons there'll be much more interaction as MetaBank tends to the so-called unbanked with renewed attention to data privacy.
He's also doing his part to sustain business flow, integrating a new contract management system and introducing key risk and control indicators into measuring the effectiveness of the legal department. Though a data-driven approach, he hopes to show how MetaBank is a value-added partner on the B2B front, partnering with companies that label the prepaid cards used to make economic impact payments.
And while the past year has had its challenges, he says MetaBank has upgraded its capabilities, COVID-19 being the catalyst to the company's technological and personnel progress. Much as Sharett misses a more personal approach on the job, he says the company has benefited by working remotely and hiring people outside its headquarters and satellites.
"Productivity has never been higher," he says. "Our 'talent anywhere' approach enables us to attract the best people anywhere."
View this feature in the Vanguard Fall I 2021 Edition here.
Showcase your feature on your website with a custom "As Featured in Vanguard" badge that links directly to your article!
Copy and paste this script into your page coding (ideally right before the closing