Atoussa Mahmoudpour – WELL Health Technologies
CLO ensures fingertip access to healthcare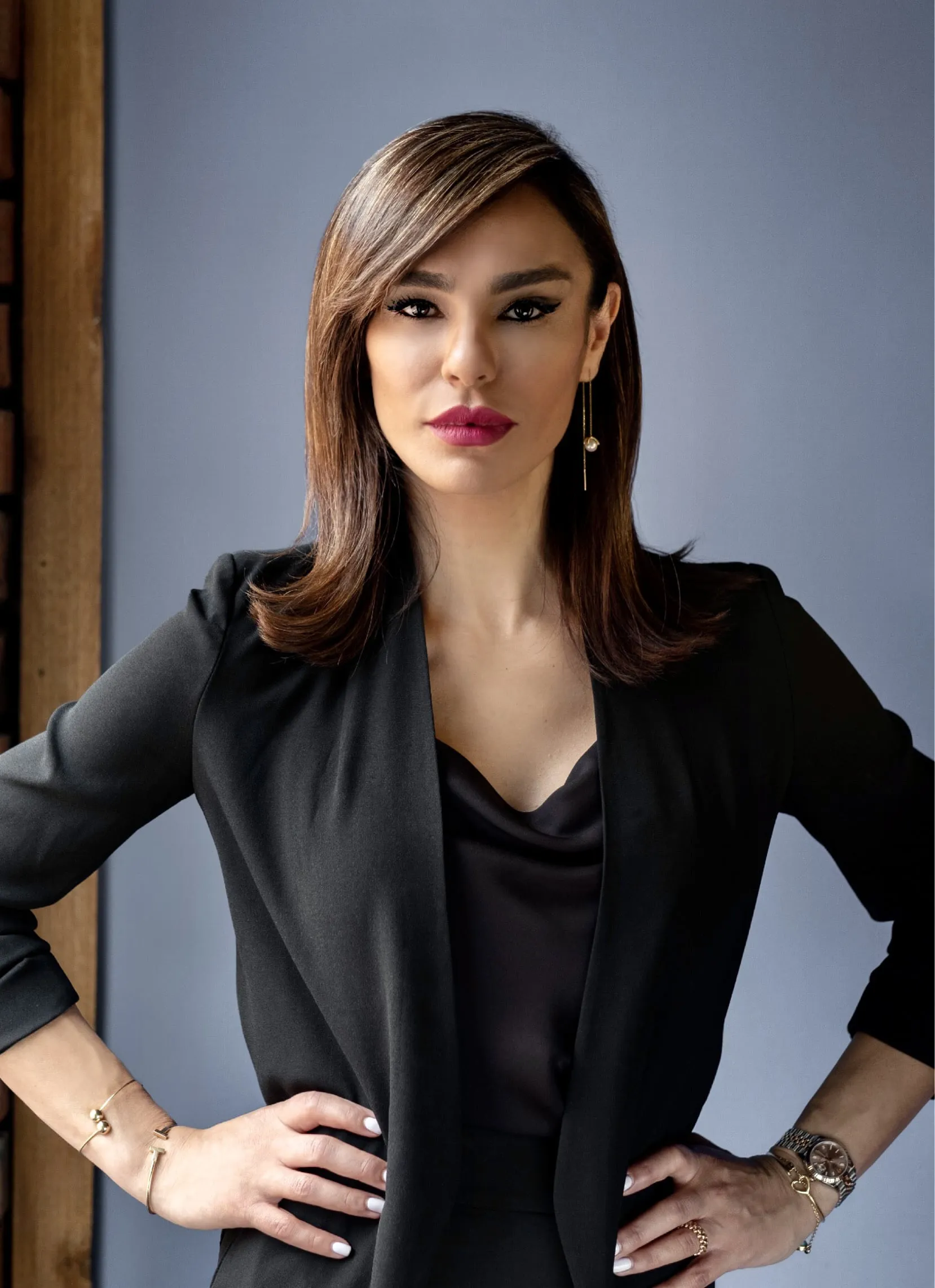 As Atoussa Mahmoudpour has observed, the COVID-19 pandemic has done something for healthcare that little else could: It led to a much greater use of remote care. For many patients, online appointments, including video or audio-only chats, became a necessity.
Mahmoudpour is the chief legal officer of the largest single-chain network of primary care clinics in British Columbia, WELL Health Technologies, and helped lead that transition. As she explains, WELL was founded 2010 and acquired its first clinic in February 2018. Since, it's become a pioneer in digital health services, she says, offering everything from cybersecurity and online billing to electronic medical records storage.
But with new info technology have come challenges, including how to help doctors and patients interact virtually as they would in-person. There's also a greater need to secure sensitive information without hindering the doctor from making a correct diagnosis through a computer screen.
That's made Mahmoudpour a good fit. Before joining WELL in September 2020—and as the demand for telehealth was starting to crescendo—she'd practiced law across the globe, particularly in the areas of corporate mergers and acquisitions and data privacy and cybersecurity.
"We accelerated digitization and telehealth services because we quickly realized that these electronic options wouldn't disappear, even with effective COVID-19 vaccines," Mahmoudpour says. "People immediately saw the benefits—privacy and comfort—of these remote access tools."
Patiently acquiring companies for patients
A big part of her job is helping choose companies to acquire, then facilitating the process. With each new acquisition, she tackles everything from compliance and privacy guidelines to term sheets and negotiation of acquisition documents. Sometimes she juggles as many as 14 different ventures at once.
One such major acquisition occurred in April 2021 when WELL completed its deal with CRH Medical, which services the U.S. market. WELL's largest deal to date, it would allow WELL to provide gastroenterology anesthesia services across 72 Ambulatory Surgery Centers and GI clinics—located across 15 states—and hemorrhoid banding across 48 states.
WELL also gained access to CRH's digital tools, including data protection and robot-guided anesthesia administration. A couple months later, WELL signed a $260 million deal to purchase MyHealth partners, which will add 48 clinics to WELL's platform in Ontario and bring its total healthcare professionals to 760. Nearly 75 percent of them rely on digital communications for at least some of their work, according to Mahmoudpour.
While mergers and acquisitions at any level are complex and challenging, she says she and her legal teams enjoy the work. They develop relationships with the management and executive branches of these acquired subsidiaries, often continuing to provide legal advice and guidance.
"In a private practice, we're merely a mechanism, pushing papers for clients wanting to acquire other companies' shares and assets," Mahmoudpour explains. "At WELL, we are part of initial negotiations, the work in progress and, finally, integrating newly acquired assets. At WELL, the counselors are part of the whole story."
Many hands make light work
As WELL's mergers and acquisitions continue apace, Ms. Mahmoudpour has developed her legal teams accordingly. If, for example, the corporate mergers and acquisitions legal team has only two lawyers and the work requires double, she tries to anticipate such needs and hire accordingly.
"We're already specialized, each one of us," she says. "We have great talent on board. The focus is to continue bringing in more."
This expansion isn't just internal. The company's outside counsel includes Fenwick & West LLP, which provides services to digital health companies while also advocating for female leaders in the field. As Mahmoudpour says, "they have always gone above and beyond for us. Weekends, off-hours, whatever we needed, they have been there."
Says Fenwick partner Jay Pomerantz: "Atoussa is a tremendous addition to WELL as it continues to expand and we are fortunate to be a small part of the team and look forward to continued collaboration with Atoussa, WELL's most senior legal advisor."
Opportunities in unlikely places
Mahmoudpour has followed in the family tradition, both in becoming a lawyer and advocating for women's empowerment in restrictive countries. Her uncle was a judge and her mother—a true pioneer, she says—was one of the first female judges in Iran who maintained her title following a revolution until political upheaval forced her to step down.
In the aftermath of that event, her family left Iran when she was only five, moving to Geneva, Switzerland, then Vancouver, Canada, where Mahmoudpour says she took every opportunity to learn about foreign law.
"I saw first-hand how law and politics interconnected, so I knew which boundaries I could push, especially in Middle Eastern countries" she says.
After law school, she landed a position with a Vancouver based law firm. Aware of her background, the group continually sent her to the Middle East to develop a business plan to expand their reach there. As she recalls, "life came full circle in a way. I was back in my childhood home, and even though no one took me seriously, I persevered and set up shop there."
Her challenges were like those her mother experienced. Being a woman practicing law in Iran did come with some unexpected advantages, however: minimal competition and an opportunity to develop a practice group from scratch.
Years later, the 2019 edition of Legal 500 International recognized her as Next Generation Lawyer and, a year later, named her a Rising Star. During that same time period, Chambers and Partners, which produces international rankings of outstanding law firms and lawyers across 180 jurisdictions, called her "an expert in her field."
Although Ms. Mahmoudpour has moved from tech to healthcare, her focus has remained on helping others.
"When I joined Eversheds Sutherland in Dubai, I was mostly focused on international tech companies, which impacted healthcare. My work meshed the two industries until I stumbled on my current role," Ms. Mahmoudpour says. "Telehealth is here to stay, and I'm delighted to be a part of something that can positively change the day-to-day of so many."
View this feature in the Vanguard Fall I 2021 Edition here.
Showcase your feature on your website with a custom "As Featured in Vanguard" badge that links directly to your article!
Copy and paste this script into your page coding (ideally right before the closing