Christian Young – DeAngelis Diamond Construction LLC
GC finds contractual clarity to build upon
Construction has begun for an 82-bed facility to be run by the Sarasota Memorial Health Care System on Florida's Gulf Coast. The 95,000-square-foot facility will replace a smaller, 1960s-era building that's seen better days.
It's one of many projects Naples-based DeAngelis Diamond Construction LLC oversees in the Sunshine State and other locales. Throughout the Southeast, construction is booming and DeAngelis Diamond, with offices in Florida and Tennessee and projects throughout those states, is taking advantage.
Health care construction among its specialties, it's got several projects either under construction, preconstruction or design. Same goes for multifamily, senior living facilities, commercial buildings and schools. While most of its work is in Florida and Tennessee, it also has ongoing projects in Alabama, South Carolina and Michigan.
But with this construction boom comes much risk, reminds General Counsel Christian Young. A general contractor has got to be mindful of the details, and without someone in-house to do so, expenses can accrue while time wastes. Thus, it made sense for DeAngelis Diamond to hire Young as its first general counsel three years ago.
In any business, it is crucial for an in-house legal team to learn what's at stake, he told Vanguard in June. For construction, that means spending time with business leaders and at project sites, he says.
"Right now, Florida is experiencing significant growth in the multifamily sector, but we are seeing growth in a number of market sectors in all of our regions," Young tells Vanguard in June. "Having experience in other fast-growing markets, I've been able to leverage my experience to help navigate our growth and provide a lot of insight."
Fits right in
Young says he's drafted new contract forms, introduced a systematic approach for contract review and negotiations, and he's integrated DocuSign for all contracting so agreements can be sent immediately and electronically signed by all parties.
Young, with the assistance of the leadership team and DeAngelis Diamond's external partners, has also initiated what's known as a subcontractor default insurance program that's becoming standard practice for contractors to mitigate the risk of their subcontractors defaulting. An SDI is an agreement between a general contractor and insurer in which the insurer agrees to reimburse the general contractor should a subcontractor or supplier renege on an obligation.
It can be fashioned multiple ways, with a negotiable deductible and an insurer replacing a subcontractor's insurance bond by providing the contractor with additional cover against default losses, Young says. Generally, an SDI can be advantageous over a regular default process by avoiding litigation and delays that can set back construction.
And with the company's current workforce of about 170 anticipated to increase by 50 percent, the company now hosts a biannual meeting in which the brass shares it goals and progress reports. As another indication of the company's commitment to its employees, Young has assisted in the implementation of an improved 401(k). He's also among the leaders of an in-house diversity-and-inclusion team.
"We're always working to ensure we have a corporate culture in which everybody belongs," he says. "We pride ourselves on offering everyone the same access to opportunity. Everyone's opinion is valued here. It's a real culture of empowerment."
Growth in all sectors
While he's the only in-house lawyer, Young has a contract specialist to assist him. They keep busy, including in Tennessee, where the company just built its first hotel in Nashville and has several multifamily projects underway in Music City's downtown and the surrounding area. Another hotel should be under construction in Fort Myers, Florida, by fall, and the Orlando market also seems teeming with opportunity.
"There's need for multifamily apartments as well as commercial—Orlando and central Florida being such a destination," Young says. "All major sectors are experiencing growth."
Relishing his role in a land of opportunity, Young is glad he moved from his previous position as assistant general counsel from 2015 to 2018 at the Northeast and New York Region of Suffolk Construction. There are different issues down South, he says, among them hurricanes, but at least during fair weather the company kept working during COVID-19—construction deemed an essential industry in Florida.
"My experience and that of the leadership team allows us to navigate complex issues and bring our projects to a successful completion for our clients," he says.
Young helped DeAngelis Diamond organize a pandemic task force in early March 2020 and establish protocols to ensure the health and safety of its employees and everyone working on its projects. He advised colleagues on constantly changing local and state rules as well as those from the U.S. Centers of Disease Control and Occupational Safety and Health Administration. When the company went remote from March to June 2020, cloud-based systems and Young's contractual transformation helped sustain business as usual.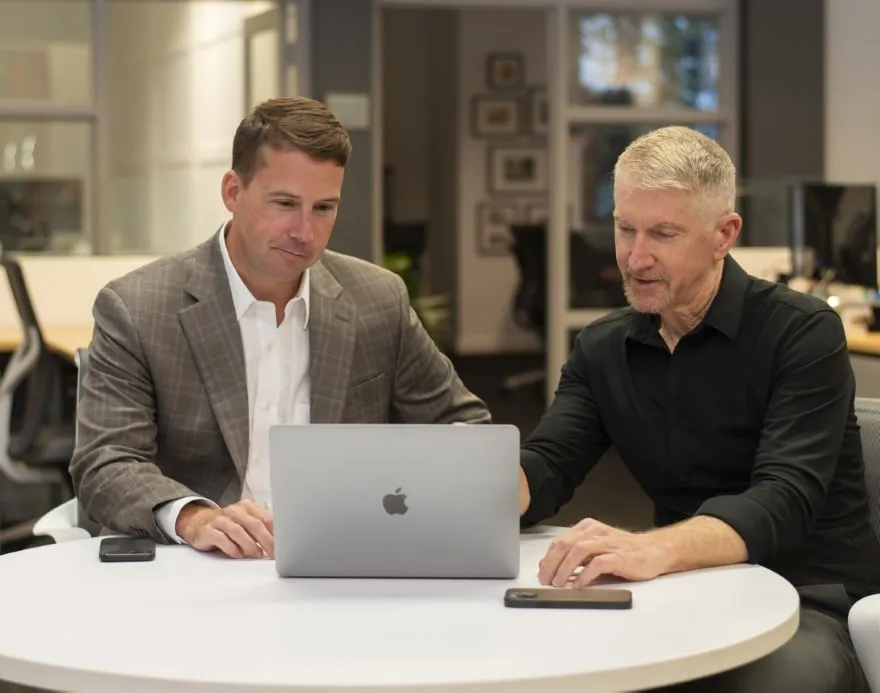 Son of a lawyer and a graduate of Boston's Suffolk University Law School, Young cut his teeth as a prosecutor with the Suffolk County District Attorney's Office from 2007-11, then became an associate at the Boston firm of Morrison Mahoney for the next four years, where he managed complex construction and product and general liability litigation. That prepped him for the subsequent role at Suffolk Construction and finally to the company co-founded by John DeAngelis and David Diamond in 1996.
Though a Red Sox fan, Young has taken well to southwest Florida as well as to the job. As the company continues to grow, there'll be additional opportunities for him to protect intellectual properties, fine-tune project agreements and train colleagues through the DeAngelis Diamond Academy. There's also year-round golf, though Young won't sacrifice much time with his young family.
"The Gulf Coast and Collier County are very special places," he says. "And I can get used to rooting for the [Tampa Bay] Rays when they're not playing the Sox."
View this feature in the Vanguard Fall I 2021 Edition here.
Showcase your feature on your website with a custom "As Featured in Vanguard" badge that links directly to your article!
Copy and paste this script into your page coding (ideally right before the closing