Steve Huang – Silgan Containers LLC
The can-do legal boss
It's taken some adjustment, Steve Huang says with a chuckle, having gone from 15 years in solar energy to food cans. But with his most recent employer also committed to sustainable and environmentally friendly practices, Huang can find similarities even if he has to think in different terms.
"In solar energy, when you talk volume it's not in units, it's in kilowatts or megawatts," says Huang. "If there are 20 solar modules on the roof, I can envision it as around 6 kilowatts. Here, volume is how many thousands or millions of cans you've sold."
"Here" is Silgan Containers LLC, the nation's largest provider of metal food packaging and where Huang has served as general counsel and assistant secretary since December 2018.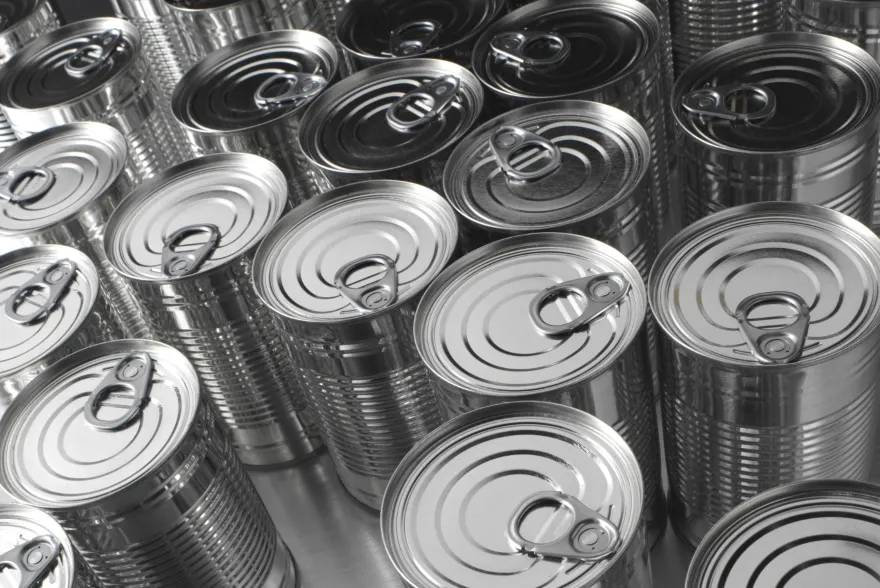 Before that was a three-year run as senior counsel to Panasonic Corp. of North America's energy solutions group before which he had stretches at two other companies big in alternative energies, the Helio Group and Sharp Electronics.
The Panasonic position had been fulfilling, but with that company winding down the energy solutions group, he opted to look elsewhere, even if that meant getting out of the industry he knew best. The Silgan opportunity was attractive, and with the company also in Los Angeles County, it wouldn't necessitate a move for Huang and his family.
A mind for business
Describing his role as "soup to nuts," Huang credits his University of Southern California MBA with complementing his Tulane law degree, and explained that he's intent on building solid relationships, just as he did at previous in-house roles.
"A lot of it is just understanding what's behind a complicated transaction," he says from his office in Woodland Hills. "Without a business background it can take days to come up with a solution. With a business background you can do it in a day and that translates into big benefits for the client, which in this case is Silgan."
Having cut his teeth as an associate with three firms following his 1998 graduation from Tulane University Law School, Huang has been in-house since joining Sharp Electronics in 2003. Law firm life didn't appeal to him, not with its billing in increments as small as six minutes.
Sharp would prove a much better fit and Huang already knew much of the crew, having consulted for the company as an MBA student and impressing the brass with his passion for solar energy.
Though there are times when Huang acknowledges wondering how he ever attained such a choice position. It took overcoming long odds.
Still knows the score
A soccer goalkeeper in high school, Huang was used to diving across the goalmouth. Could be that instinct set in when playing tennis as a University of Illinois at Urbana-Champaign undergrad.
"I dove for the ball and tried to roll, but had the racket in my hand," he explains. "I landed with all my weight on my head—and on pavement, not grass."
Hence a serious injury that had nurses suspecting he had brain damage. They'd ask him the usual question posed to the concussed—who is president?—and Huang's speech would be so garbled all he could say was "ahhhh" instead of George Bush. He still remembers how frightened the nurses looked, especially when he tried to make writing motions with his hands.
Huang would eventually regain his speech and concentration by increasing his studying intervals. Luck figured in his admission to Tulane Law, but he'd still graduate cum laude.
Now a 46-year-old married father of two, Huang is at home in-house, but would like to see others of Asian descent welcomed into corporate legal staffs.
A first-generation son of Taiwanese immigrants, Huang isn't sure why the dearth exists. Could be corporate bias, could be the Asian culture of younger people deferring to elders, which can lessen one's impact in the legal profession where established positions must be questioned.
When Huang was younger, many young Asians distinguished themselves in STEM subjects that also included grey areas, though Huang noted that science-technology-engineering-math weren't his strong points.
But Huang's legal-business acumen has enabled him to advise folks well versed in the most advanced sciences.
"I too respect my superiors and elders," he says. "But I'm not afraid to voice my opinion. You can't be a yes-man in this profession."
Showcase your feature on your website with a custom "As Featured in Vanguard" badge that links directly to your article!
Copy and paste this script into your page coding (ideally right before the closing