Brian Rudick – Honeywell
Diversity of experience and leadership
Brian Rudick has spent the last 13 years building relationships with customers, suppliers, government officials and, in some cases, competitors. He says it's allowed him to successfully close large commercial deals and resolve high stakes litigation as he's traveled the globe for major businesses serving diverse industries.
How does he illustrate the point? A trip down memory lane to John Denver's "Take Me Home, Country Roads," which he and a senior executive of a Chinese customer belted out together in a karaoke bar in Seoul, Korea, one night. Seems, due to language barriers, small talk just went out the window. In came a country classic and an opportunity to connect.
In this and other situations, Rudick says that embracing the power of relationships and relationship building, often through creative means and with people of vastly different backgrounds, has allowed him to go from a law clerk fetching coffee to a senior executive of a multinational, Fortune 100 company, Honeywell.
"It starts with respecting people, recognizing differences and then finding things in common upon which you can build a meaningful relationship," says Rudick.
Encouraging diversity and inclusion
All of which he's able to focus on as the vice president and general counsel of Honeywell's Safety and Productivity Solutions division, based in Fort Mill, South Carolina. In particular, due to his interests and abilities in relationship building, Rudick sits on the diversity and inclusion council in Honeywell's law department, which has a mission of improving the hiring, promotion and retention of diverse talent—and making sure those employees are included and made comfortable in the fabric of the company.
Honeywell, as background, is massive—active worldwide in industries including homes and building, aviation, defense and space, oil and gas, industrial, chemicals and vehicles. With 129,000 employees, there is ample opportunity to make a difference in people's lives, Rudick says.
"Diversity is important to us because it ensures that we meet the evolving needs of our customers and communities in which we operate, while also enabling us to attract and retain the best talent globally," stresses Rudick. He credits current Honeywell General Counsel Anne T. Madden and Kate Adams (former Honeywell general counsel and now general counsel of Apple), with instilling the importance of diversity within the Honeywell Law Department and throughout the company.
Still, the concept and importance of diversity was sparked early in Rudick's legal career, a point he emphasizes by referencing the picture he keeps in his office of Robert N.C. Nix, Jr., the former Chief Justice of the Supreme Court of Pennsylvania—and the first African-American elected to state office in Pennsylvania. Nix, who served as a justice for 12 years, inspired by simultaneously breaking down barriers and bringing people together, Rudick says. "I feel fortunate to have clerked for him," he says.
Diversity of experiences
Still, before that clerkship, Rudick's first legal position was with a small law firm when he was still in college. He did "anything and everything," he says, including fetching coffee and working the reception desk when he wasn't filing pleadings with the clerk's office or copying cases at the county law library.
While attending the University of Pittsburgh School of Law, Rudick served as a legal intern for Allegheny County's Public Defender's Office. "That was one of the best legal jobs I ever had," Rudick reminisces. In that role, he represented poor defendants accused of misdemeanors and felonies at their preliminary hearings.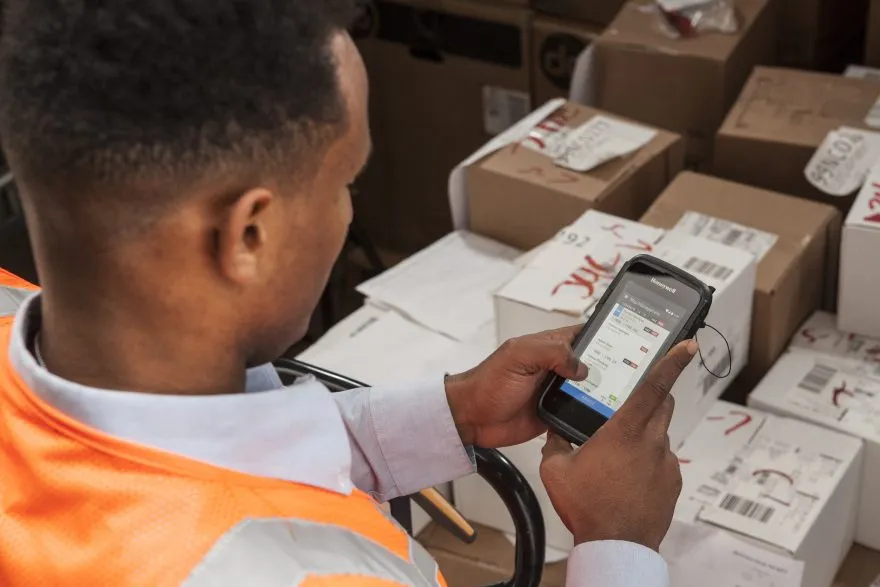 "We would get a stack of cases with very little time to meet with our clients, find out what happened and mentally prepare cross-examinations and arguments to present to the city magistrate. It was a real adrenaline rush because you had to be able to think on your feet and be prepared for anything."
Later, after graduating law school and clerking for Justice Nix, he was a litigation associate at K&L Gates, where he focused on toxic tort litigation and insurance coverage work for large corporate policyholders.
Rudick began forming a relationship with Honeywell while working on cases for them and, when he heard about an in-house position with UOP—which was formed as a joint venture between Honeywell and Dow—he was enthralled by the idea of tackling global legal issues.
Although Rudick originally joined UOP to lead its litigation and regulatory group, he was forced to change course shortly after, when Honeywell acquired Dow's stake in the company and largely moved the litigation work to Honeywell's corporate offices.
Rudick took a role with the commercial team, where he focused on drafting and negotiating complex contracts with UOP's refining, petrochemical and gas processing customers. In time, he became the general counsel for a line of UOP's business before moving to the greater Charlotte area to become general counsel of Honeywell's Scanning & Mobility business, which catered to the automatic identification and data capture (AIDC) industry.
On the up and up
Rudick says he's seen yet more change recently, overseeing in several years, four acquisitions and two internal reorganizations.
Now, Rudick leads a team of more than 30 in-house professionals as the general counsel of Honeywell's SPS Division, which accounted for $5.6 billion in revenues in 2017 and provides offerings such as rugged mobile computers, barcode scanners, voice-enabled software, gas-sensing capabilities and personal protective equipment for more than half a billion workers worldwide. SPS also provides material handling solutions for warehouses and distribution centers to meet the growing demand created by e-commerce.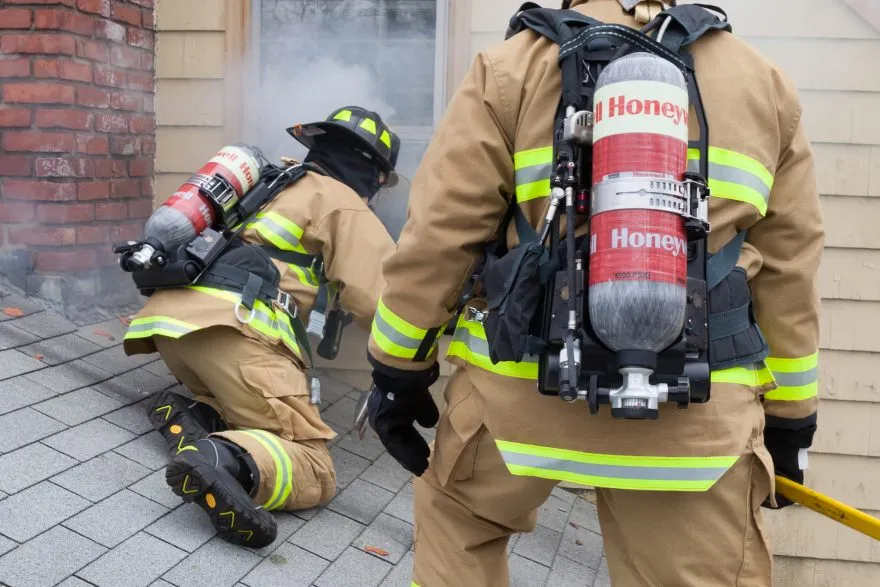 Beyond the traditional legal roles, Rudick has been tasked with leading other initiatives which are more commercial in nature. Over the last several years, Rudick has served as the SPS executive team sponsor for various high growth markets including the Middle East, Russia, Thailand, Singapore and Malaysia. Once, for about eight months, he served as the interim president for SPS' Global Retail business, which sells footwear and personal protective equipment under brands such as The Original Muck Boot Company and XTRATUF.
"It gave me a much greater appreciation of the challenges that our senior business leaders face," he says of the interim role, citing his now greater understanding for balancing competing needs, priorities and costs. In connection with these many contributions, in 2017 Rudick was named the MVP of the SPS Executive Leadership Team by John Waldron, SPS president and CEO.
Rudick also interfaces with government officials in collaboration with Honeywell's Government Relations team and, last year, was appointed by U.S. District Court Judge Kurt Engelhardt, of the  Eastern District of Louisiana, to serve on a Settlement Committee for a pharmaceutical product liability MDL case pending in that court.
"It's not a major time commitment, but serving on the Settlement Committee has been an enriching experience, as it has provided me a platform to bring both my pragmatic business and legal skills together to try to facilitate a settlement of this litigation," Rudick says.
Diversity of thought
Rudick feels "incredibly fortunate" to have been in the right place at the right time, having joined Honeywell while it was acquiring and consolidating businesses under Waldron, a very dynamic leader,
"I have always tried to surround myself with people who think differently than I do and who are willing to challenge me. The worst thing a leader can do is to surround himself or herself with people who think the same and just want to agree with you," he says.
Rudick said he looks for people who demonstrate intellectual curiosity and a willingness to speak up, even if it won't make that person popular.
"This philosophy has served me well in building a world class in-house legal team, as well as selecting outside counsel. I feel incredibly privileged every day to work with a globally diverse and talented group of people at Honeywell, both within and outside of the law department, and with a handful of very capable and trusted law firms with whom we partner to achieve desired business outcomes."
Asked what advice he has for law students and other practitioners who want to make a career in-house, Rudick says to experience as many things as possible. "Not only will that make every day exciting, but it will make you a better lawyer because those diverse experiences often allow you to come up with new and creative solutions to solve problems."
If you're lucky, it might also land you in some far-flung locale singing a John Denver classic, language barriers notwithstanding.
Showcase your feature on your website with a custom "As Featured in Vanguard" badge that links directly to your article!
Copy and paste this script into your page coding (ideally right before the closing