Chris Parisi – Armstrong Flooring Inc.
Building a future from the ground up
Chris Parisi says it's important to pay attention to what you're walking on, or else you may lose your footing—and he's not just talking about flooring.
As the senior vice president, general counsel, secretary and chief compliance officer, Parisi is playing multiple roles in the turnaround story of Lancaster, Pennsylvania-based Armstrong Flooring Inc. With a company history that traces back to the Civil War era, Armstrong Flooring is ushering in a new age of operations—looking to set a better foundation for its future with new leadership, company headquarters and mindset.
"Welcoming in our new CEO last September marked a pivotal moment for the company," Parisi says. "With him here, the turnaround story attracted new talent to the organization. He's also helped us develop a business strategy we could all get behind. It was a real shot in the arm."
Divide and conquer
Armstrong World Industries—now also known as Armstrong Ceilings—was a large conglomerate incorporated in the nineteenth century. It spun off its flooring business in April 2016 following a 15-month process that dominated Parisi's work life, while also presenting an opportunity for him to land his first general counsel role.
The move meant each respective business—Armstrong Ceilings and Armstrong Flooring—could operate as a separate, standalone publicly traded business and pursue its own potential under the Armstrong umbrella. The trusted brand and name would benefit both companies going forward.
"Spinning off companies was popular at the time, as firms like Dupont and Motorola engaged in similar processes with the hopes of unleashing untapped potential," he says.
Parisi went from specializing in public company securities and governance at Armstrong World Industries to being a generalist at Armstrong Flooring, overseeing compliance issues, litigation, IP, employment and commercial matters, in addition to public company securities and governance.
As a senior vice president, he also became a sounding board for new CEO Michel Vermette when he arrived in late 2019.
"My ability to juggle all of these roles is made possible with top-level talent and support from our small, but effective, legal team," he says. "Each one is a star—there's no room to carry anyone not performing at that level."
Next moves
When Vermette was hired last September, his arrival kicked the process into high gear, and he tabbed Parisi with a new project: help Armstrong Flooring find a new home.
With one year left on the property lease as of mid-2020, Armstrong Flooring will soon leave its corporate campus to set up shop nearby in two new locations—a company headquarters and another light industrial technology center. Combined, the spaces will accommodate approximately 400 employees, saving an estimated 60 percent in leasing costs. Given the company's ties to the community, there was no thought about leaving Lancaster.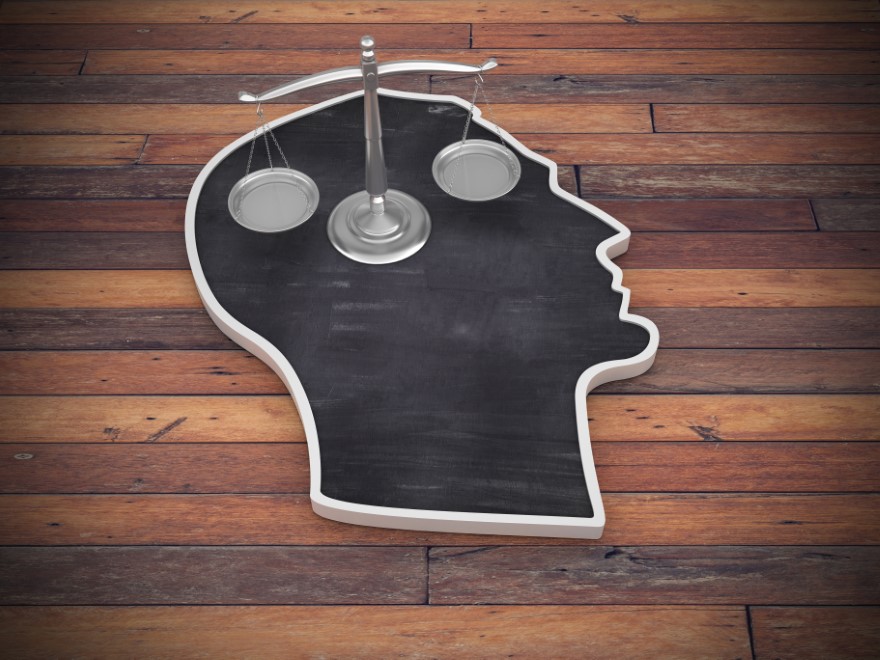 Construction of two new 58,500-square-foot single-story side-by-side buildings for the new company headquarters started in the summer of 2020 and is expected to be completed in 2021.
One structure will be for typical functional and administrative groups, the other for marketing, products and sales and a new customer-centric showroom. In addition, the company will have a 32,000-square-foot technical center right around the corner that will focus on research, development and product testing.
The work areas are designed to be open and collaborative—a departure from the current office that houses the executives in one wing and siloed and compartmentalized employees in another.
"Our current office does not represent what we are now," Parisi says. "Our CEO wants working spaces that better reflect our commitment to customers and an environment that is humble and collaborative."
The company's processes, too, will be overhauled with an emphasis on simplicity and efficiency.
"The innovation efforts are inspiring," he says, pointing to an infusion of industry-recognized talent following Vermette's arrival. "The goal is to become easier to work with and not become bogged down with complexity."
Continued connection
Parisi prepared for his career with degrees in English, communications and a business administration minor from La Salle University in 1993. A JD from the Widener University Delaware Law School in 2000 followed.
After four years as an associate at Morgan, Lewis & Bockius in Philadelphia—bolstered by four prior years as a law clerk and summer associate at the firm—in 2004 he moved in-house as senior counsel to a hybrid commercial contract/public company governance role at IKON Office Solutions—an office equipment supplier.
Parisi recalls IKON was the perfect opportunity for him to understand the daily grind of 'business' and make the transition from big law firm to in-house. It was an inspiring group, and strong peers in finance and human resources are now sitting CFOs and HR leaders at large organizations, and a then 'superstar' paralegal (now an accomplished lawyer) was the one who taught him SEC and board governance from an in-house perspective.
"I was most fortunate to have a business-centric general counsel in Mark Hersey, who recruited and mentored me in my transition from a law firm to an in-house role," Parisi says. "He shared insight into how a legal department can be a strong, collaborative and helpful partner to business."
"Mark reminded us that we were part of the solution to help our business partners … working tirelessly to demystify 'legal' and encouraged business to turn to for help," he says.
The two stayed together through the sale of IKON to Ricoh, a giant in the equipment industry, in late 2008.
After IKON was sold and the public company work went away, Parisi moved on to posts as corporate counsel at Orthovita (now Stryker) in Malvern in 2009 and SEC counsel at Toll Brothers in Horsham in 2010. Meanwhile Hersey joined Armstrong World Industries in 2011 and Parisi reunited with him and other IKON team members, including the CEO, later that year.
"It was a compelling opportunity to work together again," he says.
Parisi credits Hersey once again for providing him a blueprint—this time to navigate his path toward the GC role.
"I wanted my colleagues to know the legal department is there for them —we want a seat at the table," Parisi says. "We can be an accessible project partner from start to finish."
Showcase your feature on your website with a custom "As Featured in Vanguard" badge that links directly to your article!
Copy and paste this script into your page coding (ideally right before the closing