Jordan Carpenter – Artisent Floors
GC lays the groundwork for flooring industry
For Jordan Carpenter, uniformity and order are ways of life—beginning with his daily 5:30 a.m. workout with F3, the peer-led fitness organization on whose leadership team he now sits.
Depending on the day, he might do situps or pushups, pullups or burpees. Whatever the routine, his experience as an Army psychological operations specialist in Afghanistan in 2008 and in Iraq the following year is never far from his mind. He still wakes at the crack of dawn, and while the stakes aren't quite so high, challenges abound.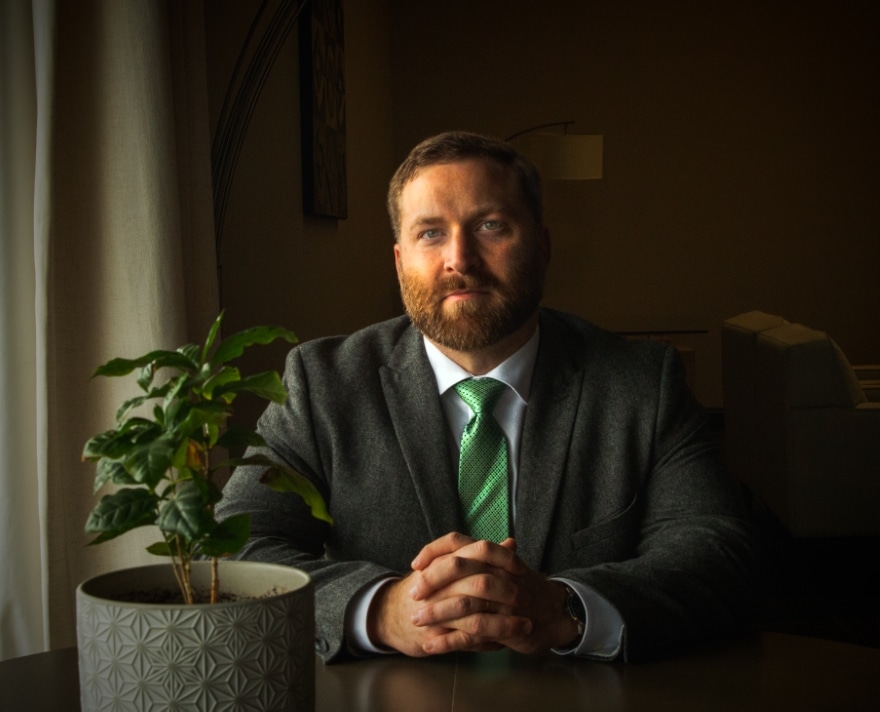 "Although formative, the army was a detour," says Carpenter, general counsel for the Memphis, Tennessee-based Artisent Floors. "It allowed me to understand my strengths and weaknesses and build upon them. However, I always wanted to be an attorney."
Having transitioned from active-duty army to full-time college student and then completing law school 1,000 miles from home, Carpenter is confident he can tackle any challenge—including helping Artisent Floors expand nationwide.
Laying the groundwork
Specializing in floors for multifamily residential units, the company operates in 10 states. After joining Artisent in 2017, Carpenter immediately saw a need to better communicate with property owners—while improving the company's cash flow.
He accomplished both using Levelset, a tech vendor that provides and manages preliminary documents and other processing. For instance, Levelset can send polite payment reminders to clients that increase in urgency as due dates approach.
Carpenter also helps identify all applicable regulations in each state Artisent Floors is targeting for expansion, as well as negotiating contracts with vendors (for things like waste disposal) to ensure the needed work is done in accordance with local laws—and cost-effectively.
He's also tasked with improving HR policies and procedures, including the development of an employee handbook and overseeing the adoption of a software platform for contract management. His other duties include everything from contract review and debt collection to audits and M&A negotiations.
"In moving from litigation to an in-house role, I didn't know how busy I'd be without outside clients sending work. But I definitely stay busy," Carpenter says. "I rarely know exactly what a day will bring. One day I'm negotiating progress payments with a slow-paying customer and the next I'm lobbying for changes to our benefits package. It definitely keeps me on my toes."
A growing department
But while the processes and protocols he's created have been essential, it's the people he's hired who have made the biggest difference, he insists. In 2021, Carpenter led the effort to hire the department's first regulatory and compliance manager.
"I saw that the company needed someone focused exclusively on compliance issues," he reflects. "The devil is in the details. As the company continues to grow, the regulatory and compliance manager will protect us from being tripped up by details."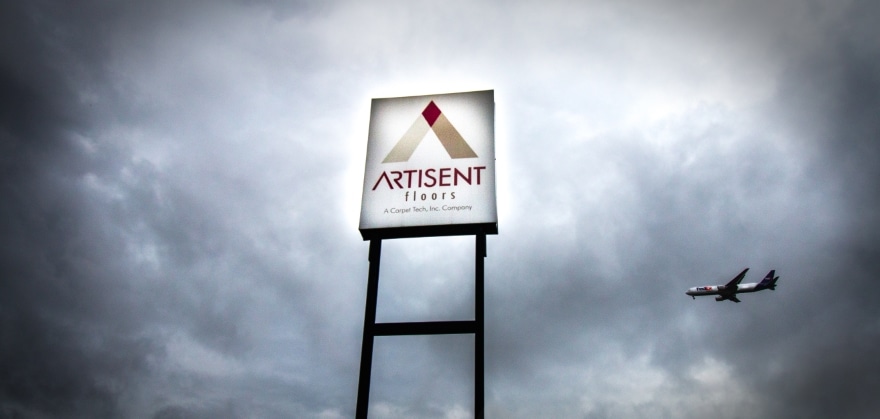 Carpenter also convinced the company to bring in an experienced HR director, ensuring that hiring and other time-intensive processes don't hinder the company's ability to grow.
"Putting processes in place before a crisis occurs allows us to rely on them when a crisis does occur," he notes. "I credit my time in the military for really helping me understand that dynamic."
Back to basics
Those six years of discipline gave him an outlook he's grateful to have learned early in his career.
"I understand that I am not in control of the circumstances around me," Carpenter adds. "But being able to focus and be the best that I can be in any situation has helped mold me into a capable in-house attorney."
Following his service, he graduated from the University of Alabama in 2013 and immediately went on to get his law degree from Vermont Law School, ranked highest in the nation for environmental law. Upon graduating, Carpenter says the job market for environmental lawyers was bleak, so he took a job as a litigation attorney at a firm in Chattanooga, Tennessee.
"I had to push past the initial disappointment that my career wasn't off to the start I had envisioned," he says. "However, the experience and skills I gained there were invaluable to my career today. I learned a lot about how to take vast amounts of information and format it in a way acceptable to a court."
For Carpenter, making the jump from private practice to the corporate world was something of a leap of faith. In Artisent Floors, he saw an opportunity to work in a sector many attorneys would just as soon avoid.
Then again, he's never been one to back down from a challenge.
"There's no playbook on how to be a one-man legal department in a regional flooring company," he explains. "My goal is to help grow this company into being on the cutting edge of the legal field in the industry. And I get to work with and for people that I admire. We have yet to scratch the surface of the level of success this company can reach, and I want to be a part of that growth."
Beginning with that 5:30 workout—every morning.
Showcase your feature on your website with a custom "As Featured in Vanguard" badge that links directly to your article!
Copy and paste this script into your page coding (ideally right before the closing