Emma Nasif – VMware
Women mentors show GC hopeful the way
When Emma Nasif was looking for a new job earlier this year, she didn't go online and search for openings. Instead, motivated by her goal of becoming a general counsel, she did what's she's done for every new job: she found and contacted a manager she wanted to work for.
"Every role I've taken is largely about who my manager would be and what I wanted to learn from them," she says. "Since going in-house, it's not a coincidence that my direct managers have all been women and working moms, and they've shown me what's possible for my own career."
She joined VMware in July, reporting to Rachel Roy, the associate general counsel and global employment lead. With a background in employment law, Nasif wanted to gain global experience on her way to reaching her general counsel goal. She's now an assistant general counsel, as well as the employment lead for the company's offices within the Americas.
VMware, headquartered in Palo Alto, California, is a computer software and cloud computing company. It has offices in North America, Latin America, Europe, Australia, Asia and the Middle East, with Nasif working closely with her counterparts in other countries. She's particularly drawn to the company's challenge to its employees to "innovate in everything," including their own careers, she says.
"It's exciting to be with a company that's been around a long time and continues to evolve and grow," Nasif says. "It's been a great opportunity for me to develop new skills on a global scale."
Shaping remote work
One of the largest projects Nasif's worked on is VMware's Future of Work initiative, which aims to "meet employees where they are," she says. With everyone working remotely (Nasif is in Colorado), she's been working closely with the human resources department on matters involving employee compensation, performance management and health and safety.
VMware can now hire employees from almost any of its 60-plus countries where it has a legal presence. This has allowed the company to expand its recruitment efforts, which have included being more intentional about where and how recruitment is done, Nasif explains. She's been supporting VMware's commitment to integrate diversity, equity and inclusion practices more deeply into the recruitment process.
While it's typical for a general counsel to be considered a business partner, she says this isn't always the case for employment lawyers. At VMware, however, she and the other employment lawyers are invited to participate in meetings to discuss strategy and growth ideas.
"The employment law group is looked at as a resource within the company," Nasif says. "I feel confident going into meetings with the business knowing the groundwork has been laid to make the employment law group a trusted partner."
She says she appreciates the company's support, and that VMware consistently provides employees with opportunities to learn and develop in their careers. Employees are encouraged to take the time for training sessions the company provides, with Nasif using them to learn more about business operations and to increase her understanding of global legal practices.
Despite being with the company only several months, she's already been given opportunities to advance. She started as senior corporate counsel for Americas employment and global projects and was promoted to her current position within two months. She's now in the process of hiring someone for her former position.
She credits this quick growth to her manager, Roy, as well as to Deputy General Counsel Brooks Beard and General Counsel Amy Fliegelman Olli, all of whom have supported her ambitions to become general counsel herself. While Nasif appreciates this, she says she isn't rushing to move away from employment law.
"Rachel's leadership of the employment law group as it scales and evolves to meet the changing needs of our company has lit a new fire under me to grow my own employment law practice to be globally-minded, innovative, strategic and above all else, a partner to the business," Nasif says.
Following mentors' maps
Nasif's career has been shaped by the many women who have mentored her, all of whom have been working moms like her.
Prior to working at VMware, she worked at ModivCare, a healthcare services company where her longtime mentor, Kathryn Stalmack, hired her as vice president and associate general counsel. While there, Nasif helped the company prepare for and launch a complete rebrand.
"Kathryn gave me the opportunity to stand on my own as a trusted advisor to the business, while always having my back," Nasif says. "She changed from being my mentor to becoming a sponsor of my career and ensuring that challenges she may have faced earlier in her career were not repeated."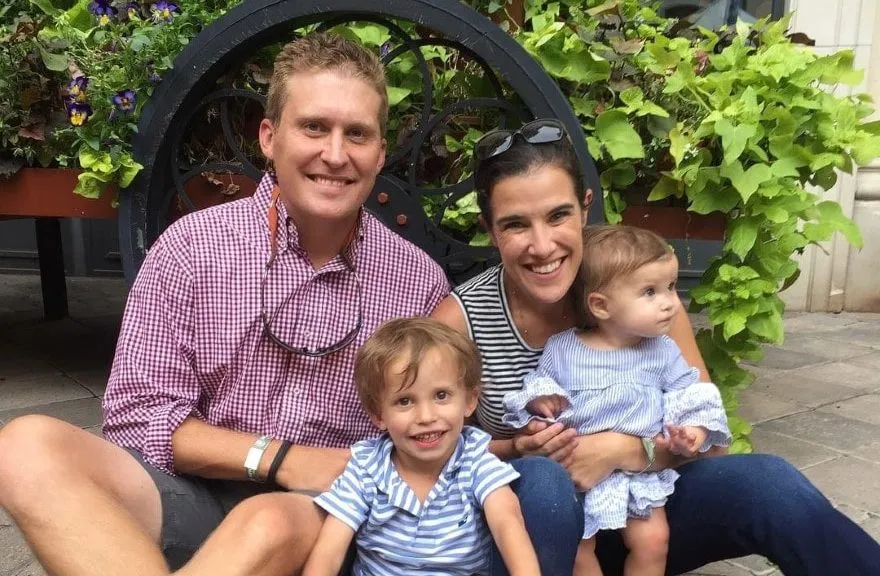 Before ModivCare, she spent three years as employment counsel at Vail Resorts, where she was managed by Jyll Lottner, who hired Nasif when she was six months pregnant.
"Jyll made it clear that having a family shouldn't impact my career goals," Nasif says.
She also spent three and a half years working with Megan Doberneck at Vodafone Americas, a technology communications company. At her first in-house position, Nasif was senior counsel for litigation and employment. The first general counsel she worked for, Doberneck showed Nasif "how, with a lot of juggling, you could have it all."
She says these women taught her that being a good mother and a successful lawyer aren't exclusive and that she doesn't need to limit herself. While each manager has built upon this idea, Nasif first learned it from watching her own mother, who was assistant general counsel at Kodak while Nasif was growing up.
"I've been so fortunate throughout my career, and my life, to have incredible women and mentors guiding me," she says. "They've helped me get to where I am today and have encouraged me to go after what I want."
View this feature in the Vanguard Winter II 2022 Edition here.
Showcase your feature on your website with a custom "As Featured in Vanguard" badge that links directly to your article!
Copy and paste this script into your page coding (ideally right before the closing