Giles Kibbe – Houston Astros
Helping MLB juggernaut reaching new heights
For anyone involved in professional baseball, winning the World Series is the goal. Do that, and you've reached the pinnacle, the apex and the top of the mountain.
But for Giles Kibbe, the general counsel for the Houston Astros, it was the rebuild of the organization before the team's first world championship that was most satisfying.
"It was pretty rough for a few years. Our major league team and our minor-league system were the worst in baseball and the business operations were struggling as well," Kibbe says. "But [owner] Jim Crane had a plan, and we completely rebuilt. It's something I'm very proud to have been a part of."
Since the team won the title in 2017, Kibbe has negotiated and renewed the Astros' stadium lease, led the organization's purchase of its Triple-A affiliate, negotiated and oversaw the Astros' $34 million renovation of Houston's iconic municipal golf course and led the in-house investigation after allegations of sign-stealing were published by "The Athletic" in November 2019.
Oh, and he also helped save one of the longest running tournaments on the PGA Tour.
"And there's been so much more, too," Kibbe says with a laugh.
More than just a game
In 2017, the Astros were found to have used a camera in center field and an intricate system of audio cues to relay to the batter what pitch was coming. When the news of so-called sign-stealing broke, Kibbe says it took the organization, including himself, Crane and others, by surprise.
Kibbe conducted the internal investigation and worked closely with Major League Baseball for about a month. He says it was important to be as open as possible with the league and cooperate. Pulling documents and emails was time consuming for Kibbe and his small legal department, but the biggest challenge for the franchise has been rebuilding public trust.
Ultimately, then-general manager Jeff Luhnow and then-manager A.J. Hinch were fired after receiving one-year suspensions from MLB, and Kibbe says the team is moving in the right direction.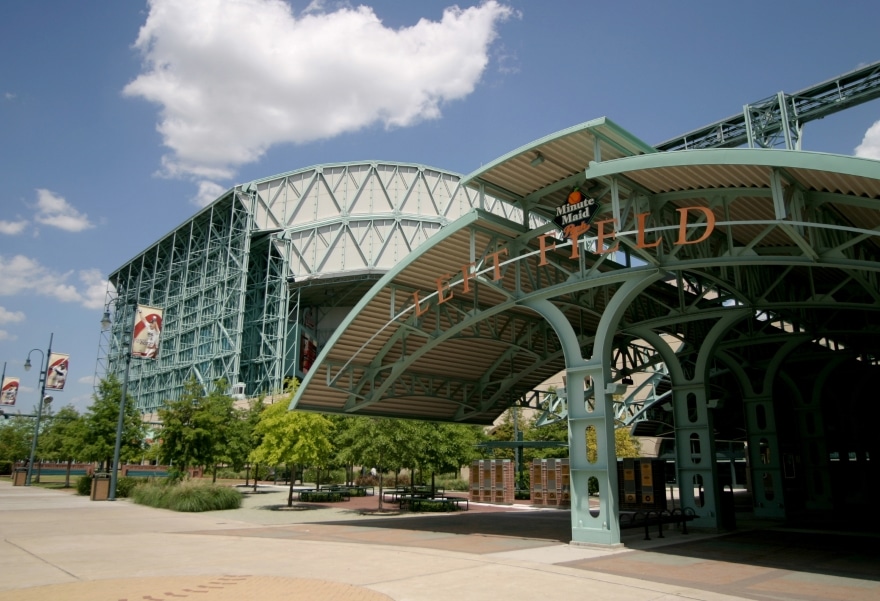 As general counsel, Kibbe also led the recent acquisition of the Astros' Triple A affiliate, the Sugarland Skeeters, and is currently focused on the collective bargaining agreements between the teams and its players. (The agreement expires on Dec. 1, 2021, and though negotiations are usually contentious, Kibbe is hopeful that there will not be a labor stoppage before next season.)
"Last year, teams lost an average of about $100 million, and the players lost two-thirds of their salaries, so it's in everybody's best interest to make a deal and stay on the field," he says.
Additionally, Kibbe is involved with player arbitration, his least favorite activity, and he spends some time on player contracts. He also helped broker the agreement that moved the Astros' Spring Training home from Kissimmee, Florida, to Palm Beach several years ago, and he oversaw the $135 million construction of the new facility. Right now, he says his biggest challenge is television and broadcasting rights because of streaming.
"We've got to figure out a way to get our product and our games out to as many people as possible, not just regionally to people who have cable. The current system is limiting our viewership to less than 50 percent of our local fan base. We have to change that if we're going to grow our brand," Kibbe says.
Businesses other than baseball
When not deep in the minutia of baseball and entertainment, Kibbe has his hands in other operations on behalf of Crane and Crane Capital Group, an investment company.
When Shell pulled out of sponsoring the Houston Open, a PGA Tour event traditionally held the week before the Masters, the tournament was in danger of being removed from the tour's schedule. Crane, once named the best golfing CEO in America, wasn't going to let that happen, Kibbe says. So, in 2018, the Astros Golf Foundation—for which Kibbe is the president—agreed to take over the tournament. In 2019, the tournament was held at the Golf Club of Houston, 40 miles from the city's center.
"But we knew we wanted the tournament in the heart of the city, so we invested $34 million to rebuild Memorial Park Golf Course, which is three miles from our ballpark," Kibbe says. "This investment will give us the opportunity to bring in big crowds, raise a lot of money for charity and return the tournament to the forefront of the PGA Tour."
Kibbe says that he's still working to find a long-term title sponsor for the event, scheduled for November 11-14. Right now, there are 10 community sponsors in Houston that have made financial commitments to support the tournament.
"We want this to be a big event and one of the best on tour," Kibbe says.
Making it to the show
After graduating from Lamar University with a degree in political science, Kibbe decided to go to law school following in the footsteps of his uncle. Kibbe earned his law degree from Louisiana State University and clerked for a federal judge for two years, where he says he watched a lot of great lawyers in the courtroom.
"I got out of law school and didn't really know what I wanted to do."  Kibbe says. "I played college golf, but I didn't think sports law was something available to me. It wasn't on my radar at all."
Kibbe wanted a trial practice, so he joined a firm (Weller Green) that was heavily involved in plaintiff and defense work. After making partner, Kibbe moved into more corporate work and started representing small, then large, clients, including Breitling, the Swiss luxury watchmaker.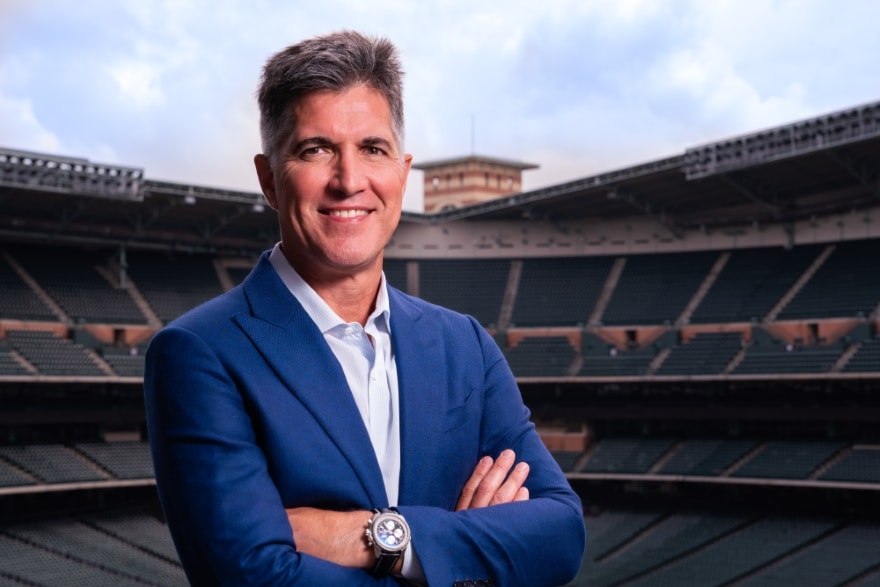 "That's how I met Jim Crane. I helped a friend form a retail electricity company and a few years later, Jim purchased the company. To celebrate the closing, we all went on a golf trip, and Jim and I hit it off," Kibbe says.
Kibbe started doing work for Crane's companies in 2009. Initially, Kibbe found himself in Crane's office every Monday, then a few times per week. Rather than continue to pay Kibbe hourly, Crane brought him in-house. One of Kibbe's first projects was Crane's attempted acquisition of the Texas Rangers with Mark Cuban in 2010. The following year, Kibbe helped Crane with the purchase of the Astros, and Crane was unanimously approved as the new owner in November 2011.
"I remember my family driving to the games at the Astrodome when I was a kid, but I never thought I'd be working for the team someday," Kibbe recalls fondly. "Now, after 10 years of working here, parking in the garage under Minute Maid Park and walking into the stadium every morning is still a very cool experience."
View this feature in the Vanguard Fall II 2021 Edition here.
Showcase your feature on your website with a custom "As Featured in Vanguard" badge that links directly to your article!
Copy and paste this script into your page coding (ideally right before the closing