Greg Bassi – Lumere
Shedding new light on value-based health care
It was a process building up for weeks—and like the Tom Petty tune, the waiting was the hardest part.
But for Chicago-based Lumere—a provider of evidence-based data and analytics solutions—being acquired in January by Colorado-based Global Healthcare Exchange (GHX)—a healthcare business and data automation company—was worth it.
As Lumere's General Counsel Greg Bassi tells it, the acquisition blended two complementary private companies. While Lumere continues to operate as a wholly-owned subsidiary of GHX, the acquisition accelerates Lumere's ability to impact health care and improve patient care.
The process married the industry's largest unified data core of transaction, vendor, clinical and supply chain data (as well as GHX's extensive community) with Lumere's evidence-based data and analytics capabilities.
The move also extends GHX's footprint in the pharmaceutical market and strengthens healthcare organizations' ability to make purchasing and utilization decisions based not only on price, but on clinical evidence.
"GHX was already operating in healthcare systems across the country, but its goal is to help build and support clinically integrated supply chains," Bassi says. "By including Lumere's tools, it brings the strengths of both companies to bear, helping propel health care forward to achieve greater outcomes than before."
Shining a light on the acquired solution
Interestingly, Lumere is a play on the French word for "light."
Founded in 2012, the business made a name for itself by illuminating how hospitals and physicians were at a serious disadvantage when it came to evaluating medical devices—often resulting in unnecessary costs and sub-optimal patient care.
To solve this, Lumere paid heed to device and drug selection by providing both physicians and hospital leaders with evidence-based data, thereby helping healthcare organizations make strategic choices aimed at eliminating unnecessary costs without sacrificing outcomes. The upshot being to optimize patient care and decrease health care's financial burden.
As an SaaS company, Lumere operates on three fronts: offering a database of clinical research; improving workflow processes to support supply chain operations; and data analytics capabilities that help clients make more informed purchasing decisions about medical devices and drugs.
"There are thousands of devices and drugs that hospital supply chain professionals must sort through," Bassi says. "Providing access to valuable information saves hospitals tremendous amounts of time in deciding what—and how much—to buy."
Fanning the flames
While the financials of the deal are not public, GHX achieved its objective.
As Bassi explains, GHX—already supporting hospitals representing more than 80 percent of licensed beds in the U.S.—promotes collaboration between healthcare providers, manufacturers and distributors to help enable better patient care. To that end, Lumere's value-based approach anchored in clinical research fits into GHX's mission.
Bassi describes his first major acquisition as an "exhaustive, intense and exhilarating process," and says it was a "mad sprint" to sign and close the deal during the 2019 holiday season. Through the process, however, he developed a great relationship with his new boss Christopher McManus, GHX's general counsel. Having that solid relationship was important following the acquisition—as businesses across America had to adapt to the turbulence brought on by COVID-19.
Pandemic aside, it's business as usual in supporting and integrating the two companies. Bassi still works in Chicago but now is part of a larger GHX legal team that supports global operations in the U.S., Canada and Europe. Shifting from Lumere's only in-house attorney to a team of talented legal professionals has helped Lumere and Bassi's career growth.
For Bassi, the focus is on keeping pace with the day-to-day business of handling an array of contracting, compliance, IP and privacy matters.
"GHX's legal team has been so supportive and welcoming," he says. "I'm lucky to have landed with such a great team."
The afterglow
With the high stakes of his first acquisition put to rest—followed by the shift in operations due to COVID-19—Bassi says his non-work focus is all about family, namely his wife, Mary, and their young children.
"The last year has been filled with tremendous change; spending time with my family keeps me grounded. Although, as much as they missed me while I was busy during the acquisition, my family probably now needs a break from me since COVID-19 has made our home and my office one," Bassi jokes.
Truth be told, it's been a busy run for Bassi all along.
After graduating from Georgetown, magna cum laude with a degree in government in 2002, Bassi earned his J.D., cum laude, in 2008 from Northwestern University Pritzker School of Law.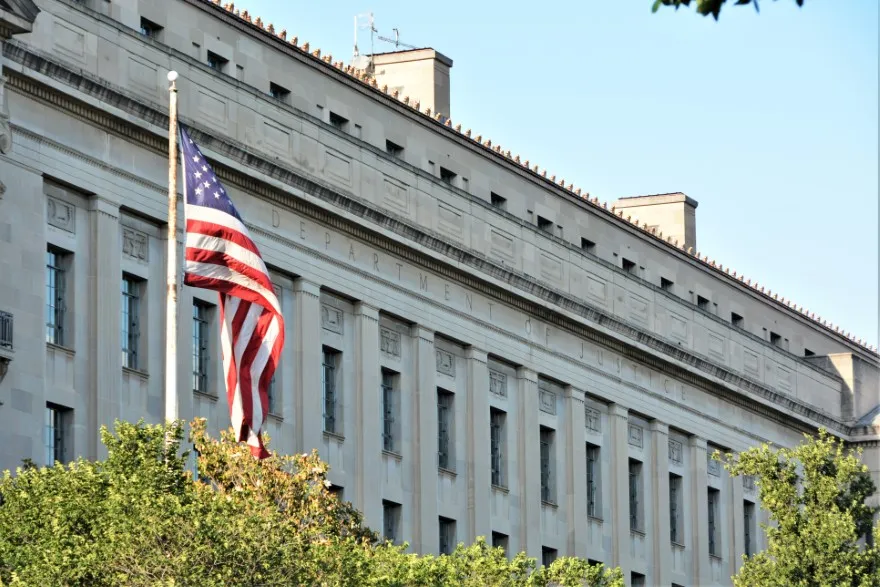 Before law school he worked as a case analyst at the U.S. Department of Justice until 2005 and then clerked for a year after law school on the U.S. Court of Appeals 10th Circuit, in 2008. On the heels of that experience, he became as an associate at Winston & Strawn starting in 2009 and later at Barnes & Thornburg starting in 2013.
In 2015 he was hired as the general counsel for the Illinois Department of Human Services. By 2016 he was the department's chief of staff, before he segued into a role as policy advisor for Healthcare and Human Services and special counsel to the governor, a position he held until 2017 when he joined Lumere.
"Working in government, I saw how critical innovative solutions are to improving health care and was impressed by Lumere's emphasis on providing better access to evidence and data-based insights," he says.
In this next chapter, he sees the combination of GHX and Lumere as a game-changer in improving the delivery of health care.
"By making value-based decisions rooted in data, we help patients get the right care at the right cost," he says. "Working with such a committed group makes it a pleasure to go to work every day."
Showcase your feature on your website with a custom "As Featured in Vanguard" badge that links directly to your article!
Copy and paste this script into your page coding (ideally right before the closing