Jacquie Katzel – PayPal
Getting by with a little help from your friends
Sometimes to chase down a dream you have to pack your bags, hop on a plane and fly to a new opportunity.
Jacquie Katzel is getting pretty good at that.
From escaping political strife in Jamaica as a child—to finding sanctuary in Canada, the United States and the halls of Harvard—she's found opportunity once again, this time at PayPal as a senior director in the corporate legal department and assistant company secretary. In August, she packed up her family and crossed the country to accept her new role in Silicon Valley.
"I am thrilled about this opportunity," Katzel, the mother of two boys aged three and five says. "I wanted to apply my experiences in the high-growth tech industry, especially while my children are young. As they will be part of a generation that will be much more tech-savvy than I was when I was a child, I wanted to make sure I had the knowledge, tools and resources to help them navigate our ever-changing global landscape."
Progression
When the phone call from PayPal came in spring of 2019, Katzel had been the vice president and general counsel of governance, securities and finance of Melville, New York-based Resideo, which makes a variety of consumer products for the home including security systems and comfort controls (such as thermostats).
She had accepted the opportunity at Resideo less than a year earlier, in late 2018, when it spun off from Honeywell, her previous employer.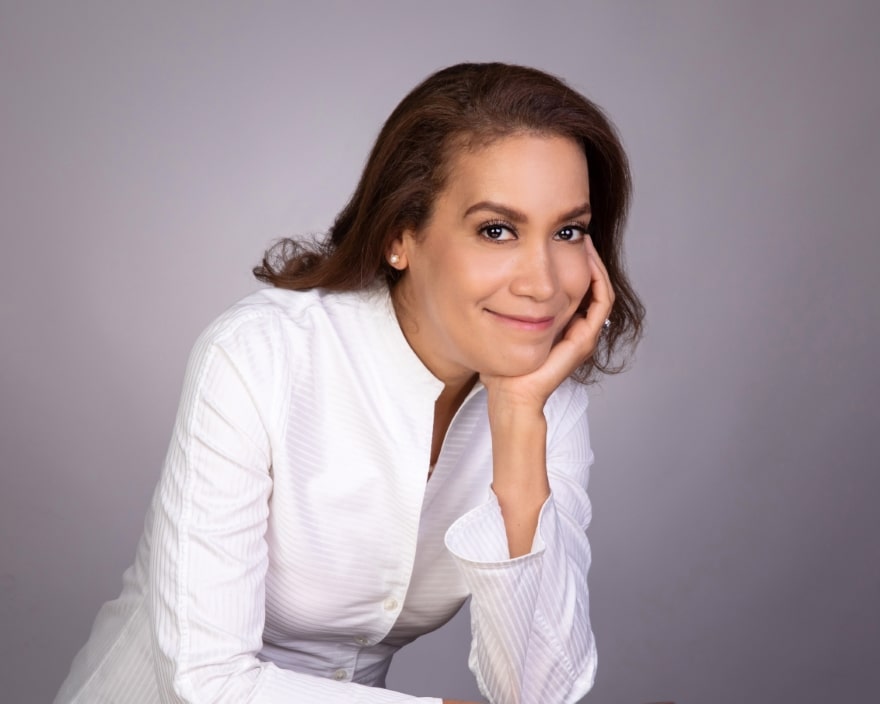 At Resideo, Katzel helped the newly-independent company build its public company legal infrastructure. This included a governance framework to support the company's board of directors, policies and processes in complying with federal and state securities laws; and training for employees on public company rules, requirements and obligations.
"Working with the Resideo legal team gave me the opportunity to help to create an entire legal function from the ground up, applying what I'd learned over the years at Honeywell," she says.
So why'd she decide to leave behind a prime opportunity for growth?
"PayPal's vision of democratizing financial services for everyone resonated with me. My family would have benefited tremendously had PayPal existed when I was a child," Katzel says. "Also, I wanted to take what I'd learned in the past, both in my personal life and professional one, and apply it in the very different environment of the tech industry, with PayPal one of the largest enablers of digital and mobile payments worldwide."
Leadership Council on Legal Diversity
Career progression aside, part of Katzel's focus is supporting the advancement of women and minorities in law.
In 2011, while at Honeywell, she was appointed to the inaugural fellowship program of the Leadership Council on Legal Diversity (LCLD). The organization was set up to support high-performance attorneys from diverse backgrounds in advancing to the most senior positions in private practice, in-house and other top management positions.
"There are still not enough lawyers from diverse backgrounds in the highest positions in the legal industry; LCLD is working hard to help sponsor and mentor people in these careers," Katzel says.
Since joining LCLD, Katzel formed the Fellows Alumni Executive Council, committed to fostering the career advancement of high-achieving diverse attorneys who have completed the year-long fellows program.
"We wanted to maintain the excitement and enthusiasm of the program, giving LCLD fellows the platform to cultivate the personal and professional relationships they had established with their LCLD colleagues during their year in the fellows program, to grow their professional networks and to encourage, promote and advocate for diversity in the legal industry," she says.
The kindness of strangers
With all of her achievements it is hard to remember the early days, when opportunities were bleak.
Political turmoil in the late 1970s drove Katzel and her family out of Kingston, Jamaica—one suitcase in hand—when she was a young child. Connecting briefly with an uncle in Canada, they soon found safe harbor with a third cousin they had never met in West Palm Beach, Florida.
With her parents doing what they needed to do to support the family and keep Katzel and her sister safe, a premium was placed on obtaining an education by her father, a mechanic, and her mother, a nurse. After high school, Katzel was accepted at Harvard University, earning her degree in government.
Immediately afterward, she attended Harvard Law School, earning her J.D. Following several years in private practice, she joined Honeywell, where she worked for 12 years, ascending to assistant general counsel in corporate securities, governance and finance.
Of herself and her sister, Katzel says: "We are examples of the American Dream—of what can happen when you allow people of different cultures and countries to be a part of this country. There is great value that can be contributed if given the chance."
And, like many before her, she is turning her head West this time, heeding the call to seek new opportunities for her family in California.
Showcase your feature on your website with a custom "As Featured in Vanguard" badge that links directly to your article!
Copy and paste this script into your page coding (ideally right before the closing