Robin Smith – LEGO Systems Inc.
More than a good fit
Little children worldwide are finding that playing with LEGO bricks engages both their brains and hands in ways that their video games will not, and the international toymaker could not agree more.
That was among the reasons that Robin Smith, the Americas vice president, general counsel and corporate secretary, found herself in Shanghai in late summer. The Asian market for these toys is booming, and the Shanghai office, which was established in 2014, has been driving the growth in that hemisphere.
Many Asian children are being introduced to the toys for the first time, and Smith, who manages a global legal team at LEGO, was to meet with a lawyer who reports to her, and outside counsel, to continue planning for what legal support will be needed in the coming year and beyond, as the business on that side of the world grows.
Smith's to-do list always seems to be getting longer, oftentimes when unexpected issues arise. That certainly was the case while she was in Shanghai, as Toys'R'Us—a prime distributor of LEGO products—filed for bankruptcy protection in the United States and Canada.
Seems the toy chain with the giraffe logo needed flexibility in dealing with $5 billion in long-term debt and was seeking $2 billion in credit so it could—among other obligations—at least partially pay its suppliers and continue to flow product for the upcoming holiday shopping season.
One of those suppliers being LEGO, Smith was keeping a trained eye on the proceedings, while fulfilling her various responsibilities in Asia.
"I really can't go into many details, but hopefully the ramifications won't be too bad," the personable Smith said after returning to her suburban Connecticut home, not far from the American LEGO headquarters in Enfield. "At least they're going the Chapter 11 route, with the goal of restructuring, instead of Chapter 22. We are continuing an active dialogue with the goal of finding mutual value."
Future in plastics
There is always something somewhere to summon the expertise of the LEGO legal department; a consequence of the international popularity of the venerable plastic toys, as well as the company's other ever expanding lines. Oftentimes it involves intellectual property issues—something the LEGO Group has found itself on both sides of—or compliance with international standards, but it's also been known to encompass matters that one doesn't normally encounter while doing business in the United States.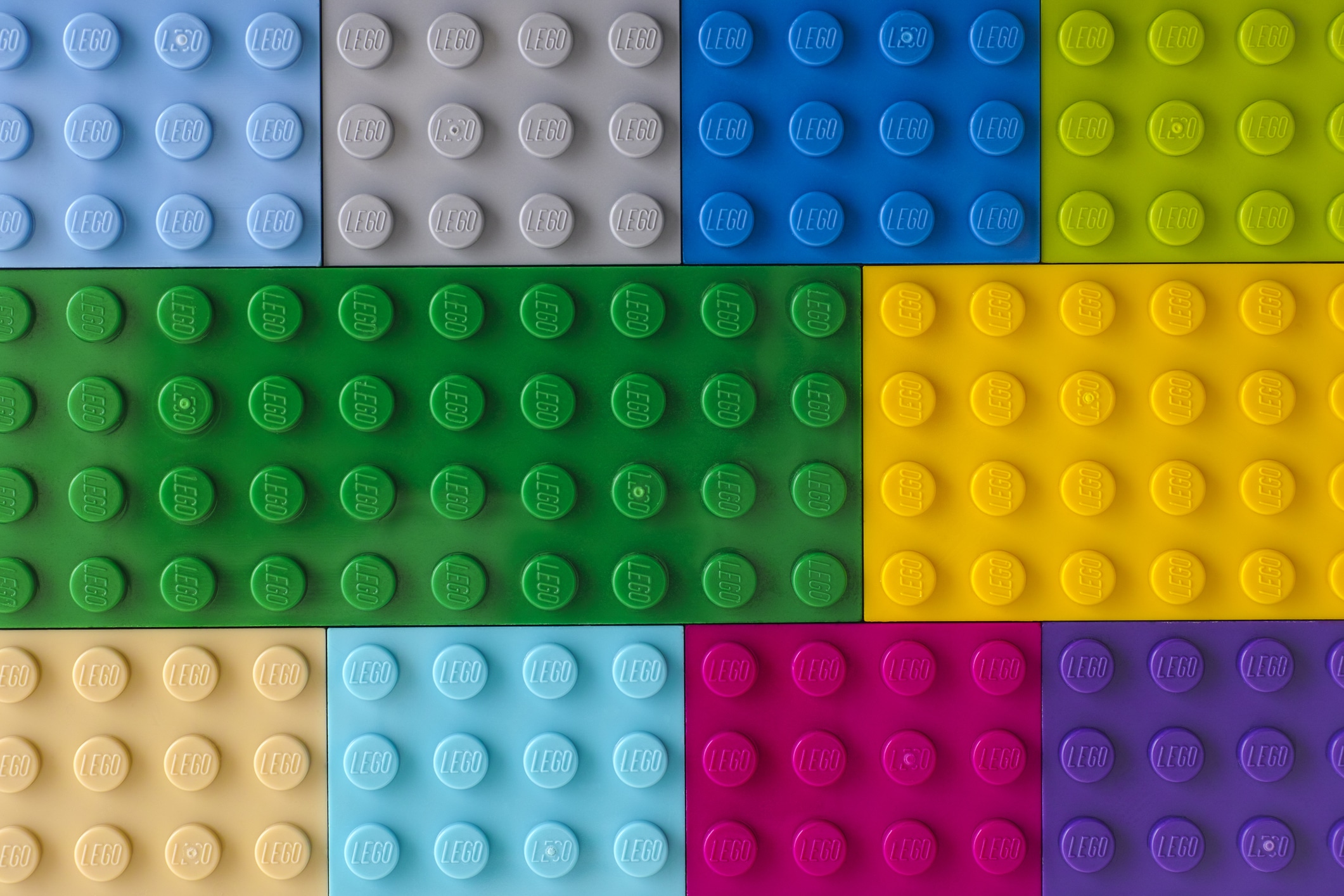 "We strive very hard to ensure we're compliant wherever we're operating, and in some parts of the world it's very challenging," Smith says. "There are places where the authorities come in and threaten your employees for random things. It's tough for any company to help them know just what's acceptable and what's not."
There have been situations in Mexico when authorities have pulled over Texas-bound delivery trucks and essentially demanded bribes for passage. Smith tries to ensure that there's always someone well-versed and readily available in these crises. She tells the legal team in Mexico  that such truckers would be prudent to pack a lunch and have a well air-conditioned cab, and music to listen to, because it's a good bet that they will be there awhile, until the authorities give up and let them through.
LEGO brand and legalities
A 1993 Syracuse University College of Law grad, Smith took over the LEGO legal department in the Americas in 2008, after garnering experience as a litigator for a Connecticut firm. Smith now deals with matters such as international trade, contracts and employment law issues, and protecting the LEGO products and logo, both of which are copied and challenged by rival toymakers.
Sometimes a lost battle can lead to long-term gains. Some years earlier, LEGO A/S had sued its Canadian rival, Mega Bloks Inc., on the basis that its studs-and-tubes interlocking bricks amounted to a trademark violation. Generally, such litigation has been unsuccessful globally because the design is considered functional, and, therefore, not able to be considered a trademark, and the LEGO patent on the brick has expired.
Sure enough, the Canadian Supreme Court ruled the eight-peg design of the original LEGO brick "merely performs a technical function [and] cannot be registered as a trademark." Smith, however, does not regret fronting the case.
"It was an opportunity for us to state the reason why we think the bricks are a trademark," she says. "We also were successful in getting Mega Bloks to change their packaging; our competitors have been known to use packaging similar to ours in order to confuse consumers."
Nevertheless, not all disputes have to be settled at the highest courts.
The company once learned of someone putting a LEGO minifigure on a T-shirt and informed the party responsible that that was a no-no. The T-shirts were turned over to LEGO Group, which in turn donated them to a homeless shelter.
Another issue occurred during Smith's first week on the job, when the company was putting out a race car with a name that, unbeknownst to the designers, just so happened to be a registered trademark of a large racing company. The toymaker pulled the toys off the shelves and donated them to a local Children's Hospital.
"Everybody was happy with that outcome," Smith says. "While we can't always avoid litigation, there are ways to solve some of these disputes without lawsuits. I want our lawyers to be creative and be able to think outside the box."
Smith seemed to be thinking that way long before earning her juris doctorate.
Not just a good actress
Smith couldn't envision a legal career during her undergrad days at Wesleyan University, where she majored in theater and psychology. After her 1989 graduation, she worked for her mother's management consultant firm, but her heart longed for more dramatic pursuits, including going to Yale Drama School and performing on Broadway.
Mom wished her daughter would opt for a more professional life, and Smith won't ever forget the two of them getting into a spontaneous and high-spirited clash of thoughts at, of all places, a Marshall's department store.
"My mom was really frustrated; I had helped out at her company since I was 12, and she wanted me to take it over," Smith recalls. "She told me, 'You are incredibly smart and have a good head on your shoulders. Don't pick a career that is so nomadic, tenuous and can ruin your self-esteem. You can do so much more with your life.'"
Smith, an avid performer who had already been in commercials and was an acting apprentice at the Williamstown Theater Festival, was wounded by the comments, and sought solace from her friend, Kim, an American University law student, who just so happened to agree with her mom.
"I was horrified at my close friend siding with my mother," Smith now can say with a laugh.
But Smith was at least willing to look at other options, including Kim's advice that she consider law. Upon scoring well on the LSAT, Smith decided to try law school, with her parents agreeing to foot the first semester's tuition if she'd stick it out. They were surprised, and incredibly pleased, when their would-be actress fell in love with intellectual property law.
It was no fleeting romance. IP became her favorite work while a law firm associate. And, after giving birth to her son in 1998, Smith discovered that LEGO needed IP lawyers.
The toymaker was expanding far beyond the plastic bricks, in such things as programmable robotics and starting its LEGO.com site, so IP legal expertise was really needed. A better fit than Smith and LEGO might be hard to find, although they each might not have known it at the time.
Showcase your feature on your website with a custom "As Featured in Vanguard" badge that links directly to your article!
Copy and paste this script into your page coding (ideally right before the closing