Anthony Serventi – Bosch
He's cautious but driven to advance a tech revolution
He's been known to flash the yellow or cautionary light. If necessary, he'll flash the red one too, although Anthony Serventi strives to avoid this outcome.
As he explains, an in-house legal department must partner with the business side, albeit with prudence. That may be especially true for Serventi who's vice president, legal counsel and team leader for the New Business legal division at Bosch legal North America.
A bold business it is in Farmington Hills, Michigan, where the German-headquartered technology and services group maintains the U.S. subsidiary where Serventi is located. Automotive technology is its largest revenue producer and Bosch is among many multinationals intent on developing the means to power a wide range of mobility solutions. It's also investing in artificial intelligence, the hydrogen economy and semiconductors.
Tech of all kinds advancing faster than regulatory oversight and Bosch often partnering with startups, there are times when Serventi must put up a halting palm.
"Legal compliance and safety are among our most important goals," he tells Vanguard in August.
Confidentiality agreements preclude him from going beyond a general discussion. But he and his modest team of three lawyers, a contract administrator and administrative assistant will hopefully give the green light once enough testing can validate the safety of the latest device.
"We search thoroughly for a legal, ethical path forward," Serventi says.
Insight to share
A registered patent attorney with a background in science, Serventi understands technology and helps others in his organization improve their understanding. He and his legal colleagues arrange companywide training for many legal topics, including topics such as software development and distribution.
Bosch's business units including mobility solutions, industrial technology, consumer goods, and energy and building technology. Then there's data and system safety, open-source software integration and the alphabet soup of business models—SaaP, SaaS, HaaS  to name a few.
"We've got to understand how people are impacted by the technology we bring to market," he reminds. "Here we have the opportunity to see a lot of different areas of technology and understand the bridges between the old and new. Legal must keep up to date."
He'll help them do that while drafting, reviewing and negotiating intellectual property licenses, as well as handling sales agreements, commercial contracting and, of course, confidentiality pacts. For litigation he's got an experienced team as well as a roster of outside counsel, though his preference is to avoid court. Data security growing as a concern, Bosch has developed and implemented policies and procedures.
Then there's something of an ambassadorial role that has Serventi and his team forging relationships with such institutions as Carnegie Mellon University for joint ventures and research. As he explains, Bosch has recruited many talented people through those arrangements.
It's all part of essentially being the regional counsel for several of Bosch's new business engagements, a role for which Serventi seems cut out.
Started as scientist
Time was when he might have aided Bosch's cause through research and development, Serventi having graduated the University of Pittsburgh in 1992 with a chemistry degree. But the lab seemed too confining and he pondered medical school before settling on Ohio Northern University-Claude W. Pettit College of Law.
"I shifted and found my niche in patent law where I could use chemistry and law," he says. "I found it very enticing."
But first he'd have to pass the patent bar. While it's open book, it's still a tough exam, with less than half of students initially scoring a passing grade on 100 randomly selected, equally weighted questions over six allotted hours. While brushing up for the test, he practiced criminal defense law and won all three major trials. An ideal way for learning to think on your feet, Serventi says about life as a defense attorney, but not where he wanted to build his career.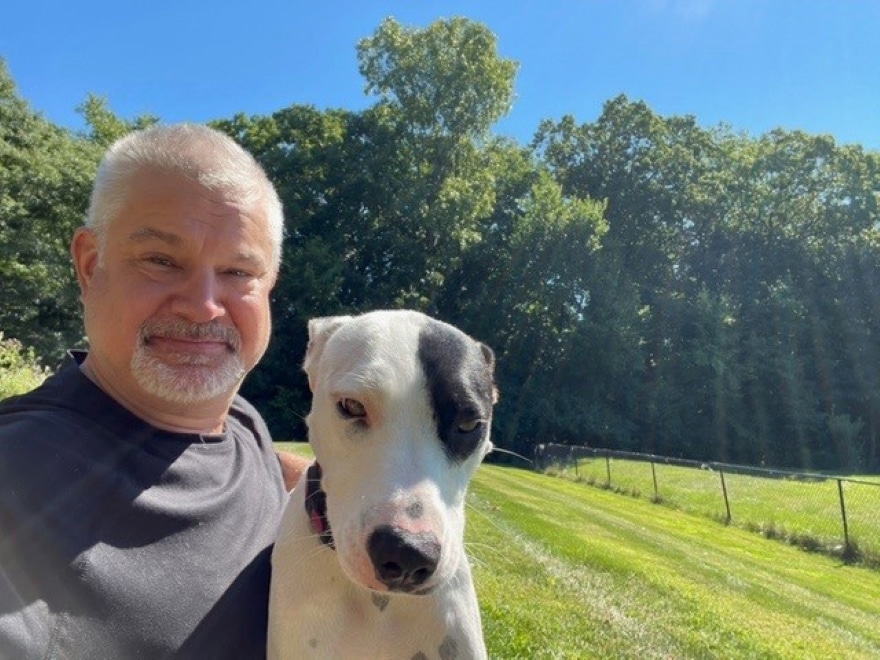 That took him to the U.S. Navy, where Serventi was an associate patent counsel to its Office of the General Counsel in China Lake, California, from 1999 to 2002. Serventi drafting, filing and prosecuting patents and patent applications, both U.S. and foreign, he was up for his first corporate role with Energy Conversion Devices—an Auburn Hills, Michigan, company that would put him on the road to Bosch.
Serventi now a Bosch lawyer, he accepted a post with a healthcare subsidiary in 2011 and, again three years later, assumed his present role.
"One of the things I like about Bosch is we invest in areas where we may not even see a clear business case," he says. "We find technology enticing, want to learn more and find uses later on."
And the more he and his colleagues learn, the more he says they must learn.
"What I don't know could fill the Grand Canyon," Serventi says. "No matter how old I get, I'll always have more to learn and this is the place to do it."
View this feature in the Vanguard Fall III 2022 Edition here.
Showcase your feature on your website with a custom "As Featured in Vanguard" badge that links directly to your article!
Copy and paste this script into your page coding (ideally right before the closing