Kristy Waterman – DFA Dairy Brands
Keeping the milk business from spoiling
Milk. It does a body good. But it can be complicated.
It spoils 21 days after leaving a dairy, and there are myriad regulations and the challenges in the industry, which has consolidated in recent years.
At DFA Dairy Brands, one of the country's largest milk processors, it helps to have a veteran of the dairy industry in charge of the administrative and legal functions necessary to bring such an essential beverage to the masses.
Enter Kristy Waterman. With nearly seven years' experience, she joined DFA in April as its senior vice president, general counsel and chief administrative officer.
"I love talking about milk," Waterman says. "Milk is a complicated industry, with high volume, low margins, lots of regulations and a very short shelf life. I'm not sure most people appreciate the complexity."
Whether, for her, that means waking up at 4 a.m. to join delivery drivers or long drives to visit some of the company's 57 processing plants, Waterman says she dives headfirst into each challenge. And in the milk industry, there are plenty.
Selling the company
For instance, consider how Waterman got to her current position.
She'd been general counsel for Dean Foods, producers of a full line of dairy products, when the company filed for Chapter 11 bankruptcy in November 2019. After Waterman led months of negotiations, a substantial portion of Dean Foods' assets were sold to DFA Dairy Brands. Fifteen other dairy plants, and related assets, as well as Dean Foods' Uncle Matt's business, were sold in separate transactions.
"We closed on those transactions on April 30, and I took a job with the DFA Dairy," Waterman says. "It was important to have continuity through the transition, not just for handling the pandemic, but for separating the businesses."
As a general rule, milk is sold regionally, so brands sold in Texas differ from brands sold in Florida and California. However, the process is similar across the country. Milk is delivered from a dairy farm to a DFA Dairy plant, where it's bottled and shipped to retail shelves. Milk is frequently on store shelves within two days after it leaves the farm. It's a quick process and having an efficient supply chain is crucial to success. Waterman expects that same sense of urgency and efficiency from the legal department.
"Since the deal closed, we've worked hard to ensure there was still milk being distributed across the country," she says. "Our supply chains are pretty tight, so we can never afford even the littlest of disruptions."
Strong bones during COVID-19
A global pandemic certainly is a disruption, and by November, Waterman had been dealing with COVID-19 for eight months.
A lot of the milk processed goes to schools, so when the schools across America shut down in March, it required a substantial shift in operations. Dairy cows can't be turned on and off like machines, so the milk had to find a new destination.
Realizing the hardship that COVID-19 caused for many families and organized drive, DFA Dairy coordinated drive-by milk giveaways and donated milk and other dairy products to food banks across the country.
The price of raw milk is set each month by U.S. Department of Agriculture Federal Milk Marketing Orders. This means that the primary cost for the dairy plants changes each month, and that can be difficult to manage in a high volume, low margin business.
Although most of DFA Dairy's commercial contracts are relatively standard, the FMMO pricing does require educating the retailers of the unique legal provisions.
In addition to her role as general counsel, Waterman is the chief administrative officer, putting her in charge of the company's shared services organization with about 150 employees.
Dean Foods once outsourced back-office work such as accounts payable and some accounting. Since its acquisition in April, Waterman's led an initiative to move the work back in-house.
She was responsible for hiring and training staff and establishing the workspace in a shared service center in the Dallas/Fort Worth area and found interviewing and training during a pandemic challenging. The interviews were done by video conference and training materials were rolled out virtually.
"We used to train people by looking over their shoulders, but that doesn't really work anymore. We have now learned how to share screens and train virtually," Waterman says.
Never skimming on learning the business
There wasn't a seminal moment that made her choose a career in law, but while Waterman was in college, she realized her passion of mathematics and logic would likely make law school an enjoyable endeavor.
Following her graduation from the University of Texas with a degree in mathematics and certificates in business foundations, she enrolled in the St. Mary's University School of Law. There, she became interested in  corporate transactions, M&A, securities, regulations and corporate governance.
"The business of deal making is what really interested me," Waterman says. "Deals typically move at a fast pace, allow you to really explore and understand the operations of a company and require the ability to resolve practical business issues in real time. There is a rewarding sense of accomplishment when a transaction is completed.
In her first job after law school, Waterman practiced general corporate and securities law for Gardere Wynne Sewell. She stayed there for almost three years before becoming a senior attorney in the Dallas office of Norton Rose Fulbright, where one of her first clients was Dean Foods.
For more than seven years, Waterman negotiated for and advised clients on acquisition and disposition transactions, including mergers between public and private companies, and stock and other asset acquisitions. It gave her the kind of experience she'd need when she moved in-house with Dean Foods in May 2014.
"Drafting and reviewing SEC filings and investor relations documents was one of the best ways to learn about the company," she says.
At Dean Foods, she first was a vice president and chief counsel for corporate and securities, where she worked under Rachel Gonzalez, now the general counsel for Starbucks.
Gonzalez pushed Waterman to learn the business as much as she could. To be a successful in-house attorney, you also had to be a businessperson, she was told.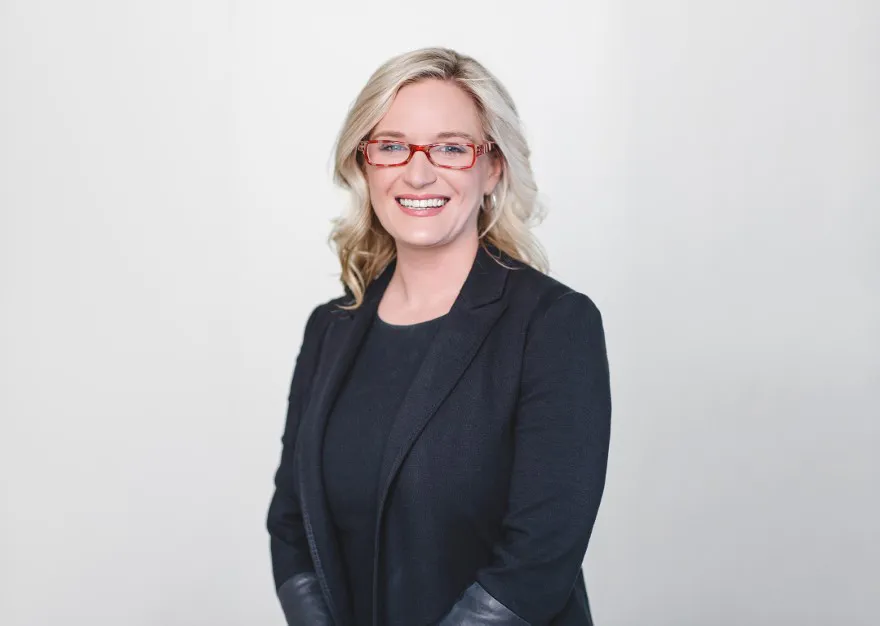 "I think I learned more from her in a short period of time than from anybody else in my career," Waterman says.
Waterman was Dean Foods' deputy general counsel before becoming its general counsel in July 2019. The transition to DFA Dairy started in April and was continuing when Waterman spoke to Vanguard in early November. It's been a challenge to not only blend the two businesses together, but also to learn more about the farm side of dairy
"Our legal team has been busy learning about DFA and working on the myriad of issues associated with a transfer of ownership," Waterman says. "It's been a fun and challenging year."
Showcase your feature on your website with a custom "As Featured in Vanguard" badge that links directly to your article!
Copy and paste this script into your page coding (ideally right before the closing