Mark Vane – GEODIS
Safely and efficiently moving it down the line
Even before COVID-19, e-commerce was giving retail shopping a run for its money. It has since become exponentially more popular, increasing on a 15-year scale since the pandemic's outbreak in the first quarter of 2020.
So says an in-house lawyer well-versed in the details. As Mark Vane told Vanguard in February, many people have been stuck at home, glued to their computers and phones—and with money to spend.
Vane is the chief legal officer and executive vice president at GEODIS Americas, a heavyweight in the global supply chain industry with expertise in a wide variety of verticals, from fast-moving consumer goods to industrial, automotive, health care and aerospace. The company's customized e-Logistics services have proved especially valuable during the COVID-19 pandemic, allowing customers to adjust their operations.
According to him, business has been booming for well over a year. And so have the demands on his legal department, which includes nearly 50 lawyers, compliance officers and support staff—most of whom are based at GEODIS' U.S. headquarters in Brentwood, Tennessee.
"Much more goes on behind the scenes than you're typically aware of when you order something," explains Vane, who oversees legal, compliance, safety and security matters in the United States, Canada and Latin America. "It's just the tip of the iceberg when a product arrives at your house or in a store."
Having logged more than five years with the GEODIS legal department—the last three as the regional boss—Vane knows that e-commerce logistics have only become more complex since the pandemic. As such, he and his colleagues are going the extra mile to keep the products moving, while ensuring protocols for compliance and on-the-job safety.
A town in every warehouse
GEODIS in the U.S. includes 44 million square feet across 135 warehouse "campuses"—all accessible by rail and truck and, in some places, ship and plane. That's a considerable amount of space and personnel to keep tabs on during an unprecedented boom cycle.
Having been designated an essential supplier, GEODIS' warehouses have remained open, with certain safety equipment and protocols in place: temperature screenings at the entrances, social distancing indoors, personal protective equipment on all personnel, contact screenings and more.
With the company's freight volume on the rise, Vane has spent much of his time negotiating and renegotiating contracts, often finalizing them remotely. His duties also include oversight of importing and exporting, having played a role in the assembling of a charter system of 747 freight transports between China and Mexico.
"It's an exciting industry to be in," he says. "The more efficient we are, the more we can scale up as the industry continues to expand. This change was inevitable, but the COVID-19 pandemic accelerated the process even quicker."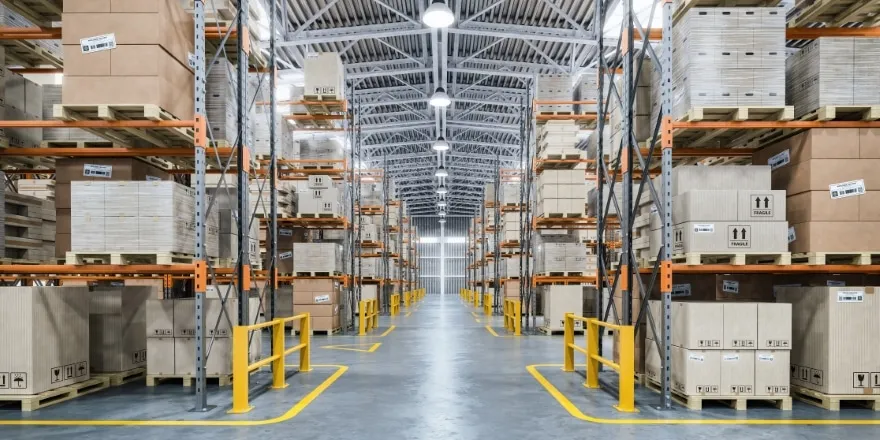 Business being as much of Vane's responsibility as legal, he keeps current in such areas as robotics and automation, mulling how to scale the warehouses to be "plug and play" for new customers while still suiting the needs of large clients. These warehouses can resemble little communities, he notes, each with engineering so efficient that it costs little to move a unit.
He lauds GEODIS' relationship with Clifford Chance, the London-headquartered law firm with many offices around the world. With so many jurisdictions to deal with, Vane lists the firm as among his most trusted advisers for legal and business guidance.
"Trying to find the 'easy button' is the holy grail in this industry," he jokes. "Much of what I'm doing is developing what this company will look like over the next decade from a legal as well as a strategic standpoint. That's what makes the job so much fun, and why having a firm like Clifford Chance behind you is so important."
It's a sentiment that Benjamin K. Sibbett, one of the firm's partners, happily echoes.
"It's always a pleasure for us to partner with sophisticated clients like GEODIS—wherever they may be in the world," Sibbett says. "Mark is so talented and brings such a unique blend of business and legal savvy to the table, which enable him to quickly identify the key issues in any situation and to resolve them in ways that make the most commercial and strategic sense for the company."
Too much fun
It should only become more fun, Vane goes on to say. There will be no turning back the e-commerce tide even if vaccinations make COVID-19 one of yesterday's pandemics. The next decade looms large for freight logistics, and the warehouses may only get bigger and more technological and complex.
The safety aspect will remain central to his responsibilities, as will the personnel issues that inevitably arise with a 15,000-strong Americas workforce. The last quarter of 2020—the holiday shopping season—took intensity to a new level, and freight volumes had been peaking since the previous April.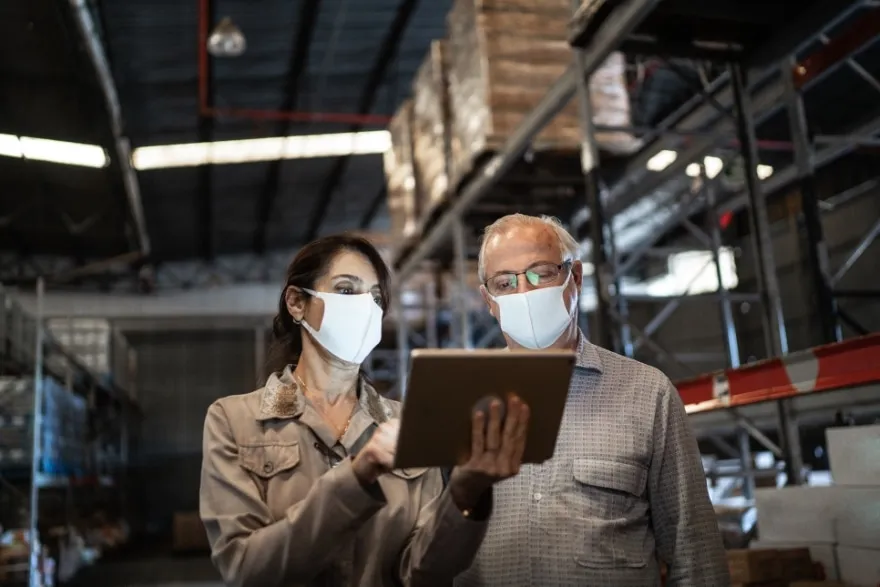 That's a lot of risk to manage, and not just in the United States. Anti-corruption rules must be strictly adhered to in Central and South America, and safety issues there transcend COVID-19 and data security. South of the border, armed hijackings along roadways aren't uncommon, causing Vane to partner with security teams.
"You can't take what works in Chicago or New York and expect it to work in Mexico or Brazil," he says.
But identifying and addressing those matters are all in a day's work for this University of Tennessee College of Law grad with an MBA from the University of Chicago. He's been in-house since 2004, first with an eight-year stint as corporate counsel for Caterpillar Inc. in Chicago. Following that, Vane was with Asurion and an HCA group—both in Nashville—before joining the legal department at GEODIS Americas in April 2016.
An opportune time it's been, he says—and one that the company is well positioned to optimize.
"Consumers now see the ease of e-commerce and are increasingly embracing technology that supports it," Vane adds.
What they don't see is the complexity of it all. But that's for Vane and his colleagues to oversee and simplify.
Showcase your feature on your website with a custom "As Featured in Vanguard" badge that links directly to your article!
Copy and paste this script into your page coding (ideally right before the closing