Michelle Meller – FourKites
Helping a visibility company manage risks and reach global success
Similar to consumers wanting to know the status of their online orders, companies want updates on their orders as well—especially when waiting to restock shelves or market new products.
For instance, PetSmart has over 180,000 annual shipments and late deliveries and communication gaps were causing unnecessary disruptions. This caused a strain on store associates, carriers, the company headquarters and customer service representatives. So, the pet supply store turned to FourKites.
The Chicago-based software-as-a-service provider gave PetSmart insight about deliveries in transit, which helped identify the cause of disruptions and minimize the impact on staff productivity and the customer experience.
According to Michelle Meller, FourKites combines real-time supply chain data with machine learning, so companies can digitize their end-to-end supply chain. She joined the company as its first general counsel in 2019, six years after it was founded.
"Our top priority is helping the company continue its rapid growth while managing risks and ensuring compliance with regulations," she says. "This is particularly essential as we expand on an international scale."
Supply chains' international links
In April 2016, FourKites had 26 employees in the U.S. and had just opened its Chennai, India, headquarters with eight employees. As of 2022, it has over 550 global employees with a local presence in India, Singapore, the Netherlands, Germany and Poland.
As FourKites expanded, Meller grew her team from two to six to support the company as it tracks over 2.8 million daily shipments across more than 200 countries and territories; the company also touches 50 percent of the supply chains of Fortune 500 companies. She and her team handle privacy, employment matters, compliance, commercial transactions, acquisitions, intellectual property and corporate governance.
"My team and I grew a lot in the past eight months as the company focused on its international expansion, a direct response to clients requesting global visibility into their supply chains," Meller told Vanguard in September. "That's partly why we opened an office in the Netherlands in 2019."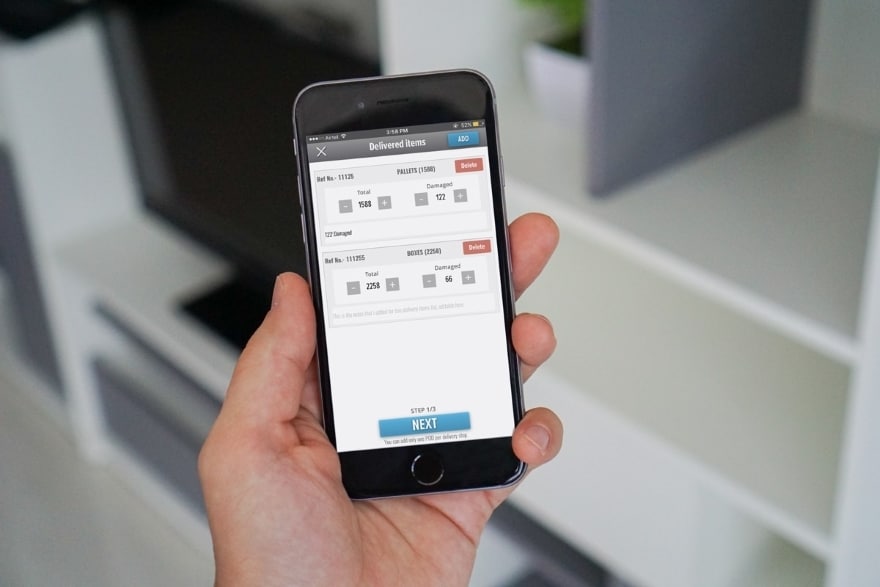 The other reason was that FourKites' European clients said they'd feel more comfortable doing business with a European entity. According to Meller, the Netherlands was initially a reactive build to provide tracking for existing customers who had shipments in Europe. However, in 2022, the company became more focused on actively targeting European prospects. This led to an increased European presence, including acquiring the data intermediator NIC-Place in Germany. She adds that the legal team is currently focusing its efforts to support this international push, including negotiating a partnership with Mitsui to expand into Japan and the Asia-Pacific region.
Meller explains that, with changes to the validity of the privacy shield and Europe's privacy laws, customers wanted more assurances that their personal data was protected. So, she and her team enhanced the company's global privacy program to ensure that data storage and accessibility in the U.S. is compliant not only with the nation's regulations but also with Europe's General Data Protection Regulation and other privacy laws.
When European clients still wanted more, she and her team put intercompany agreements in place to enable FourKites' Netherlands entity to contract directly with its European customers.
"Such initiatives take a lot of work but will positively and directly impact FourKites' ability to drive more business and revenue from Europe," Meller says.
Growing pains—and joys  
According to Meller, this rapid growth isn't without obstacles.
"As much as FourKites wants to close deals with new customers quickly, my team and I have to ensure that the company is only taking on appropriate risks," she says.
When negotiating with customers, Meller assesses what's inappropriate risk-wise and which party is in the best place to manage and mitigate the risk. For instance, because the FourKites platform allows customers to control what data they submit, a customer can hypothetically enter prohibited data. In such cases, the customer is in the best position to manage this risk—and, as Meller explains, FourKites should not be held responsible for the consequences of the submission.
"Of course, we want to aid, not hinder, and that's why we've worked closely with the sales, finance, engineering and product teams," she says.
In that vein, she and her team recently rolled out a cover page for customer agreements, which helps customers understand FourKites' position on common contractual provisions, such as termination for convenience. The cover page and similar initiatives help manage expectations so there's consensus between the customers and the sales and legal departments from the start. Meller says this allows for a better balance of risk allocation, company growth and meeting client needs.
The language of success
This balancing act carries over to other aspects of the business as well, such as FourKites' international expansion. Meller considers what positions are needed and which services the company should offer in certain regions. She also helps the business choose which countries to enter by analyzing the corporate, tax and employment complexities of local laws.
"I love being on the ground making these decisions while working with the executives across various regions, as it's my job to balance the business needs with the legal requirements," she says. "We're all rowing the boat in the same direction."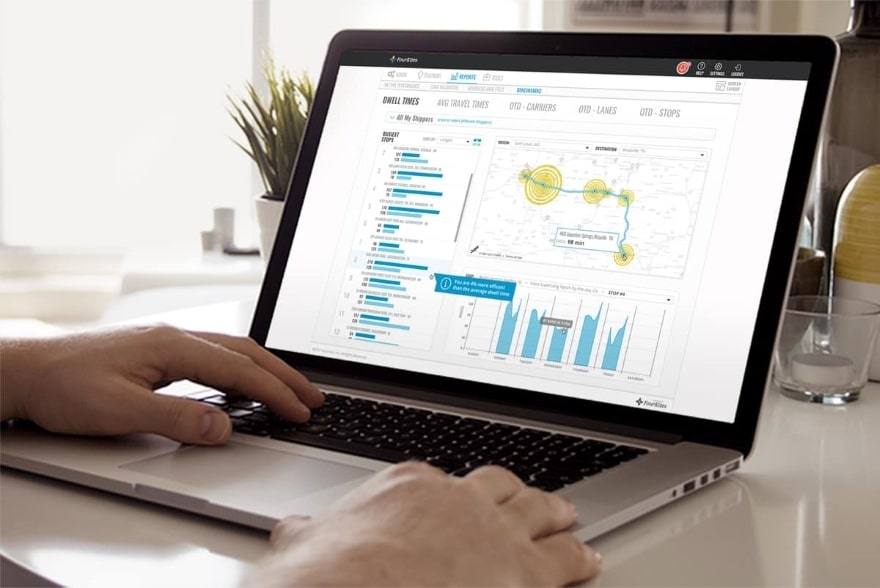 The international aspect is also what drew her to FourKites. After graduating from Loyola University Chicago with a bachelor's in psychology then obtaining a juris doctorate from University of Illinois College of Law, she joined the Katten Muchin Rosenman law firm as an associate in 2005. She then worked for seven years with HERE, a global location data and technology platform company before becoming the first general counsel for Renaissance Learning, a company that provides cloud-based, educational software internationally.
After going in-house, she discovered that she loved working for technology companies, especially those expanding internationally, because she was able to work on dynamic and diverse issues.
"I've always loved working internationally because I enjoy engaging with other cultures and learning new laws and perspectives. I gain so much knowledge—business-related and otherwise—whenever I go into or interact with those in another country," says Meller, who also enjoys photography and skiing. "I'm glad that FourKites provided that opportunity, and I can continue growing right along with the company."
View this feature in the Vanguard Fall III 2022 Edition here.
Showcase your feature on your website with a custom "As Featured in Vanguard" badge that links directly to your article!
Copy and paste this script into your page coding (ideally right before the closing