Molly McCoy – Astellas Pharma US
At home approach
The lessons have taken her far. She's been senior leader in the legal departments for industry giants including Sandoz and Mallinckrodt, and she's crisscrossed the country as her career grew.
McCoy now works outside Chicago, guiding Astellas Pharma's U.S. commercial legal team. But in spring 2020, her typical day's work was anything but as the COVID-19 pandemic closed offices and upended operations throughout the U.S. and the world.
"I feel as though Astellas was at the forefront of the crisis and took a proactive approach to COVID-19," McCoy says. "We have a global task force that was mobilized to not only ensure the health and safety of our employees, but also to ensure continuity of care for the patients who rely on our products."
A specialized approach
Astellas develops and manufactures a variety of pharmaceutical products, including oncology therapies. Headquartered in Tokyo, Astellas was founded in 2005 after a merger between Yamanouchi Pharmaceutical Co. and Fujisawa Pharmaceutical Co.
The company's American operations are based in Northbrook, Illinois, where McCoy and her team of six support Astellas' U.S. commercial division while also working as part of the entire U.S. legal group of nearly 50.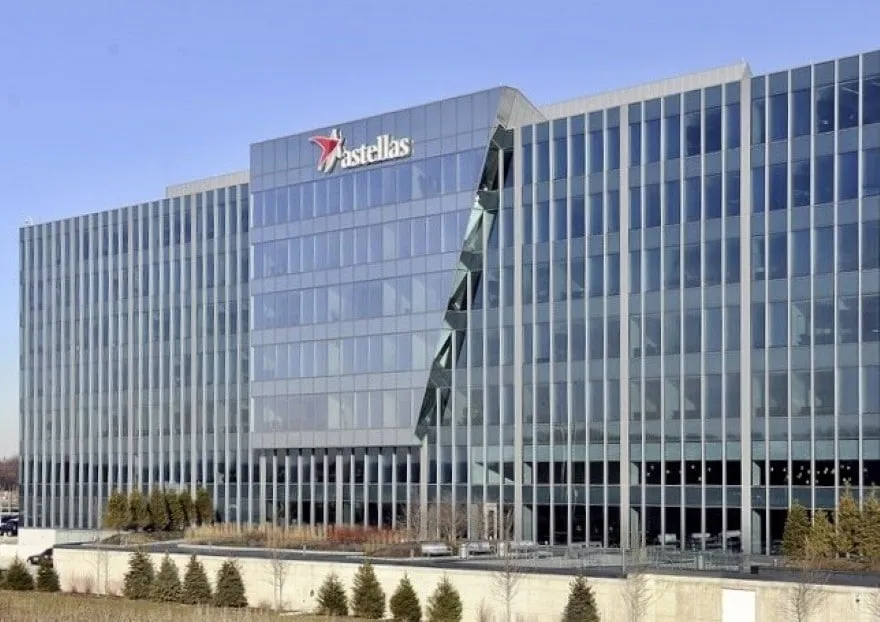 McCoy says supporting the commercial functions that ensure patient access to Astellas' products keeps her team extremely busy. They're also tasked with handling all manner of other contracts, she adds, and a recent departmental reorganization has resulted in a more global approach to their work—they've become involved with other Astellas teams around the world to assure continuity in areas like contracting and risk assessment.
And in the COVID-19 pandemic, there's been risk in spades.
Going home
"In the week that ended March 13, we were ready to shift to a new mode of working," McCoy recalls. "We had an excellent plan in place, and we were warned days in advance that there was a work-from-home order coming. Being a global company, we knew the order could come overnight, so we had to be prepared."
McCoy made sure her team was ready to make the transition by taking important files, laptops and chargers home in the evenings leading up to the order.
But working from home is a different dynamic, McCoy says. Communication has become even more crucial but can be fun, too. As she and her team teleconference, they now play a BINGO game based on the common phrases they hear in other calls. It took one short call for someone's card to get filled, she reports.
"I owe the winner a latte when we return to the office," she jokes. "We also have calls with the broader global commercial legal team, and it has been fun to get to know our colleagues around the world."
McCoy has no worries about work getting done.
"This is an exceptional team," she says. "Each of them faces unique challenges now, but we're coming together to support each other and to continue to provide top notch legal support for our clients. Astellas has a special culture and it's remarkable how we have been able to maintain that while working remotely."
What's missed
Still, being away from each other and the office environment can be difficult.
"While I don't miss my commute, I do miss the office and getting out," McCoy says. "I think I feel it more than others because I'm new to Chicago. It does put a halt on my ability to make new friends here. Being Irish, I was especially excited for St. Patrick's Day. I really wanted to see the Chicago River turn green."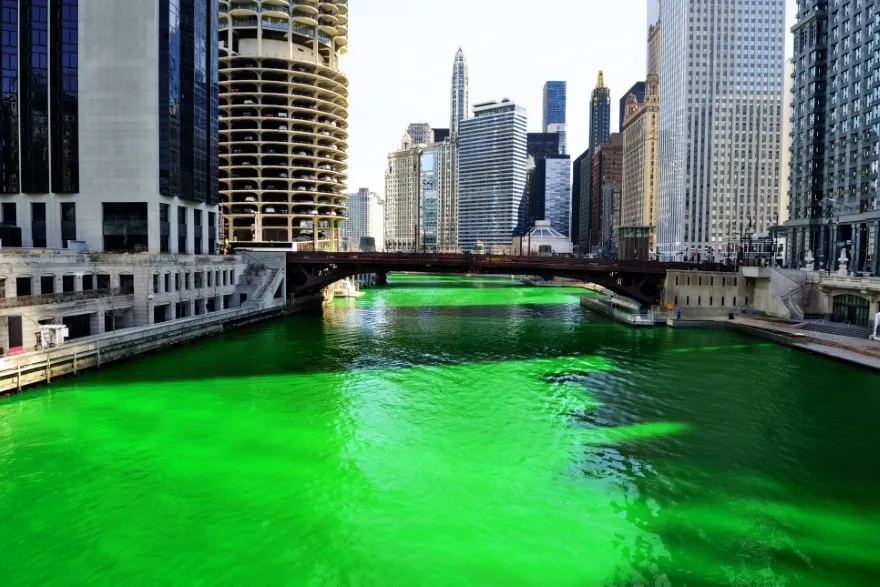 COVID-19 also has caused annual pharma industry meetings to be canceled. McCoy was looking forward to attending several of them as a chance to catch up with old friends from prior roles.
"You learn about force majeure (unforeseeable circumstances) as a young lawyer, and you think it's legal boilerplate that will never come into play," McCoy says. "Now, it has become the most important clause in nearly every contract."
On the move
McCoy was born in Iowa and spent much of her youth moving around the Midwest—she attended three high schools. College was a more stable proposition as she earned her bachelor's in political science as well as her J.D. from the University of Wisconsin-Madison.
McCoy spent the first 15 years of her legal career working in St. Louis, first at private firms, then as an associate general counsel at Mallinckrodt Pharmaceuticals.
Her initial education in the pharmaceutical world was provided by her clients, she recalls.
"I've had the most wonderful clients you could ever want," McCoy says. "It's unique because I didn't really learn about the pharma industry in law school. It has been an on-the-job education, for certain."
In 2015, McCoy moved east, recruited to be a director and associate general counsel at Sandoz, a division of the Swiss pharmaceutical giant Novartis. There, she helped to launch the first biosimilar product in the U.S., a career highlight, she says. Two years later, she moved west to Boulder, Colorado, to become Clovis Oncology's senior director, legal affairs.
McCoy established the company's legal team that supported commercial functions in the U.S. and Europe. By the time she was recruited again to join Astellas in 2019, she'd been able to narrow the timeframe for negotiating and approving agreements at Clovis to a matter of days.
"I think it's crucial that in-house counsel not be an impediment to achieving business objectives," she says. "We have to be responsive and agile partners to our business clients while ensuring that we are operating in an ethical and legally compliant manner."
McCoy is happy to continue her work with oncology products by joining Astellas. And while COVID-19 has limited how much she can see of the Windy City, she is both enjoying Chicago and being closer to her son, who's living in St. Louis.
"I've taken a lot of risks in my career in as far as moving across the country for new professional challenges," McCoy says. "Each time I've done it, I've been absolutely thrilled and learned so much about myself and my career. Lawyers are taught not to take risks. But taking risks in your career is the most significant way to grow professionally and personally. And it led me to Astellas, where I think I've really found a home."
Showcase your feature on your website with a custom "As Featured in Vanguard" badge that links directly to your article!
Copy and paste this script into your page coding (ideally right before the closing