Monique Damore – Fremantle
Fremantle legal team provides legal script for unscripted content
Ever wonder what goes on behind the scenes of game shows such as "The Price is Right" or "Family Feud," or a talent showcase such as "American Idol" or "America's Got Talent?"
Monique Damore, vice president of business and legal affairs of Fremantle, says it takes as many as 150 people to iron out details, glitches and mishaps—often turning chaos into a cohesive production.
"The production teams make everything look easy and flawless," she says. "But people don't know how early they may arrive to set up for game show tapings and organizing talent and contestants."
Damore and her production legal team of six lawyers are often in the thick of things, managing details such as ensuring dogs have vaccination records, contestants are briefed on game show rules or even that Original Production's (a Fremantle company) documentary on the 1993 standoff at the Branch Davidian compound in Waco, Texas, is accurately sourced.
She and her team also provide legal guidance and counsel after new content is approved and well before any cameras roll.
"There are so many jobs in entertainment. When I started, I didn't realize what this job entailed and what an entertainment attorney does," she says. "Actually, the problem solving is fun."
Old favorites, new content
While producing shows such as "The Price is Right," which first aired in 1956, and "American Idol," which began in 2002, Fremantle also creates 480 new shows annually for global viewing—12,000 hours of content. Its shows can be viewed in 180 countries.
Damore and her team, which she put together during the COVID-19 pandemic, manage production legal for unscripted productions. That includes the game shows as well as reality shows like the long-running "Deadliest Catch" about Alaskans fishing commercially in the Bering Strait.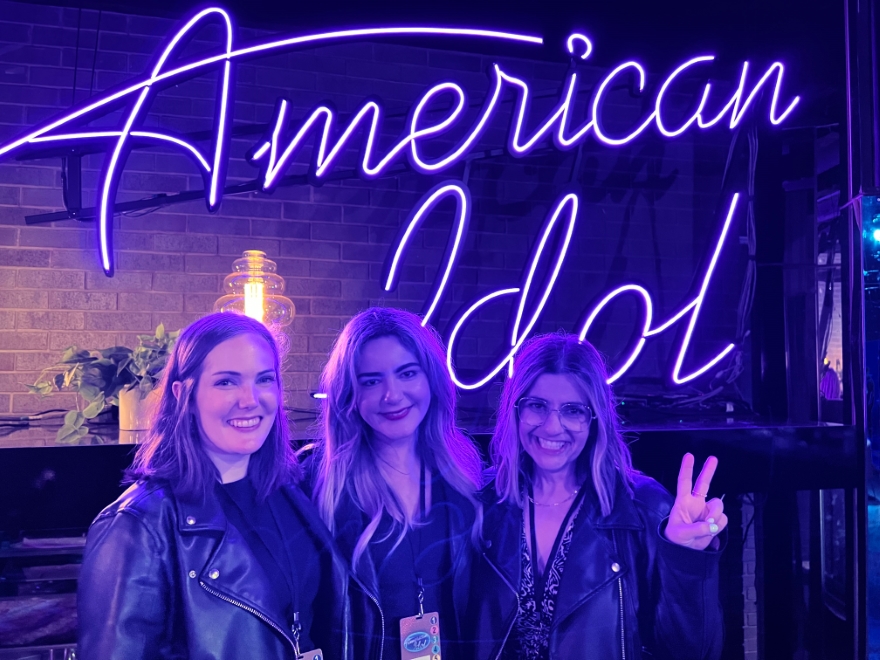 "I need them to ask the right questions. They can do anything if they learn the ropes," she says. "I like to remind them that we're here to provide a service. If you shift your brain that way, it makes it a lot easier. We need to help provide the best content without liability."
Though that can include troubleshooting matters on production sets, she says she and her team get involved as show ideas are pitched to help determine if a project is feasible.
The team gets more involved when a project is approved, and handling the myriad details led to Damore creating checklists for productions to cover all the legal bases.
"At their core, every project is similar," she says. "They have common forms and vendors, although there can be offshoots."
Checking the boxes
For instance, with game shows, checklist items include reviewing show rules with producers and making sure they're understandable before contestants ever appear.
For unscripted reality shows such as "Password," or "Married to Medicine," Damore and her team manage the contestant background checks. She did those on her own when she joined the company, but now there are four team members who handle most of the work, she says.
For talent search shows such as "American Idol" and "America's Got Talent," Damore and her team ensure contestants are eligible and the rights are obtained for the musical numbers. When shows are shot on location, they ensure the location agreements and needed releases are in place.
In March, Netflix began streaming "Waco: American Apocalypse," a three-episode documentary tracing the 1993 attempts to arrest Branch Davidian leader David Koresh, the 51-day standoff with the FBI that ensued and the final confrontation that resulted in the deaths of 76 Branch Davidian members.
Though it's not the first such documentary about the events and deaths, Damore says she and her team needed to ensure the creators and producers had obtained all applicable clearances and worked with outside counsel to ensure fair use practices were being observed.
It's always entertaining
Though she didn't aspire to work in the entertainment industry, as Damore grew up in Orange County in Southern California, she did want to live and work in Los Angeles. She earned her bachelor's degree in biopsychology, with a minor in English, at University of California, Santa Barbara in 2012.
When she enrolled at Southwestern Law School, Damore was interested in practicing intellectual property law. While there, she served as a research assistant and edited a question and answer guide on copyright and research projects.
Damore also spent a semester studying entertainment and media law at the University of London and interned part-time in the legal department at NBCUniversal Inc. before earning her J.D. in 2015.
After graduating, Damore stayed with NBCUniversal as a post-graduate law clerk working with its content and production risk diligence team and providing legal research and advice on unscripted TV productions.
She joined Fremantle as manager of business and legal affairs in September 2016 after a friend she'd worked with at NBCUniversal encouraged her to apply. In July 2017, she was named director of business and legal affairs and was promoted to her current position in September 2020.
"Going in-house at an entry level isn't easy and I'm glad I've been able to forge this path," Damore says. "I started at the company almost seven years ago with a year of legal experience under my belt. It's been a great opportunity and I've enjoyed everyone and every moment of it."
View this feature in the Vanguard Summer II 2023 Edition here.
Showcase your feature on your website with a custom "As Featured in Vanguard" badge that links directly to your article!
Copy and paste this script into your page coding (ideally right before the closing