Jennifer Bol – 9 Story Media Group
Boosting children's shows with an international message of kindness
Sometimes, life comes full circle or at least creates a neat little bow-curve.
That's what happened to Jennifer Bol who, in 2012, became 9 Story Media Group director of legal and business affairs. She left the job after three years, returning in 2020 to become the company's senior vice president of legal and business.
"Even though I had loved working with 9 Story and its management, I hadn't planned on returning," she says.
However, the more senior role was too good to pass up. With the Canadian production and international media distributor headquartered in Toronto, Ontario, she wouldn't need to move, either.
"I threw my hat in the ring and accepted the offer when it came," she says. "I love my role because, as SVP, my day is full of many varied tasks, from handling the development of a live action series in the UK, to financing a production in Canada, to working on an option or writer's agreement with someone in America."
Karma and the future
Animation can take years to produce, so many projects were in motion when Bol was hired. One of those was "Karma's World," which follows a 10-year-old aspiring musical artist and rapper as she tries to change the world with her music.
9 Story is co-producing the series with Chris Bridges, the American celebrity rapper better known as Ludacris. The name of the show comes from his daughter, Karma Bridges.
"I helped with some of the legal work on the production, but the most interesting and challenging part was tackling the consumer products side," she says.
While 9 Story has a consumer products division, this children's series marked the first time the company licensed and marketed products related to one of its own animated series on such a large scale—think dolls, books, apparel, bookbags and lunchboxes.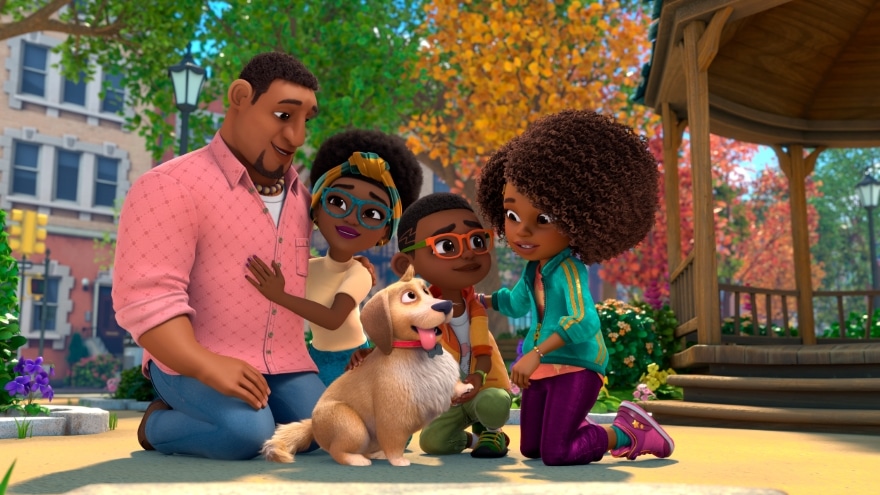 In addition to working on the licensing agreements with vendors, Bol and her legal team helped the marketing and franchise departments implement a promotion and social media plan. That included clearing content for promotional use, engaging influencers and working with agencies to set up social media channels around the world.
"Karma's World," the show and the music videos, were released on Netflix in October 2021 and the second season began streaming on Netflix in March of this year.
"Karma's World has been an exciting venture for us," Bol says. "The project really speaks to the company's mission to inspire kids to change the world. Representation and the messages of inclusion and celebrating each other are so important for audiences of all ages across the globe."
Legal behind the scenes
Now, Bol's helping to build a brand for a new 9 Story children's series, Ladybird Lu, which is inspired by real-life preschool experiences and will premiere on Warner Media's pre-school program block, Cartoonito.
Another of Bol's favorite projects is Xavier's Riddle and the Secret Museum, a children's series Bol contributed to in 2015 during her first stint with the company. At that time, she negotiated the agreement that optioned the underlying book series written by Brad Meltzer, so the animated series could be created.
When she returned to 9 Story in 2020, PBS was mid-way through running the first season. Each episode covers a historical figure—someone who's made an impact or changed the course of history—and 9 Story must get each one cleared by first PBS, then people represented in the series.
Season one featured historical figures such as Ibn Battuta, Beulah Louise Henry, Fred Rogers, Jigonsaseh and Sacagawea.
"It can be tricky to get permission to use figures that are alive or recently deceased," she says. "We try our hardest, regardless, because we believe the show has a lot of educational value and is important to young viewers."
The power of words
The legal team handling these shows and other projects consists of six lawyers, including a newly hired lawyer in New York, plus five paralegals and contract administrators. Despite having a team spread out across different states, countries and cities—Toronto, New York and Dublin—Bol says that they stay connected through meetings and calls.
While video calls were a necessity when Bol joined during the pandemic and she'll continue using them, she's thrilled to replace some screen-time with in-person meetings. The Toronto team, for instance, is now coming into the office at least once a week.
Recently, as part of Karma's World launch in October, Bol also had the opportunity to visit the New York office. In April, she flew to the Dublin office, where she met with all of 9 Story's senior executives to discuss upcoming projects, the industry and company strategy.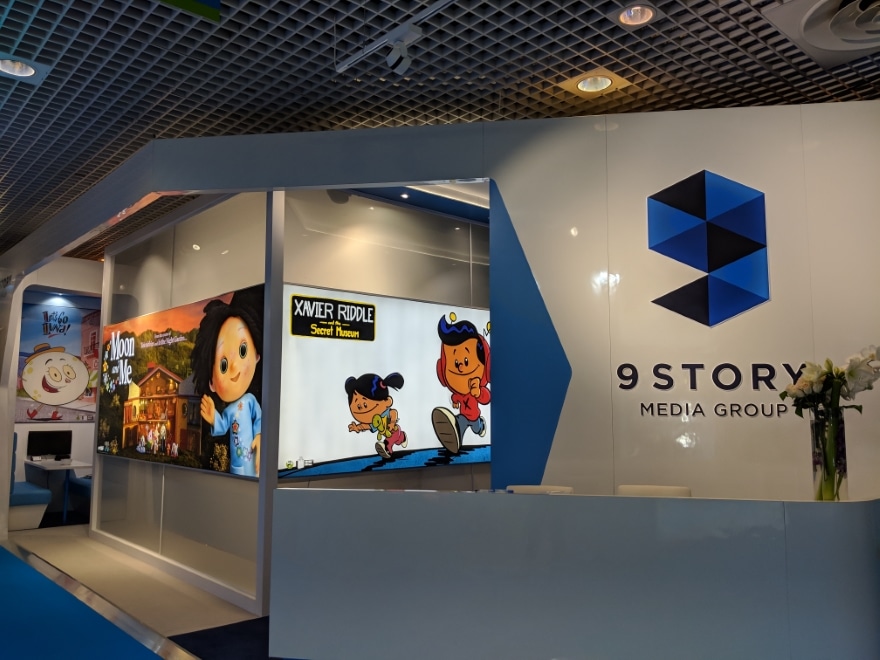 She adds that her journey into entertainment and law was organic. Drawn to the power of words, she obtained her bachelor's degree in journalism from Carleton University. After graduation and briefly working as a television news reporter and a magazine editor, she decided to take a chance with law school and soon gravitated back to the media world.
After graduating from University of Toronto in 1997, she joined Goodmans, a large Toronto firm that has departments specializing in both entertainment law and communications. She moved in-house in 2001, then worked in England for Entertainment Rights and Digital Rights Group, before returning to Canada to roles at the Canadian Broadcasting Corporation, Wildbrain and Blue Ant.
"Being a lawyer can be boring with long hours, but I also get a lot of satisfaction in what I do," she says. "I use words to bring people together, and when I have time, I love flexing my vocabulary muscle by playing Wordle and doing crosswords."
View this feature in the Vanguard Summer III 2022 Edition here.
Showcase your feature on your website with a custom "As Featured in Vanguard" badge that links directly to your article!
Copy and paste this script into your page coding (ideally right before the closing