Natalia Gaspar – Philip Morris International
Toward a smoke-free future
Not only is it a shrewd business move; it's the right thing to do.
So says Natalia Gaspar, senior counsel for Philip Morris International's Central American arm. The Marlboro Man as we knew him has dismounted from his steed. Cigarettes are fast becoming yesterday's product and Gaspar—a nonsmoker—has joined many colleagues in saying, "So be it."
After all, there are better alternatives, and Philip Morris—one of the world's five tobacco heavyweights—is well-positioned, with its growing array of smoke-free products, to lead a changing market.
That said, Gaspar might have her hands full navigating the challenging regulatory demands of the six countries in her jurisdiction: Costa Rica, El Salvador, Guatemala, Honduras, Nicaragua and Panama.
"It's really an exciting time for us," the personable Gaspar tells Vanguard from her office in San Jose, Costa Rica. "The regulations are constantly changing everywhere. It forces you to keep fully updated about any changes and any possible changes."
Especially, Gaspar adds, as the regulatory bodies play catch-up to the latest sprint of an industry in flux.
HEETS heating up
When Gaspar spoke with Vanguard, Philip Morris was widening its campaign for an innovative product that has proven success in Guatemala, Dominican Republic, Curacao and Colombia. It's called IQOS, an electronic device that heats specially designed tobacco sticks—HEETS—at a much lower temperature than flame combustion, giving the user a full tobacco taste (and even a nicotine delivery) without producing smoke.
IQOS is targeted at the current legal adult smoker who seeks a better alternative. This would seem a growth market, given that the World Health Organization estimates that by 2025 there will be 1 billion adult smokers.
As for how IQOS will be regulated in new markets, Gaspar says nothing can be taken for granted—especially in the six nations where she oversees compliance with local regulations.
As an example, Costa Rica would seem like a prime market, why with e-cigs and e-liquids being regulated in the same way as tobacco products. Vaping, or its equivalent, is allowed wherever smoking is permitted.
Panama, however, doesn't allow commercialization of e-cigs, though personal use of vapor products is generally OK in restricted places. In Honduras, vaping is subject to the same laws as smoking, which means no vaping indoors.
Things seem a bit more straightforward in El Salvador, where public vaping is generally legal.
Meanwhile, Guatemala's vaping laws are similar to its tobacco laws: Neither is allowed in the workplace or in enclosed public places, though hotels and motels can allow such use in rooms. Vape shops also exist in the larger communities, so users are advised to stock up should they be headed for more remote locales.
"There might be new regulations issued in proportion to new technologies arriving to the markets," Gaspar says.
And new technologies seem a rare given in this scenario.
No turning back
Philip Morris having already invested around $7.2 billion and hired more than 430 scientists, engineers and technicians to build a smoke-free future, there may be more than just electronic devices and tobacco sticks entering the market—as well as new rules and regulations.
For Gaspar, it's an exciting and uplifting time to be weighing in with legal guidance. She's been part of the team since 2005, starting off as counsel to Central America and promoted to her current position five years later.
From the start Gaspar recalls executives discussing investments in non-traditional products, and she probably wasn't alone in wondering if this company's iconic offerings could be so revolutionized. Here, the brass was talking about converting smokers to smoke-free alternatives to cigarettes.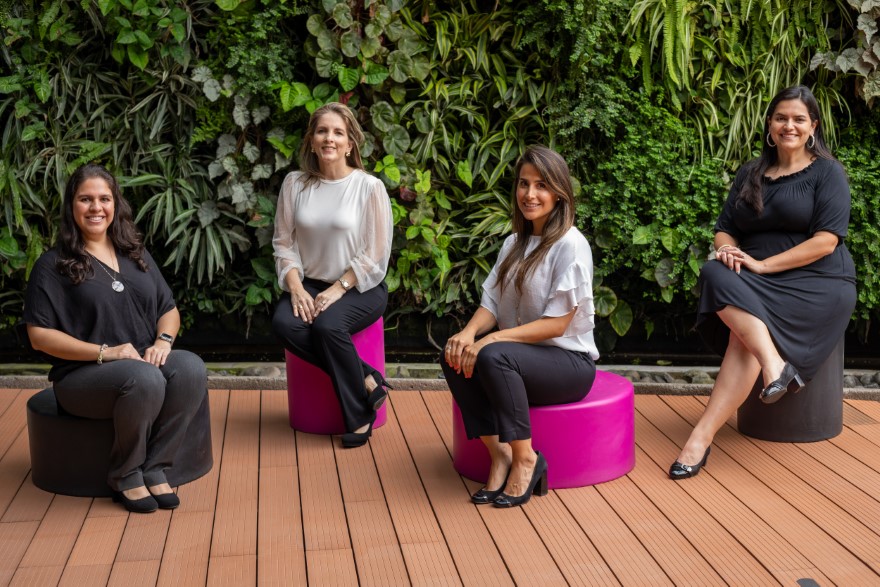 "Fifteen years ago, as a new member of the legal team, I didn't see it coming, how someone could move from traditional cigarettes into something new," Gaspar says. "Nowadays I'm deeply proud to be part of a company that's made this commitment to its consumer and society by bringing to the table new alternatives to traditional cigarettes."
It's a better approach, she says, than banning or limiting access to cigarettes. With choice and facts, current smokers will be informed enough to make their own decisions.
Leading by example
While the ever-changing rules and regulations will always demand much of Gaspar's attention, there are other matters that need her tending.
She oversees an all-female staff of three and is looking to expand by one. Irene Jimenez, Gloriana Alvarado and Fernanda Blanco are the members of the Central America team; all of them are unique and together they create the perfect team, she says.
"I believe we are a great combination of good attitude, expertise and business understanding; but mainly we are all absolutely aligned on the importance of our role in the day to day business in Central America," Gaspar says.
Though the gender makeup wasn't by intent, she says it still represents the company's commitment to a progressive workplace. As legal boss, she's been honored to be part of the commitment of bringing women on board.
"This is a company that practices inclusion, diversity and equality," she says, noting that last year Philip Morris International became the first international company to be globally certified for equal pay by the third-party EQUAL-SALARY Foundation. "The salary payment is the same regardless of whether you're a man or a woman."
The mother of two small children and married to a doctor, she also tries to lead by example. "My team is formed by women in different stages of their personal and professional life; nothing is more satisfying that the support we bring to each other," she says.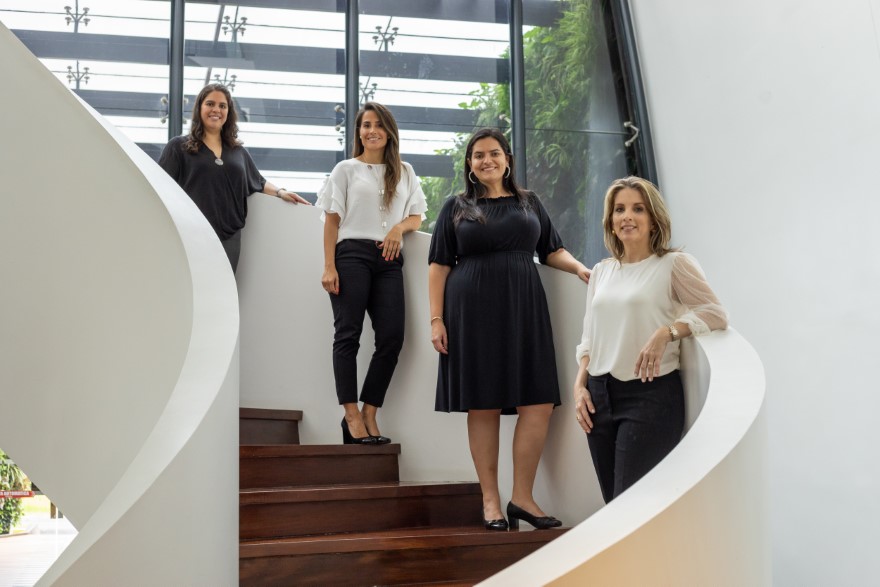 Though there weren't lawyers in her extended family, there were businesspeople who engaged her in deep discussions. The clan placing much value on education, she'd earn her law degree in 2001 at Universidad Escuela Libre de Derecho and her MBA three years later.
She furthered her credentials at Georgetown University, INCAE Business School and Harvard Law School, that most recent achievement being in executive education, where it's always welcome at Philip Morris.
Showcase your feature on your website with a custom "As Featured in Vanguard" badge that links directly to your article!
Copy and paste this script into your page coding (ideally right before the closing