Thaddeus Stephens – The Myers-Briggs Co.
Testing new methods
After more than 60 years of making personality assessments used to develop management and other soft skills, The Myers-Briggs Co. is adept at helping determine what motivates people.
Yet it found itself in need of a self-assessment over the last couple of years, in its business models, its place in the corporate world, and in how it served its employees.
As vice president of corporate development and general counsel, Thaddeus Stephens has been integral not only in taking an inward look, but in the rebranding of the company and its successful certification by B Lab as a "B-Corporation"—a measure given for upholding high social and environmental standards.
"We are a socially responsible organization that looks at a broader mission than just maximizing short-term shareholder value," Stephens says. "We now have a cohesive cultural value set we can apply across the corporation."
New name, new focus
The roots of the company's oldest assessment, the Strong Interest Inventory, took hold at Stanford University almost 100 years ago. The Myers-Briggs Type Indicator, or MBTI, has been the company's core product since the mid-1970s.
Yet as synonymous with developing soft skills and improving interactions as the MBTI is, Stephens notes the company itself lacked recognition. So, as part of a rebranding strategy he led the legal effort to rename CPP Inc. (formerly Consulting Psychologists Press) as The Myers-Briggs Co.
But this was never about a name change only. Stephens says the switch was also needed as the company had just acquired its largest distributor in Europe, which nearly doubled the size of the company. The new name also has to carry a message the company is here to do the right thing by its shareholders, customers, employees and the world around them.
Specifically, Myers-Briggs has become a California Benefit Corporation, a designation created by California's 2011 Corporate Flexibility Act. In addition, the company received its B Corp Certification through B Lab, a nonprofit entity that certifies socially-responsible companies across a range of metrics.
This designation indicates a business that meets strict social and environmental standards. To achieve it, Stephens guided the company through the assessment process required by B Lab, looking at both the business model and day-to-day operations. Applicants must score at least 80 of a possible 200 points, and recertify every three years.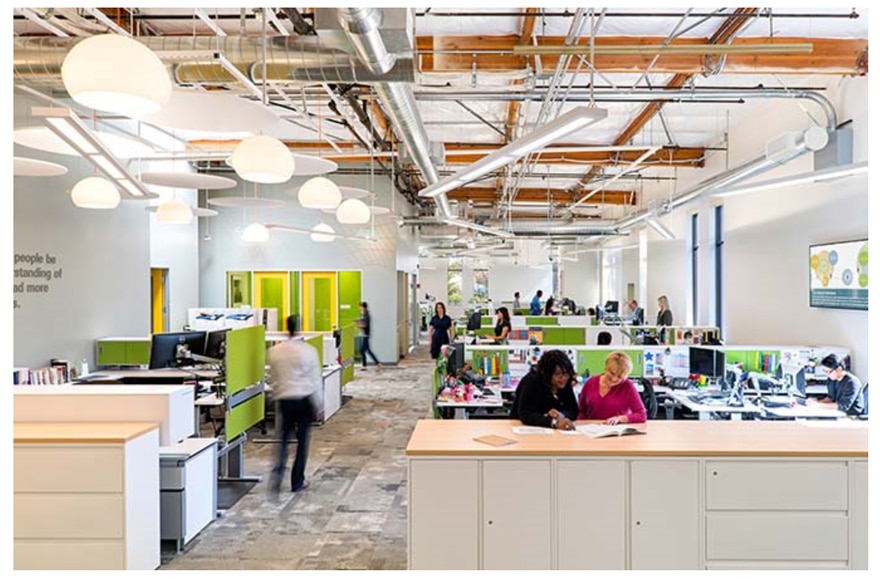 Because Myers-Briggs works largely in the soft skills development realm with mostly digital products, its environmental impacts were not always as tangible as a large manufacturer, Stephens says, but the company still found measures to take to improve in this area.
"For instance, the headquarters we purchased in Sunnyvale is hyper-efficient, and then we found ways to improve that through composting, recycling and full use of LED lights," Stephens says. "We also reduced our shipping packaging size. These initiatives were things that our employees identified as ways we could do better for the environment."
The company also brought a renewed focus to being a good corporate neighbor, organizing volunteer efforts at places such as local food banks. In addition, employees get two days annually to volunteer for their own causes, Stephens says.
The overall approach is summarized by the company's acronym for its core values—BEST, which refers to Bold, Energized, Smart and Together. The company will be energetic as it innovates, but smart as it analyzes decisions for the short- and long-term benefit of its stakeholders, all while working together to have a positive impact on society, Stephens explains.
"We make sure our products and services can help people and organizations lead more successful and fulfilling lives by providing them with a deeper understanding of themselves and others," Stephens says. "We also want to do that in a way that has a positive impact on our employees, community and the environment."
Refining the tests
While at the forefront of making Myers-Briggs a better corporate citizen, Stephens has made product development a priority, too.
"I was asked to take over leadership for the product development, content and research teams, and part of how we have tried to shape it is to move away from the publishing model," Stephens says. Myers-Briggs now offers more online product.
The company has extended its reach beyond the board room and C-Suite through its innovation labs division which Stephens helped start. First, it made its assessments and insights more available to underserved populations through a subscription-based offering in the education market.
Then, in realizing not all students were getting the benefit of the traditional Strong Interest Inventory, which requires a trained practitioner to interpret the results, the labs team developed a scientifically valid, 60-item version that also provided for a wealth of career and educational exploration, he says.
The new assessment provides greater access and the shortened version increased completion rates beyond 90 percent. This allows more people to understand their interests better and students to choose majors and careers where they will thrive, Stephens explains.
"Education is one example where the main offering helps uncover interests and then potential paths of study for students," he says. "Trying to get students on the right path early on is one part of what we can offer."
The company also increased the accessibility to its MBTI assessment by releasing a self-guided version at MBTIonline.com.
Providing guidance
In helping to guide the Myers-Briggs transformation, Stephens remains humble, but the commitment to social and corporate responsibility also fulfills him.
"We tend to focus on the success of our teams over individuals; part of our culture is not to seek personal gain but to make sure what you are doing is benefiting the whole company," he says.
His father and grandfathers were attorneys, and while Stephens says it was not inevitable he would follow the family tradition, he did see how it shaped them.
"It provides a code of ethics and a way of working in the world that allows you to conduct your life with integrity," he says.
Stephens is a southern California native who went east to Oberlin for a bachelor's degree in English. He was also a captain on the school's volleyball team, but says he knew the West Coast was for him. Before earning his J.D. from Stanford University in 1996, he taught English in Japan and spent time as a medical assistant in Malawi.
Married with two children, Stephens says much of the family time is spent watching his daughter perform with an Irish dance group or his son play water polo. He's also done the latter, and appreciates how difficult the sport can be.
"It's a totally different game under the water; people don't understand how ugly it can get," he says.
That's an assessment that's hard to argue with, and certainly one that does not apply to Myers-Briggs above or below the surface.
Showcase your feature on your website with a custom "As Featured in Vanguard" badge that links directly to your article!
Copy and paste this script into your page coding (ideally right before the closing