Thomas Peistrup – InStyler
Battling counterfeiters who'd curl anyone's hair
Bedhead, helmet hair, frizz—hair's not easy to tame.
Neither, it turns out, are the tools used to battle it. As Thomas Peistrup explains, the hair straighteners, curling irons, blow dryers and other devices made by InStyler have become so popular that consumers aren't the only admirers. Counterfeiters, too, want to tame your mop.
The Max Prime, for instance, combines the usual two-step process of blow drying then straightening into one step. Between 2009-2012, over 40,000 counterfeit units of InStyler products were sold, according to Peistrup, who was hired as the company's external counsel in 2010 to protect intellectual property and handle related litigation.
Four years later, Peistrup became in-house counsel and now oversees a range of legal areas.
"I'm a lawyer, but I have to consider a lot of digital angles," he acknowledges. "A large part of my focus is on cybersecurity and breaches. I even work with outside vendors that create digital crawlers, which check millions of websites for those selling counterfeits of our products."
A hair-raising affair
Those crawlers—digital Sherlock Holmes as it were—are not simple to develop and deploy. They are necessary, however. As Peistrup explains, humans can't manually search millions of websites to see which ones are selling counterfeits.
To develop the crawlers, Peistrup works with outside vendors, such as Vantage BP and Market Defense. The resulting bots search websites, social media accounts and even paid advertising pop-ups that use the brand's name, or something like it, to trick consumers into thinking they're purchasing authentic products.
When the crawlers identify a counterfeit product, Peistrup works with vendors and the "brand enforcement" manager, who then send a warning of legal action or work with Instagram to delete false accounts purporting to be the company's.
If that doesn't deter the counterfeiter and matters escalate, Peistrup takes more direct action, such as contacting web hosting companies to shut down accounts. He occasionally contacts payment vendors to block payments or prevent sellers from using their services.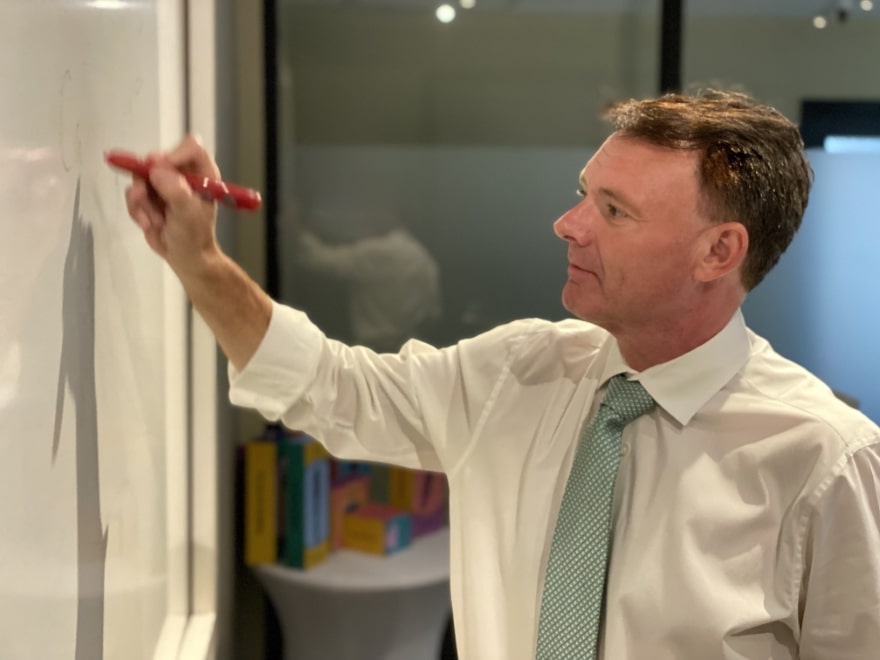 Peistrup also works with law enforcement, including customs authorities worldwide. While most sellers are located within the U.S., some manufacture the counterfeit goods in other countries, due to cheaper labor and materials. Partnering with customs can block the imitations from entering the states.
"My goal is to ensure that I make it so difficult for counterfeiters to sell their fake products that they just stop bothering," Peistrup says. "Their sales often obliterate companies like InStyler, and I'm making sure that their theft of intellectual property fails every single time they try."
Not a hair out of place
The counterfeit sales aren't relegated to shady sites or the dark web. Larger, established online retailers that carry millions of products often carry these knockoffs, though many selling platforms are creating more stringent rules and vetting processes, he says.
That's exactly what happened in 2011. At the time, Peistrup was working for Tantalo and Adler, a private law firm. Assigned the case, he helped the company fight a lengthy, three-year battle against a platform which he can't name.
When he won the case, the court allowed InStyler to contact buyers and exchange the fraudulent products with originals. He even structured a business relationship between InStyler and the unnamed platform, which now sells its hair products directly. After the case concluded, Peistrup joined InStyler's in house counsel.
In addition to chasing down counterfeiters, Peistrup looks to keep costs low. He discovered, for instance, how to secure coverage for a patent case under the company's media insurance policy, which extended to advertisements and would cover district court litigation.
He also works with other companies, including competitors, to tackle patent claim litigations and invalidate false claims for product design. It's a cost effective and realistic model, as most companies can't fight such expensive battles alone, he says.
"I think from a business point of view," Peistrup says. "What protects and increases revenue and how can I set up a collaboration where both sides are incentivized to work together."
Letting his hair down
When Peistrup's not protecting products, he's helping the company with its mergers and acquisitions, handling everything from investments to restructuring, as well as operating and licensing.
And when not at work, he's digging through books—two to three feet deep—on his nightstand and in bookcases throughout his house. Despite growing up in Nebraska and graduating from the University of Virginia, he's not reading in just English.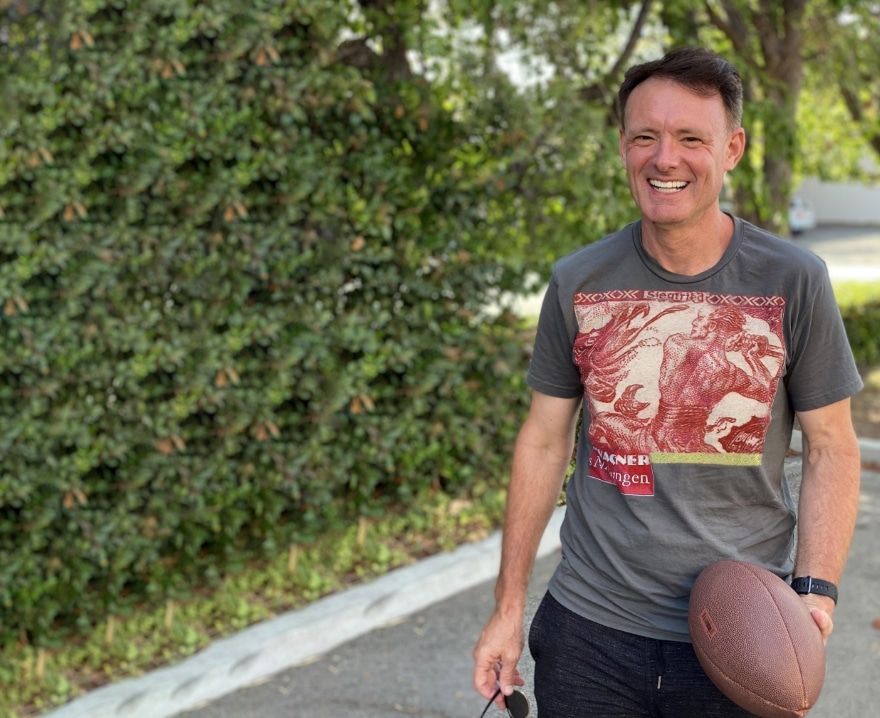 Peistrup has worked as a German Language Intelligence Analyst for the U.S. Army and studied German History from Freie Universität Berlin in Germany, where he lived for a few years.
"I've shifted away from history, both European and German, but I do live in a historic California house on which I work," says Peistrup. "I enjoy protecting products, but I also enjoy working with my hands in the outdoors, creating something uniquely my own."
And if that means his mane needs a little taming, well, he knows what to do.
View this feature in the Vanguard Fall II 2021 Edition here.
Showcase your feature on your website with a custom "As Featured in Vanguard" badge that links directly to your article!
Copy and paste this script into your page coding (ideally right before the closing