Veronica Torres – Comscore
Identity is key for privacy and technology lawyer
Veronica Torres has always wanted to be a lawyer who helps people, but it didn't happen how she thought it would.
When she was in law school, she worked in immigration law and with survivors of domestic violence, and while both areas were rewarding, she knew neither was the right fit. Nonetheless, the experiences confirmed she wanted a career where she could help people.
While exploring how she could best serve her community, she landed an internship in privacy law and found herself on a new career path.
"I realized with privacy and technology I could still help people, but in a different way," Torres, now the chief privacy officer at Comscore, says. "The idea of creating solutions for people and businesses using technology really appealed to me."
Privacy as a priority
Torres started at Comscore, a media measurement and analytics company, in 2018 as a privacy and compliance counsel before being promoted just over a year later to her current position.
The company is based in Reston, Virginia, but has a global presence, making Torres responsible for the review and implementation of domestic and international privacy programs. Comscore has clients in almost 150 countries and Torres needs to stay up to date on the changing laws of each one.
"Every new law that comes out represents a new way of looking at privacy based on that region or culture," she explains. "My team has to be cognizant of a variety of laws, while making our processes repeatable to help ensure efficiency and strive for compliance."
Torres says working in privacy law is very much about "being in the weeds," but that she enjoys the technical aspect of it. She monitors how data flows through the company and how it's being used, striving to align with best practices. She also oversees contracts with all third-party vendors to ensure data is secure.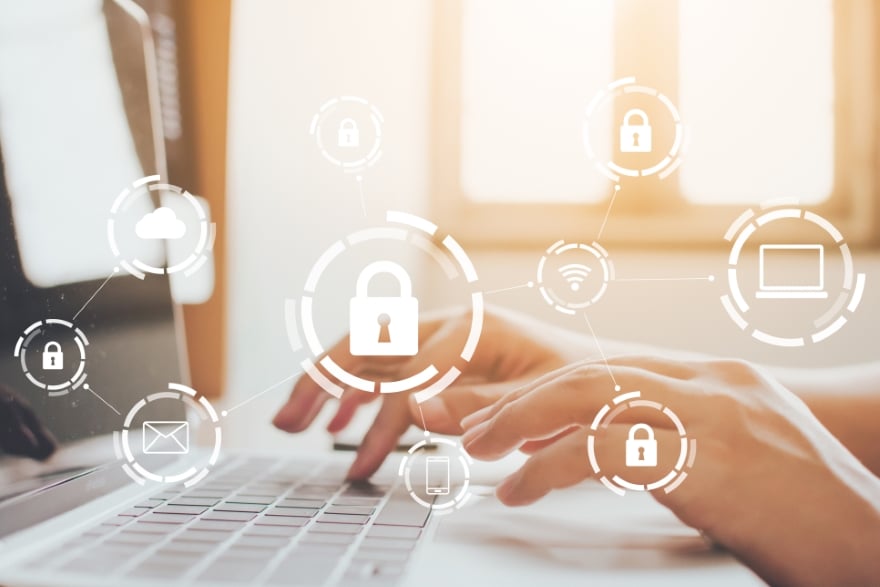 While she needs to understand the nitty-gritty of privacy, she also trains everyone at Comscore to have basic knowledge of how their work affects clients' privacy. For instance, Comscore analyzes how, what and when people view media and advertisements to help companies make decisions about their content. Comscore employees are trusted to protect this data.
When Torres was hired, she encouraged other employees to become certified in information privacy. She says she's seen a clear shift over the past two years to more people understanding just how important privacy is in Comscore's business.
"Whenever someone comes to me proactively and says, 'look at this privacy issue I identified or mitigated,' and I didn't have to walk them through it, it makes me so excited," she says.
Spending privilege
Giving people the skills and resources to develop professionally, and personally, is important to Torres.
In 2020, she supported Comscore employees as they started employee resource groups to create spaces for like-minded people to come together. The groups, whether for LGBTQ+ employees or employees of color create a structure where resources can be shared and issues can be pushed up the ladder.
Torres advocates for the underrepresented groups in leadership, and for traditionally underrepresented people to sit in executive level positions. She says its especially important to her that Comscore's board is diverse across race, gender, sexuality, ethnicity and more.
"I am Puerto Rican and Cuban, I had a single mom growing up and I am a minority in the legal space," Torres says. "You don't see a lot of people that look like me sitting in the spaces I sit in."
When Comscore has job openings, she makes sure they're posted on job boards specifically for women or people of color. She also shares job openings with privacy departments at historically Black colleges and universities.
In fact, Torres has been advocating for Latino representation since she was in law school.
Representation matters
When she attended Brooklyn Law School, Torres was a member of Metro Latin American Law Student Association, a coalition of students from 13 law schools in New York and New Jersey. The networking community was founded in 2010 and has since become a nonprofit, a designation Torres helped it achieve.
MetroLALSA shares resources, advocates for more representation at their schools and participates in community events, like voter registration drives and immigration reform demonstrations. Torres says the group has connected her with lawyers from similar backgrounds and that she's stayed involved since graduating. The first person she hired at Comscore was someone who found her through the group's network.
"Law is very insular and is all about who you know," Torres says. "As a historically underrepresented group, Latinos don't always have that access."
Torres says she's lucky to have had great mentors along the way, one of whom urged her to explore privacy law. And while at Comscore, she says her quick rise through the ranks wouldn't have been possible without mentors pushing her to go after opportunities.
Now she wants to repay the favor and continue to show young Latinas and Latinos what's possible for them.
"Seeing someone like yourself in a place you didn't know you could get to, it stays with you," she says.
Showcase your feature on your website with a custom "As Featured in Vanguard" badge that links directly to your article!
Copy and paste this script into your page coding (ideally right before the closing