Tom Guild – HealthPRO Heritage
Prescribing growth through a patient-first mentality
Treat the patient first and a successful business will follow. It seems like a motto that should be common in the healthcare industry, but with taxes, bills, overhead and other budget strains, financial concerns are often the first thought with patients being second.
Such was the experience of Tom Guild and John Heller, who, in 2007 began a journey to change this.
Seeing that clinics and wellness centers had a patient focus but often financially struggled, they wanted to create a business that helped such medical centers grow. As a first step, they sought a business they could repurpose with this focus. Eventually, they found a small, New England-based company called HealthPRO.
"Operating in only two states, HealthPRO fit the bill perfectly," Guild recalls. "It had integrity, was compliant with every regulation and was scalable. We could work our magic on it."
Impressed with the clinical performance and its patient first ethos, Guild and Heller worked with investors to buy the company at the end of 2007, eventually renaming it HealthPRO Heritage. As of 2022, the resulting company has grown to operate in 42 states.
Currently employing over 8,000 therapists and clinicians, the company provides rehabilitation therapy services in various acute and sub-acute settings, as well as pediatrics. It offers several management and service delivery models, including full-service therapy programming, in-house management of the clients' therapy programs, and consulting support, which covers everything from training and programming to regulatory guidance.
"The client chooses the program, and HealthPRO handles the rest from there, keeping the patient first," Guild says.
He says this business model is most logical because patients look for quality healthcare close to where they are and where the attention is focused solely on them and their current clinical needs.
"HealthPRO provides that in all of its settings," he says.
Policing policies
As general counsel, Guild has led the legal operations from Hunt Valley, Maryland, for more than 15 years. His focus isn't just on protecting the patients; he ensures HealthPRO, its employees and the company's clients are covered.
"We historically have a very lean litigation record for the size of company we are," he says. "We're transparent, which allows us to get in front of current and potential issues early. When you're doing the right thing, you have nothing to hide."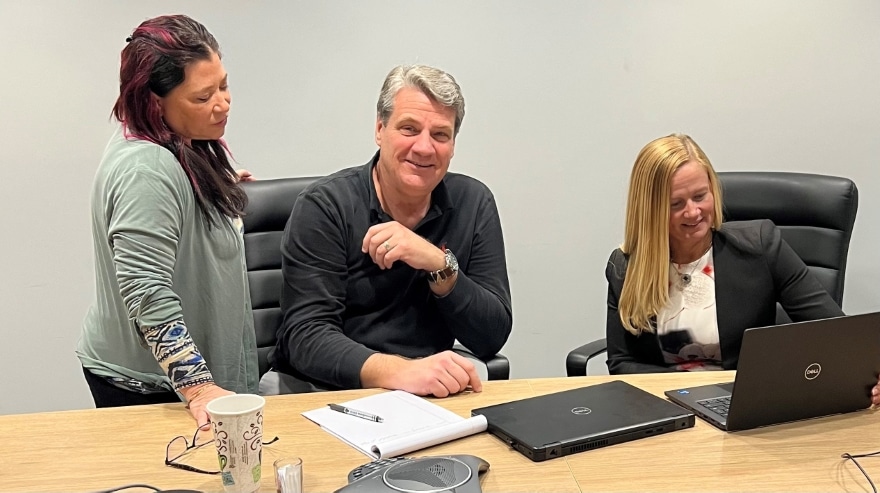 As a healthcare solutions partner, HealthPRO works with its clients on everything from outsourcing therapy support to education for in-house rehab programs as well as pediatric programming and applied behavior health. Guild and the senior management team have input with every partnership, and he credits that for the lack of compliance issues and the limited legal issues.
He advises clients when they should refuse to go with certain programming initiatives or incentive arrangements, such as partnership arrangements that may work or even be encouraged in other settings or industries but would not be appropriate in healthcare, especially as it receives government funding.
He adds that many clients know that avoiding these shortcuts means working harder and competing against those that may take advantage of them, but Guild says they appreciate his foresight.
"That's why, despite having such a large legal department, some companies deal with significant legal and compliance issues with the U.S. Office of Inspector General and other government entities," Guild says. "Our legal department may be small for our size, but it's backed up with a strong compliance team led by the best chief compliance officer, Alissa Vertes, with whom I've worked."
Guild also worked with outside counsel who he describes as the top of their field and with whom he's developed a strong relationship over the years.
"We—and our clients—are doing just fine because we don't cut corners," he says. "It all comes back to the patient-first mentality."
Updating outdated medical methods
Additionally, Guild helps member businesses integrate the latest regulatory models. Approximately three years ago, he worked closely with the compliance, operations and finance teams to prepare for the change to the Center for Medicare and Medicaid Services' reimbursement model for skilled nursing facilities. The prior model had been the industry norm since 1998.
Before then, the system was cost-based, so providers would submit to Medicare what it spent, and the government would issue a reimbursement. Sometimes, this would get abused, so, in 1998, the government established the Resource Utilization Groups, which based reimbursement on minutes of treatment delivered.
In 2019, CMS made another change, this time to a patient driven payment model. This helped address concerns that the prior system based on minutes—volume—of services provided could create inappropriate financial incentives.
"Our approach to operating under PDPM, and other regulatory changes throughout the years, has maintained our patient-first ethos and was readily accepted by our clients," he says.
From submarines to GC
Guild says he hadn't anticipated a career in law or healthcare. In fact, with a father who was an Army colonel and a brother who was a Navy SEAL, he first served in the U.S. Navy Submarine Service from March 1981 to March 1985.
"I was on the navigation team of a nuclear fast attack submarine, but I'm not sure how I ended up there," he says with a laugh. "I'm very proud of my time in the Navy, where I worked with talented people under some of the most challenging and rewarding conditions. I wouldn't trade that experience for anything."
On completing his service, Guild was accepted into the University of Baltimore's combined jurisprudence philosophy honors program. His first year of law school counted as his senior year of undergraduate, which saved him a year.
"After law school, I clerked for a federal bankruptcy judge, with whom I also got to sail, and I found his work absolutely fascinating," says Guild, who joined a law firm in 1992 after completing the clerkship.
At the firm, he handled commercial litigation and corporate restructuring for companies undergoing Chapter 11 bankruptcies. In 1996, Guild made the move to healthcare when he accepted a position with Integrated Health Services.
By 2007, he was working with John Heller to get investors excited about the HealthPRO model. When they presented to various investment groups, all were interested, so they picked two and moved forward. In the beginning, it was just a few people, so everyone, including Guild, was managing a mountain of various tasks.
"While I'm glad I'm not trying to do everything like I was back then, I still talk to as many people as I can, so I can learn from them and provide them with legal or operational advice," he says. "In the end, it all comes down to the patients who benefit most from our efforts."
View this feature in the Vanguard Summer I 2022 Edition here.
Showcase your feature on your website with a custom "As Featured in Vanguard" badge that links directly to your article!
Copy and paste this script into your page coding (ideally right before the closing