Adeline Park – PetVet Care Centers
Not just faceless M&A—relationship-building
For Adeline Park, bringing an acquisition to completion is as much an art form as it is a science. Which is why, long before any deals are inked, she and her hand-picked team set off on an intensive acquisition process—one where people skills and creativity are equally critical.
Not only does the team sit down with prospective veterinarian partners to understand the ins-and-outs of their practices from a legal and operational standpoint; they also discuss with the veterinarians any underlying concerns and trepidation they may have about the acquisition, dispelling the notion that PetVet Care Centers might be some anonymous, faceless actor.
As Park explains, building rapport and easing the veterinarian partners into the process has been goal No. 1 for the vice president and general counsel of PetVet, a rapidly-growing veterinary hospital network.
"With transactions at law firms—big, or even small or midsize—there's a standardized process to how deals go," Park says.
And there are solid reasons behind that, she acknowledges. Chief among them: M&A lawyers and their clients have significant transactional experience, "so it can be efficient to use the same playbook to close a deal." PetVet's business model, however, involves parties who are new to that process, so "there is a specific context to doing deals that requires creativity and problem-solving."
Allowing veterinarians to be just that
Founded in 2012 and based in Westport, Connecticut, PetVet Care Centers operates general, specialty and emergency veterinary hospitals and clinics. The home office provides finance, accounting, HR, legal, recruiting, purchasing, IT, marketing and other support to its clinics and hospitals.
The goal, Park says, is to give veterinarians the tools they need to focus on what they do best: treating patients.
"Their time is so much more valuable when they're doing what they're trained to do," she says, emphasizing that doctors under the PetVet umbrella retain full control over all medical aspects of their practice.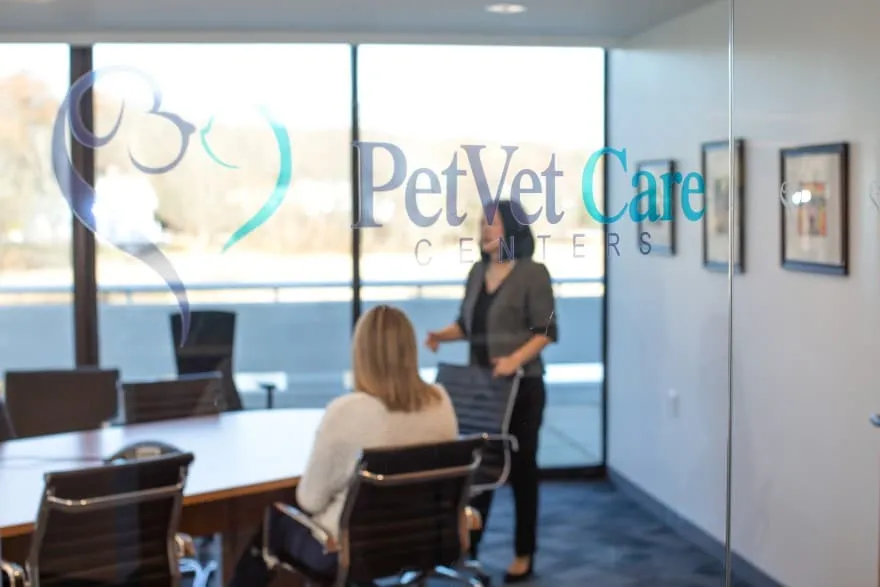 This has proved a winning formula thus far: In just over eight years in business the company has grown at a breakneck pace, from five partners to over 200. Park has been integral to that process from the start, both in her current role as vice president and general counsel and previously as outside counsel.
"Part of what I think is unusual, and what I like, about this role is that as a deal lawyer, I see the acquisition through to closing, then stay involved as the hospital is integrated into the company," Park says.
With that primary focus, she strives to close deals in a way that prioritizes long-term relationships with veterinarians. In fact, she hand-picked her current legal team based on their ability to perform this way.
"I'm looking for a certain type of personality," she says. The most important trait: "listening really well to stakeholders in order to solve problems creatively."
While that might seem simple, Park has interviewed several lawyers and paralegals who began their careers at high-stakes law firms and were ingrained with a static, regimented M&A process that tends to be standard throughout the law profession.
Simply put, that doesn't work here—the PetVet acquisition process requires learning the business from day one, being able to clearly explain legal concepts to parties unfamiliar with acquisitions, and addressing all questions and concerns from veterinarian partners who intimately know their practices and how to run them.
"Many of these doctors have never been through an acquisition before, so we try to figure out what he or she may be worried about, or expects from us," Park says. The goal is to be creative and flexible "so as to not force sellers into molds that don't fit."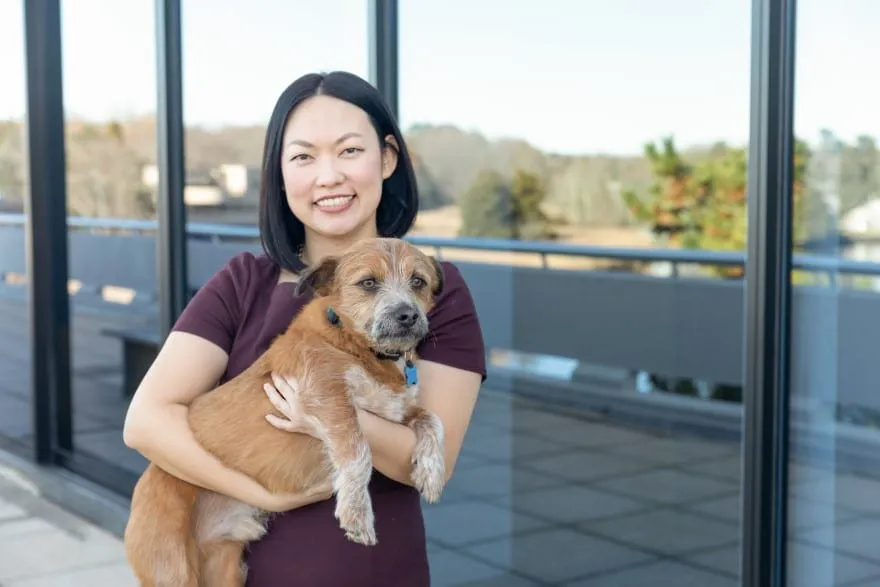 The way she describes it, acquisitions aren't merely legal transactions; they represent a veterinarian's first interaction with PetVet—their future (and ideally longtime) business partner. Following a sale, that relationship continues, as Park and her team help integrate new clinics and hospitals into the network and focus on maintaining supportive services.
"The challenge is always 'How do we care for each of our hospitals as if they were right here?'" Park says. "As we expand, how do we make sure we're still providing that same level of care and support?"
Mission critical: Personal networks, support
With all this, Park pulls from her extensive, well-rounded background. Initially, in fact, she had her mind set on a career in public policy. As a newly-minted graduate of The LBJ School of Public Affairs at The University of Texas at Austin, she started out consulting with public schools for Deloitte.
But her craving for making more of an impact led her to pursue law. After returning to school and earning her JD from the University of Pennsylvania Law School, she worked at the Federal Reserve Bank—this during the devastating 2008 economic crisis. A stint at New York City firm Willkie Farr & Gallagher LLP followed, then a position with boutique practice Finn Dixon & Herling LLP.
She specifically sought out the latter due to its focus on M&A, she explains, and it was there that she began working with the burgeoning PetVet. She joined as vice president and general counsel in 2015, overseeing all legal affairs, the scope of which grows as the company does.
As her legal career has progressed, so too has Park's emphasis on networking opportunities—most recently with Chief, a fast-growing private network for female professionals in C-level or rising VP positions.
Established in January 2019 and boasting an upscale New York City-based clubhouse, the prestigious group—with members from such companies as Google, Walmart and American Express—hosts regular discussions with big-name leaders. It also connects members via curated 10-member "core groups" and fosters networking through numerous channels across its selective, but growing, membership.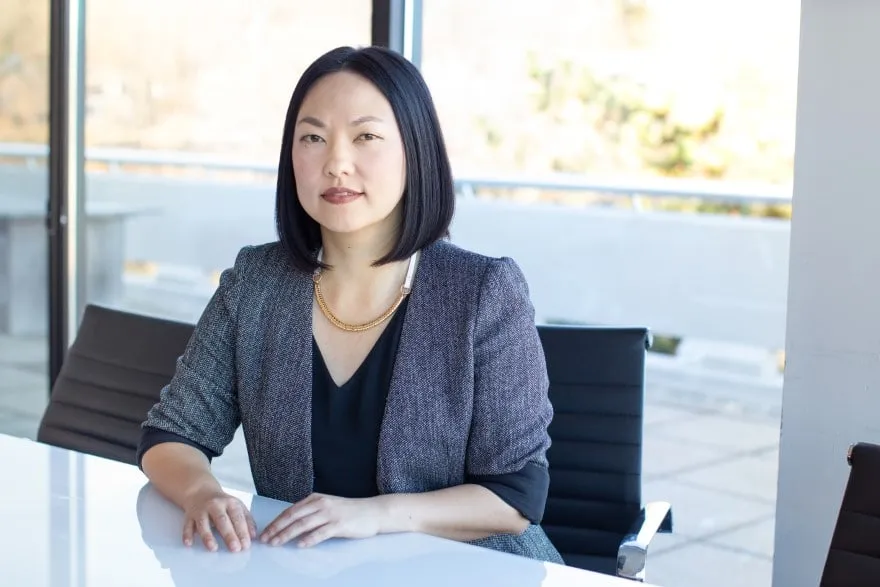 All told, it's been an enlightening experience for Park, who describes a "vacuum" when it comes to resources for high-level female executives.
"In addition to building relationships," she says, "it's having frank conversations with women about very specific personal problem-solving."
And she hopes that all professionals can find such groups that foster them personally and professionally.
"Regularly discussing challenges can help so much in your career path, because it invites different perspectives and makes you pay attention to your career," she says. "And knowing that someone else is going through the same thing, that you're not alone—can be empowering."
Showcase your feature on your website with a custom "As Featured in Vanguard" badge that links directly to your article!
Copy and paste this script into your page coding (ideally right before the closing