Trisha Cole – Medtelligent
Opening up the lines
In late 2017, just as health care tech company Medtelligent was preparing to implement a new sales model—one that emphasized cold calling potential customers, most of them in the assisted living space—Trisha Cole launched a crusade.
Well, in a manner of speaking.
Convinced such an approach would hinder the company in the long run, Cole began laying the groundwork for a customer-centric alternative; one that better leveraged Medtelligent's existing values.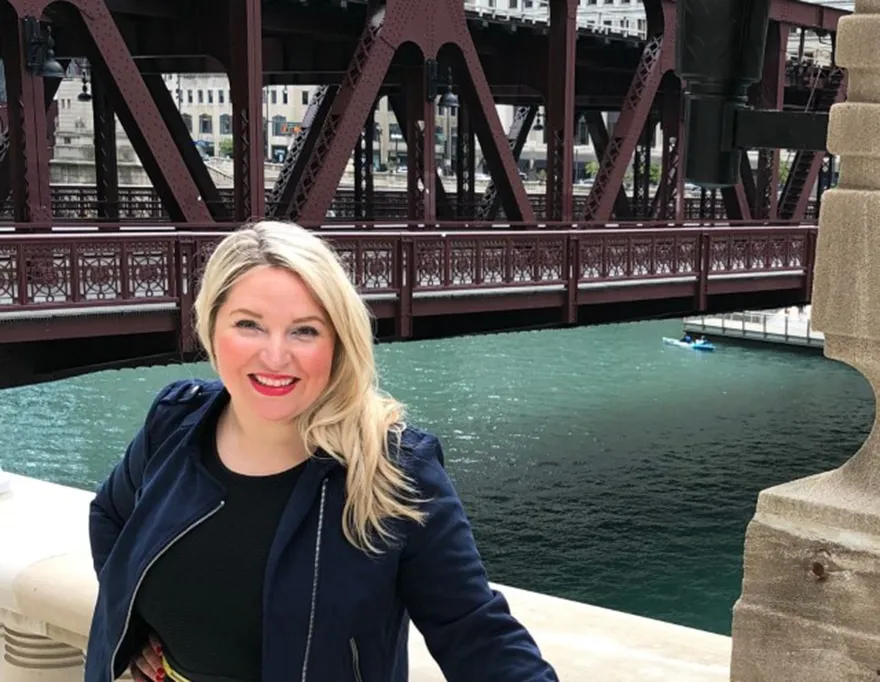 "Cold calling didn't reflect who we were as a company, and it certainly didn't reflect the experience clients have during onboarding," explains Cole, the company's chief operating officer and general counsel. "When you're pushing a solution, you're not really helping solve the problem."
In the end, Cole's idea won out. Rather than pestering potential clients to buy its acclaimed ALIS software—used by assisted living communities to manage everything from electronic medical records to accounts receivable—the company would focus instead on providing an exceptional client experience. That, in turn, would create more referrals.
On the front lines
Cole's efforts went much deeper than C-suite strategy sessions, however.
"I literally just picked up the phone and started taking support line calls," Cole recalls with a laugh. "At first, our CEO John Shafaee thought I had lost my mind. But I convinced him that I needed to know what was happening on the front lines."
The goal, she says, was to get a better sense of the customers' pain points: from the simple (like how to login to the system) to navigating the platform's many features and functions, such as how to build robust and accurate resident assessments.
At the same time, Cole crusaded internally to synchronize Medtelligent's sales and onboarding departments to ensure that the company's focus shifted to retaining clients and gaining more referrals, specifically through better customer service and high-touch onboarding process consultation.
"I think coming from outside the sales and onboarding sides allowed me to look at things in a different way," Cole reflects. "My background as a complex commercial litigator forced me to learn how to quickly become an expert in specific topics to prevail during the litigation process. The same method actually also applies to scaling departments, so that's what I tried to do: gather the most critical facts so we could grow rapidly the right way."
The results have been nothing short of transformational: Within a year of adopting the protocol, the company's sales rose by 60 percent, thanks to a clear and simple marketing message—as well as a significant increase in client referrals.
Faster and better
Not that Cole is resting on her laurels. Over the past two years, she's redoubled efforts to improve the company's client onboarding process. Getting a customer acclimated to ALIS can take more than a year of weekly phone tutorials—owing, Cole says, to the complications of state regulations and the platform's significant depth of functionality.
"It's a little like getting salmon to swim upstream," Cole explains. "Most people in the assisted-living industry don't have technical experience working with a tool like ALIS. So we're trying to make the process high touch and thorough."
Working across departments, Cole created a more streamlined onboarding process by training a team of consultants to help clients map their current processes to an electronic process in ALIS, all while advocating for features that best serve the needs of both the client and the internal team onboarding and supporting them.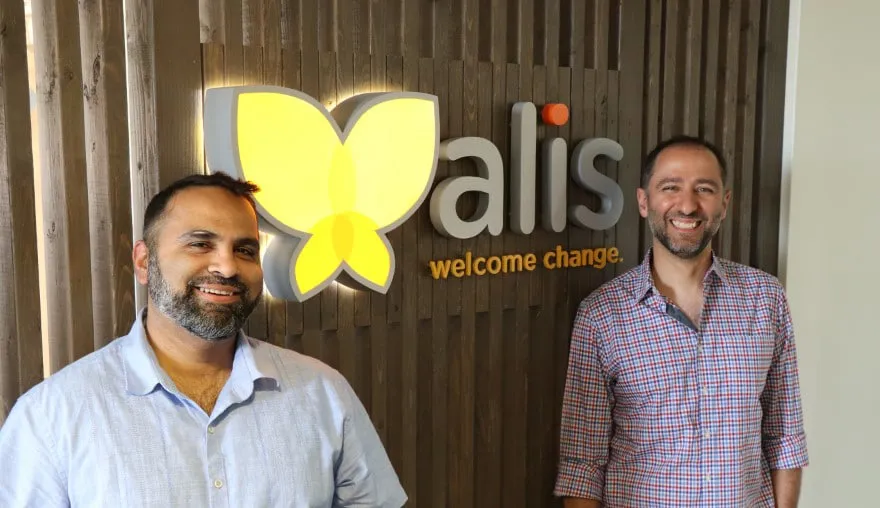 More broadly, by offering top-notch onboarding and customer service, Cole is helping position Medtelligent as the go-to solution in an industry flooded with investor cash, where the buying and selling of properties can create myriad disruptions for staff residents.
"When an entity changes hands, like in a merger or acquisition, we need to be able to quickly acclimate all levels of staff to the platform as quickly as possible—from caregivers to the CFO," Cole says. "So we're trying to be proactive in that regard. It's all about meeting them where they are and investing in their process as if it were our own community, staff and residents."
Eyes on the prize
But while ALIS has proven a boon for Medtelligent's customers—helping them better manage resident health records, assessments and invoicing —safeguarding that data presents a different challenge entirely.
After spending much of her first year working on compliance with the Health Insurance Portability and Accountability Act (better known as HIPAA), Cole has lately been focused on ensuring the company's 15 years of cloud-based data is properly protected.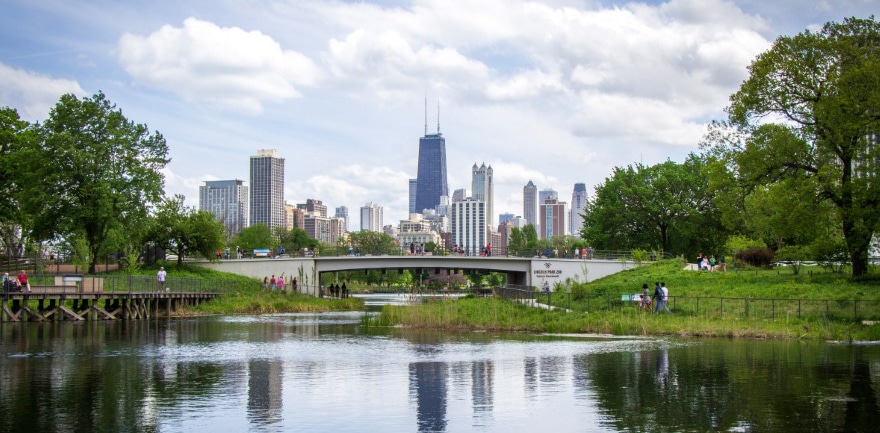 To that end, she has performed internal staff training on data protection, as well as offering clients and business partners legal expertise regarding HIPAA application and best practices with respect to electronic health records in assisted living.
"Dealing with data is a never-ending issue," Cole says. "Luckily, we have an amazing engineering team that constantly strives to pay technical debt as we go and leverage new technologies to ensure optimized application performance, redundancy and security."
You've got a friend
A native of Wichita, Kansas, Cole began her collegiate career at UMass Boston, where she played softball and studied Japanese and Spanish before coming home to earn a degree in international studies from Wichita State University in 2003.
Truth be told, Cole hadn't thought much about going to law school—until a good friend came looking for some help.
"He was taking the LSATs and he didn't want to take them alone, so he asked if I'd do it with him," Cole recalls. "I went along for the ride and ended up giving it a shot. "
After earning her J.D. from the Chicago-Kent College of Law—where she spent a year interning for U.S. Senator Richard Durbin—Cole joined Chicago-based technology firm Synergy Law Group as a complex commercial litigator.
Line by line
In 2013, a former landlord—who'd recently launched a new health care tech company called Medtelligent—approached Cole about reviewing some of the company's contracts.
Later that year, Cole joined the company full time. And while her docket hasn't lacked for high legal hurdles, Cole points to one accomplishment in particular as the highlight of her tenure: Since becoming involved in Medtelligent's internal recruiting process, women now make up over 50 percent of the company's staff.
Still, Cole says none of it will ever compare to the project she's been working on for years: writing poetry for her seven-year-old son, John.
"I wrote a lot of poetry when I was younger, and when he was born, I suddenly had an urge to write again—to have that outlet for the overwhelming amount of love I felt for him," Cole recalls. "So I've been writing short poetry books for him ever since. It's a way for me to memorialize our adventures and communicate life lessons in a fun way that he can keep forever."
Showcase your feature on your website with a custom "As Featured in Vanguard" badge that links directly to your article!
Copy and paste this script into your page coding (ideally right before the closing