Nancy Fox Ardell – Enlivant
A mission-driven legal career
At 9 a.m. on Tuesday, a paralegal in Enlivant's legal department opens the contract email box to find a newly submitted contract. After perusing it, the team member emails the sender to let him know which attorney will review and negotiate the contract.
Later that day, Enlivant's general counsel, Nancy Ardell, hops on the legal department's new SharePoint platform, where the contract—complete with the receipt date, the type of contract and which area of the organization it pertains to—is ready for review.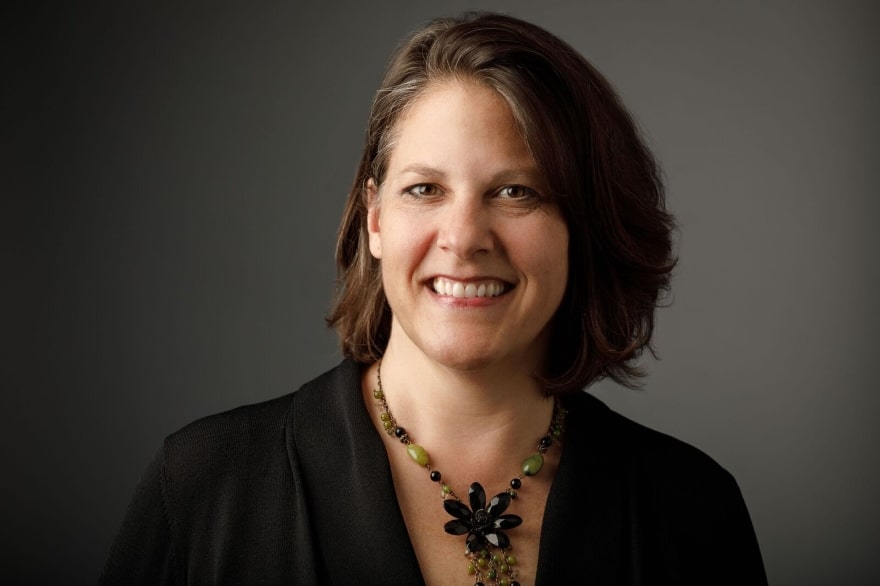 The document is then marked with questions and proposed edits and sent back to the originating department. The system, which Ardell refers to as the LIST (Legal Issues, Services and Transactions), has allowed the department to get organized and increase both transparency and responsiveness.
Eighteen months ago, such a turnaround would've been unheard of.
"My top priority when I arrived at Enlivant was to transform the legal function into a more service-oriented department," recalls Ardell, who joined the Chicago-based assisted-living facilities operator in April of 2018. "It was all about providing more transparency and responsiveness to our internal clients. And that meant creating efficiencies wherever we could."
Sharing is caring
LIST represented the opening salvo of that broader campaign. Featuring things like progress notes, messaging and status indicators, the tool allows Enlivant's legal team to process contracts and other legal requests far more efficiently, ensuring that nothing slips through the cracks.
What's more, the LIST leverages key data points—where the work is originating, turnaround times and the like—to give Ardell deeper insight into how the department is allocating time and resources.
"In less than a year, we've gotten overwhelmingly positive feedback from our internal clients," Ardell says. "They feel like people are really tending to their needs and things are getting done in a timely fashion."
On call
Back end technology isn't the only thing Ardell has revamped, however. She also overhauled several functions within her department: risk-management, licensing, insurance and workers' compensation.
Ardell's most important workers comp initiatives involved the implementation of a 24/7 workplace injury hotline for Enlivant's 7,900 employees (the company currently operates more than 230 assisted living facilities across 26 states).
In the past, employees who were hurt on the job would often wait several weeks before alerting management, resulting in prolonged recovery and time away from work. Since implementing the hotline, where employees can speak directly with a registered nurse to get self-care instructions or a referral to a medical provider, Enlivant has seen a near-100 percent usage rate among injured workers.
According to Ardell, employees appreciate the new resource—and the fact that the company cares about their safety and well-being.
"When someone gets injured on the job, employees tend to think that they should just power through—that it's no big deal," Ardell explains. "We wanted to provide support, show that we care and that we want them healthy so that they can continue to care for our senior living residents."
Safety first, second and last
According to Ardell, the measure is part of an effort to develop a safety culture throughout the company—for both residents and employees. The goal, she says, is to empower people at all levels to speak up when they see anything that poses a risk.
To that end, Ardell launched a new employee outreach campaign to encourage more communication on matters relating to safety. Focusing on a new topic each quarter—fall management, medication management, employee safety and so on—the initiative has been a boon not just to safety, but the company's recruiting efforts as well.
"We're not only empowering employees to speak up; we're also teaching leadership to be more receptive to those comments and observations," Ardell explains. "We want people to be proud of the work they do, and that includes striving for the highest standards."
Indeed, that twin emphasis on safety and transparency has been a theme throughout Ardell's career in the health care sector. The roots of that career, however, are far more complex—and run a whole lot deeper.
Following footsteps
It wasn't the most straightforward journey, but for Ardell, the path to becoming an in-house counsel was always well lit. For that, she can thank her mom, who decided to pursue her J.D. when Ardell was a senior in high school (the former would go on to serve 18 years as a Chicago judge).
"I remember after graduation, when we were both living in the city, my mom and I would get together for dinner, and she was always so enthusiastic about her work," Ardell recalls. "That really inspired me: the idea that if there's something out there that interests you—pursue it."
After earning a degree in economics with a French minor from DePauw University in 1989, Ardell began her career as a commercial loan officer for LaSalle National Bank/ABN AMRO Bank in Chicago.
Increasingly intrigued by the legal side of the business, in 1992 she enrolled at the Chicago-Kent College of Law. J.D. in hand, Ardell returned to her old employer, this time as an attorney (and the first ever hired right out of law school)—an opportunity Ardell credits to her deep understanding of banking and commercial lending.
In 1999, she made the jump to accounting giant Arthur Andersen, where she served as corporate counsel until 2002, when the firm's involvement in the Enron scandal forced it to shut its doors, resulting in the termination of 7,000 employees—Ardell included.
Step by step
When a friend encouraged her to apply for the associate general counsel position at the Rehabilitation Institute of Chicago (RIC)—now known as the Shirley Ryan Ability Lab, long ranked as the best physical rehabilitation hospital in the country—Ardell jumped at the chance, and never looked back.
"What I loved immediately about the health care space was the mission-driven nature of it," Ardell says. "That made the transition so much easier."
At RIC, Ardell's corporate legal experience proved an immediate asset. But it was the subsequent expertise—health care, intellectual property, marketing, compliance, corporate training—that would serve as the foundation for her new career path.
In 2012, Ardell was hired as managing counsel for Cadence Health. In addition to a truncated commute (Cadence's offices were just six miles from her house), the position allowed Ardell to further broaden her health care experience to include acute care hospitals, cancer centers, proton beam therapy, and the construction of the first Ronald McDonald House not affiliated with an academic medical center.
She also helped implement MediTract, the company's first contract management system.
When Cadence Health was acquired by Northwestern Memorial HealthCare in 2015, Ardell served as senior associate general counsel, again welcoming the opportunity to expand her health care experience to include a nationally recognized academic medical center at the heart of what is now a 10-hospital system.
Then, in 2018, came the opportunity she'd been waiting for: a chance to serve as the general counsel for a mission-driven company in the health care space.
Now, with a docket that includes everything from contracts and compliance to fostering the company's diversity and inclusion efforts, Ardell says her latest role is one where her legal experience isn't the only torch she's trying to hold.
"I made a conscious decision early in my career to always treat people with respect and kindness and give people every opportunity I can," Ardell says. "I'm a collaborative person by nature, and it's a quality that will figure prominently in any role I have."
Showcase your feature on your website with a custom "As Featured in Vanguard" badge that links directly to your article!
Copy and paste this script into your page coding (ideally right before the closing