Troy Grabow – PAX Labs Inc.
'High' tech used in cannabis vaping requires IP expertise
It's a skill that's not dependent on age or location. In fact, you don't need to be a Hippie living near Haight-Ashbury to know how to enjoy cannabis.
In a time-honored tradition, members of the counterculture from Woodstock to Kingston have developed different ways to consume marijuana over the years. But with legalization the world of weed is changing rapidly.
Cannabis consumers today—whether engaging in recreational or medical use—are going high-tech more than ever. To avoid the downsides of combustion—the contents of that familiar cloud of smoke you get from a joint—they're turning to discreet devices that employ heat-not-burn technology. Closed systems today allow users to adjust temperature control, view product origins, review cannabinoid content, access lab test results and even manage dosage.
At the intersection of law and cannabis tech is Troy Grabow, a seasoned intellectual property lawyer serving as associate general counsel of IP and product at San Francisco's PAX Labs. Founded in 2017, it makes cannabis vaporizers for loose-leaf flower and oil concentrates.
"PAX is first-and-foremost a technology company," Grabow says. "It's exciting to work in an emerging space like cannabis."
Home grown
Before being hired, Grabow had been happily living in Santa Monica since 2015. Working as general counsel and vice president of IP at Cabeau—a consumer travel product company—he remembers hearing about an unusual job opportunity in Northern California from a friend who had been providing consulting services to PAX. As PAX's business expanded, it needed full-time IP advice. Grabow would fill the growing company's needs.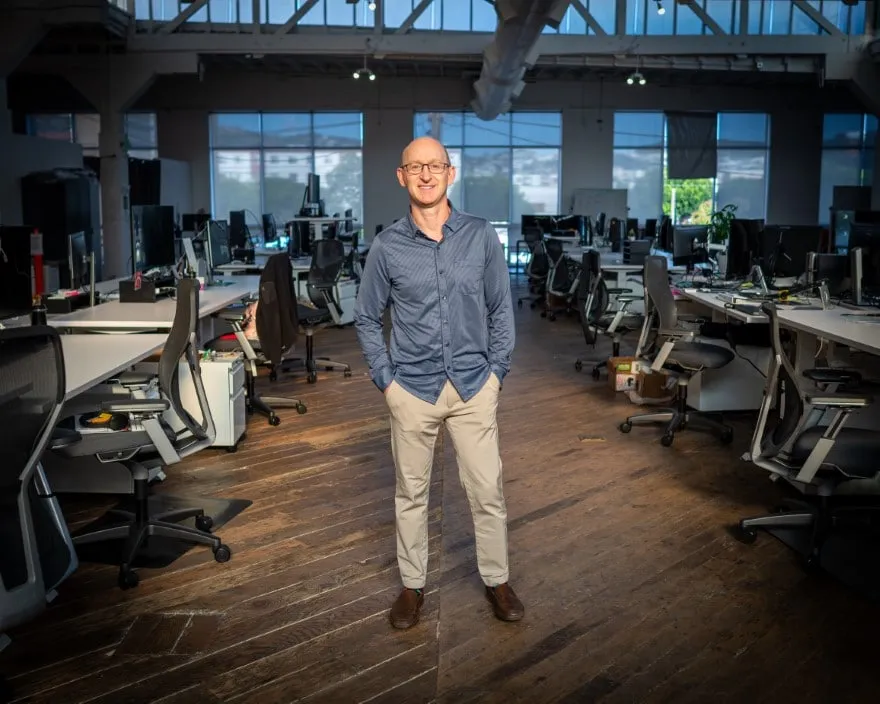 Though there's no federal regulation for PAX's products, states and localities have standards; and what's on the books today may be different tomorrow. Meanwhile, knockoff artists may put unsafe products on the market, and that's where Grabow comes in, to offer protections in a challenging and changing legal landscape.
"It sounded interesting, it was an exciting industry, and they needed an experienced IP attorney," says Grabow, who was hired in 2018.
Shedding stereotypes
Moving to the Bay Area, Grabow walked into a city much different than those iconic images of Golden Gate Park during the Summer of Love. Today's cannabis vaping market is more discreet—and heavily-regulated.
"Part of the company's mission is to establish cannabis as a force for good, shedding the negative and outdated stereotypes and stigmas surrounding the plant, by providing a safe, sophisticated and modern product," he says.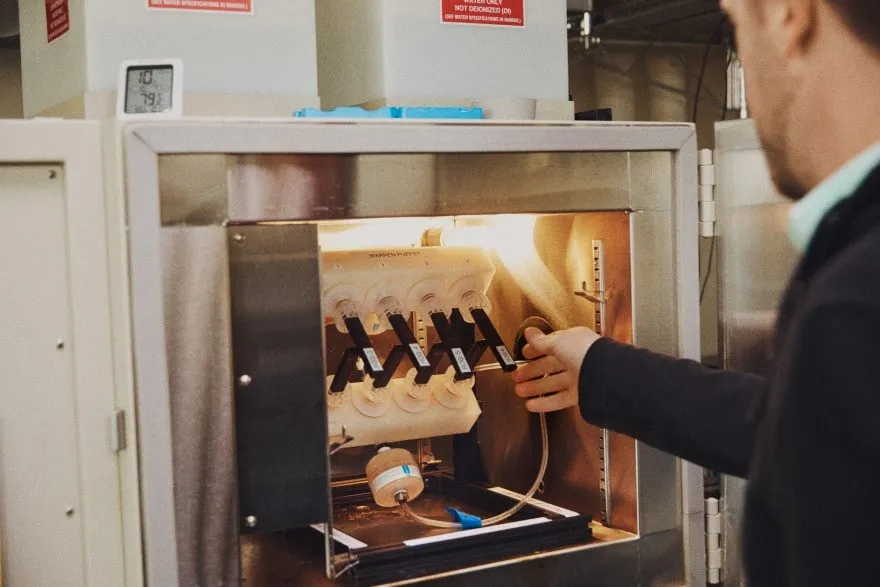 To meet demand, PAX developed its PAX and ERA collections, which offer a "cleaner" delivery than traditional methods with no combustion and with fine-tuned temperature controls. The electronic units heat up cannabis in a range of forms. Temperature-controlled settings even store details like a user's desired temperature and THC dosages.
The latest advancements connect the units to an Android app with cutting-edge features. A user can view the chemical makeup of products—even tracking preferred strains and chemical profiles, highlighting levels of cannabinoids and terpenes (which give flavor).
Cannabis collaboration
PAX requires customers to be 21 to buy its products. To buy any form of cannabis (where legal), under state laws, a person must visit a licensed dispensary with two forms of identification and get registered in a database.
PAX works with licensed brand partners in states where cannabis is legalized, providing regulatory and compliance guidance to ensure product safety. In return, those sources co-brand with PAX.
Each partner must be compliant with state regulations, providing certificates of analysis for the cannabis oils they put in the PAX product. Ingredient information is flashed right on the pod and can be immediately displayed on a customer's phone with the PAX Android app.
"Our team works relentlessly to put the most advanced and compliant products on the market," Grabow says.
On the move
After succeeding academically and within sports in high school—including as captain of the wrestling and tennis teams—Grabow says he was primed for more opportunity.
After earning his mechanical engineering degree at Union College in 1993, he remembers the excitement of leaving upstate New York to explore new territory in a big city. Driving to Washington, D.C., in 1994, he started a new job at the U.S. Patent and Trademark Office.
Soon thereafter, he attended George Washington University Law School at night, working by day at the USPTO and then at Finnegan, Henderson, Farabow, Garrett & Dunner. Immediately after graduating with a J.D. with high honors in 2000, he took a law clerk position at the U.S. Court of Appeals for the Federal Circuit.
"I was living the dream," he says.
Returning to Finnegan after his clerkship, he made partner in 2008, with a focus on patent litigation and counseling, prior to his move west in 2015. "Working in-house has been an absolute blast," he says, noting his specialty in resolving difficult issues via compromise and bringing people together with straight talk.
Peaceful transition
Once hired at PAX, he got to work setting up an IP department that protects PAX's innovative technology from cheap knockoffs and unsafe counterfeits, rigorously taking enforcement action throughout the world.
"We do whatever we need to do to ensure our products are protected," Grabow says. "We haven't hesitated to direct raids and seizures of counterfeit manufacturers and put those involved in jail."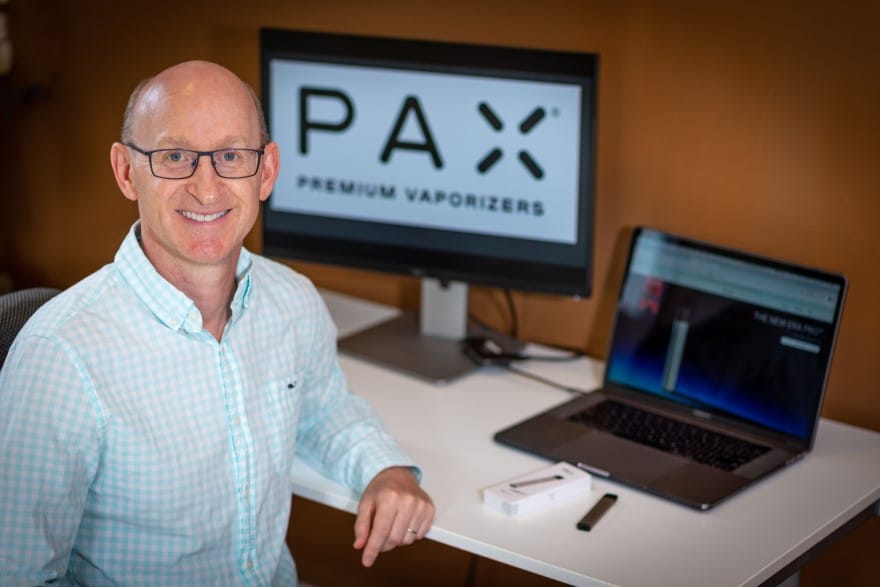 Pax has a talented team, he says, with technical and product people from top tech companies. Sitting in on R&D meetings, Grabow likes collaborating on topics ranging from thermodynamics, chemistry, electronics and software. Through each stage, he makes the appropriate IP filings to protect every step of its innovations.
"My work here is exciting," says Grabow. "I have 20 interesting projects going at any time, working with great people and the days that fly by are fun and action packed."
Showcase your feature on your website with a custom "As Featured in Vanguard" badge that links directly to your article!
Copy and paste this script into your page coding (ideally right before the closing