Vanessa Candido – Schaeffler
From humble beginnings to an international legal department
Vanessa Candido comes from humble roots, the first in her family to obtain a university degree and the first to become a lawyer. Her grandparents and most of her uncles are hardworking farmers. Her father is a mechanic, and her mother handles the home as a housewife.
"I'm proud of my roots. My parents taught me principles that I still apply: honesty, courage, resilience and perseverance," she says.
Those principles are what attracted her to a career in law—that, and movies like "To Kill a Mockingbird." However, growing up in the relatively small and somewhat rural city of Santa Isabel—about 45 minutes from one of Brazil's largest airports—Candido had her sights on a more international career.
"I've always dreamed big," she says. "I wanted to work in house, managing a legal department for an international company."
An in-house counsel can keep a company healthy and compliant, which creates more jobs and helps inject more money into the economy, she explains.
In 2016, she got a chance to make her dream a reality working with Schaeffler. The manufacturer of rolling element bearings for automotive, aerospace and industrial—think electric motors—employs over 83,000 people globally.
Heart required
Hired as legal counsel, Candido was promoted after less than a year to head of legal for Schaeffler's South American legal department.
"I'd worked with interns on an individual and short-term basis, so suddenly being in charge of a team was a new challenge," she says. "I was excited, though, and I went for it."
As she grows her legal team, Candido says she prefers to hire based on soft skills. She'll choose someone with passion, drive and energy without extensive experience rather than an experienced candidate who has low energy, lacks social skills and whom she can't trust to complete several tasks in a short amount of time.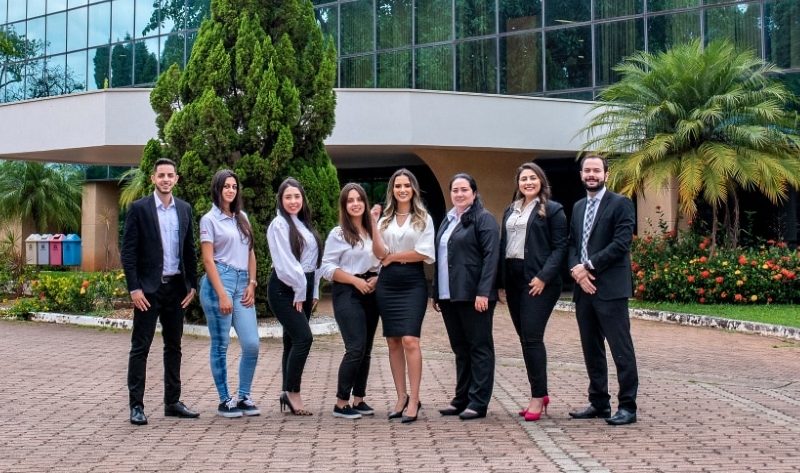 "In 2017, I put together a strong team of seven—some new, some existing," she says. "We all had the drive to immediately start helping the company reduce cases."
Around the same time, she started working with Schaeffler's financial, purchasing and human resource departments to create a procedure for checking supplier certificates. This has been especially important because the manufacturer, which recently started expanding into electric mobility and reducing carbon dioxide emissions, needs materials on time, without damage and without paying fines.
In one instance, a supplier going bankrupt led to nearly half a million dollars in labor cases, Candido says. She and Schaeffler then made it protocol to check certificates monthly, with her team leading the project and drafting the model. The purchasing department is now implementing it.
"It's an important project that's ongoing," Candido told Vanguard in April. "We continually add new pieces and are implementing it phase by phase."
Less is more
Schaeffler also works with outside counsel, although it recently had to change its approach. Candido and her team discovered that some of the firms were overwhelmed and that cases weren't moving forward despite being ready to be closed.
In early 2018, Candido began searching for a solution with the company's expert in labor laws, who was also a part of her team. After researching several firms' standard operating procedures, charges and time to complete cases, the two chose a new law firm, leading to a 45 percent reduction in fees and the closing of around 100 cases. By the end of the year, the new law firm took over everything from the previous ones.
She and her team also created a settlement template for the new law firm. This formula-checklist allows in-house and outside counsel to categorize cases by which ones are candidates for potential settlements.
"I am so proud of what my team accomplished in such a short time," she says. "The switch to the new law firm and our template saved the company 41 percent in labor payments by 2021."
She says the settlement template has also saved time. She and her team reduced labor litigation cases by 10 percent in the first year, which ran from the end of 2019 to the end of 2020. In the second year, they reduced litigation by an additional 8 percent.
"Settlements aren't easy, as you have to appease the other party, but I'm proud of what we accomplished for Schaeffler in such a short time," she says.
Candies and courtrooms
From a very young age, Candido was focused on justice and equality. When she was five, for instance, her kindergarten teacher allowed another student to bring candy and toys to school. The student would show these off, knowing the other students couldn't afford them.
Feeling this was unjust, Candido took the goods and threw them away, earning her a spanking from her mother but also strengthening her resolve for justice.
After she completed high school, Candido obtained her bachelor of law from Centro Universitário Braz Cubas. She says this was her first step towards becoming a role model for women in South America and encouraging them to aspire to and step into leadership and executive positions.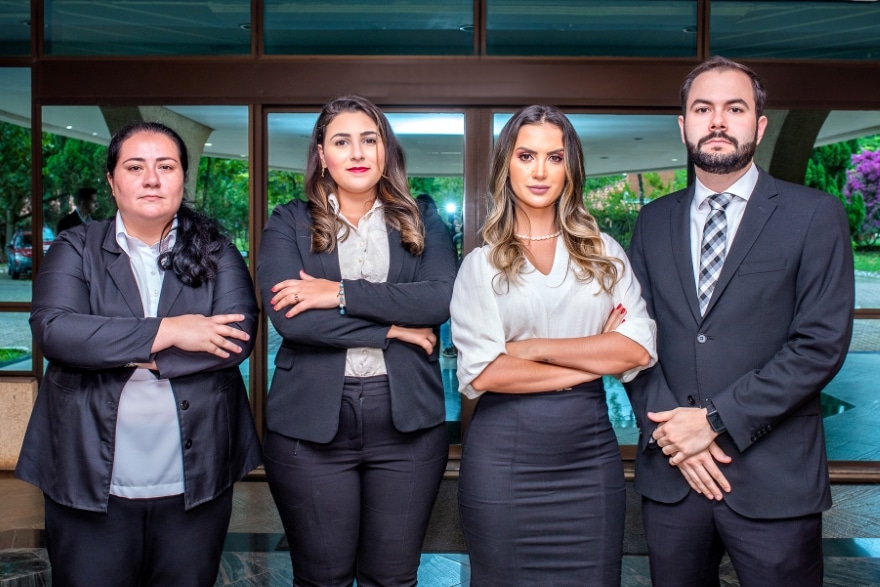 While working in Brazil as a senior counsel for a large American agriculture and machinery company, Candido continued her studies, obtaining her legal master's degree in contract law from the private college, INSPER, in São Paulo, Brazil, in 2015.
Even after her latest promotion in February to senior general legal counsel, she continues expanding her expertise and network.
"Women can succeed as executives in any industry, even male-dominated fields like heading the legal department for an automotive company," Candido says. "Background and history are factors, certainly, but they can be overcome through passion and dedication."
View this feature in the Vanguard Spring IV 2022 Edition here.
Showcase your feature on your website with a custom "As Featured in Vanguard" badge that links directly to your article!
Copy and paste this script into your page coding (ideally right before the closing