Viktoriya M. Shpigelman – W. R. Grace & Co.
Coming to America and making the most of it
There's something about the rule of law for which Viktoriya M. Shpigelman might have extra appreciation having come from a country where it didn't always exist. It's also a country where matters have only grown worse.
For she was just 8 years old in 1991 when her family fled Ukraine, then part of the fragmenting Soviet Union. The family having relatives in Maryland, they settled in Baltimore where their inquisitive daughter seemed to acclimate more quickly than most youngsters in that situation.
"My adjustment was probably the easiest because of my young age," Shpigelman says. "I was able to pick up English quickly in school and saw how different life was here."
Those differences included the First Amendment's freedom of speech and freedom to worship as one pleased—just a couple of the freedoms that weren't possible in Shpigelman's homeland. At a young age it stimulated her desire to learn all she could about the U.S. political and legal systems and the opportunities to participate.
That she's been doing since May 2019 as assistant general counsel with oversight over litigation and bankruptcy at W. R. Grace & Co., the global leader in specialty chemicals and materials company. But her thoughts are never far from her native country where she has extended family.
"It was devastating from a personal standpoint to wake up to news of the invasion and to continue waking up every day to the ongoing war on Ukrainian soil," Shpigelman says.
All eyes on Ukraine
Her employer is also affected by the crisis and must keep abreast of sanctions placed on Russia and Belarus by the United States and European Union.
"We have had to quickly navigate and make decisions in almost real time in our response to very fluid situations," Shpigelman tells Vanguard in June from Grace's legal headquarters in Columbia, Maryland. "We've had to determine how to communicate with our customers around the globe in order to make clear what positions we must take in this turbulent time."
Her role in that matter augments her regular responsibilities on the litigation and bankruptcy fronts. While she can't get too specific about either matter, Shpigelman counsels Grace's partners on the nuts and bolts on litigation and the misperception that it's the most efficient way to resolve an issue.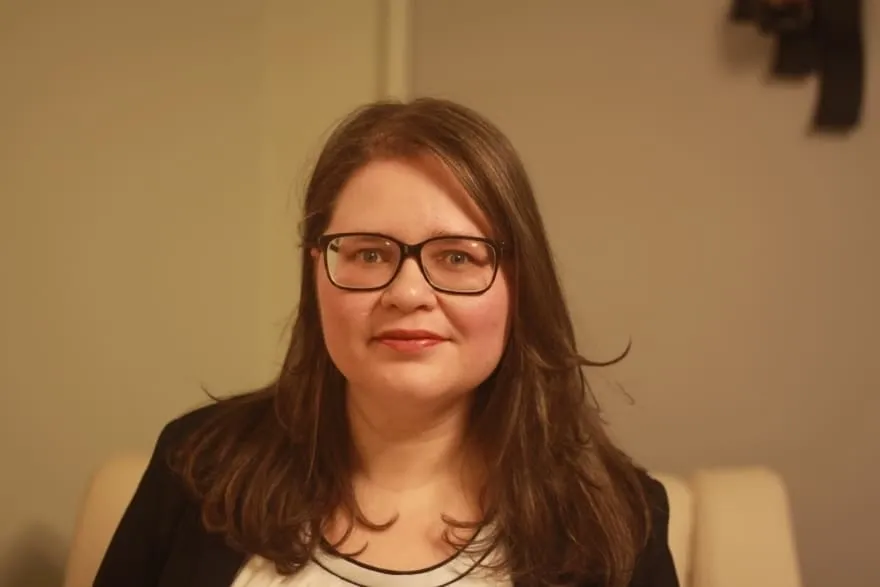 "I like focusing on preventing litigation or, if that's not possible, resolving any issues before both parties spend millions of dollars and incalculable numbers of hours," Shpigelman says. "Effective litigation management means Grace can be free to conduct business, including its movement toward an environmental and sustainability focus."
Shpigelman also had a hand in streamlining the process, something she says was made necessary by COVID-19's effect on Grace.
"Usually we'd have service providers come in person for discussions but now we do almost everything virtually," she says. "It gave us a better vehicle for streamlining our services. Instead of having to call multiple law firms when an issue arises, we now have a straight path forward with a specific service provider."
She means business
She's also had a responsibility on the business and commercial sides, coming to Grace as it was going from public company to one absorbed by another multinational, Standard Industries, for $4.6 billion, or $70 a share, in September 2021. Shpigelman says she was able to leverage experience from her 11 years doing litigation and transactional law as a Venable associate.
"Going in-house gives me the opportunity to help my internal clients navigate the legal world and prevent issues from escalating," she says. "Somethings you just can't prevent, but at least I'm in a position where I can work internally and see issues early on."
And, she says, to see the long-term consequences of her counsel and weigh in on projects from conception to fruition. International and transactional law being her primary interests, she immerses in both at Grace. Being fluent in Russian and having some proficiency in Ukrainian should only open more possibilities for her. Though at a much younger age she was equally drawn to computer science and law.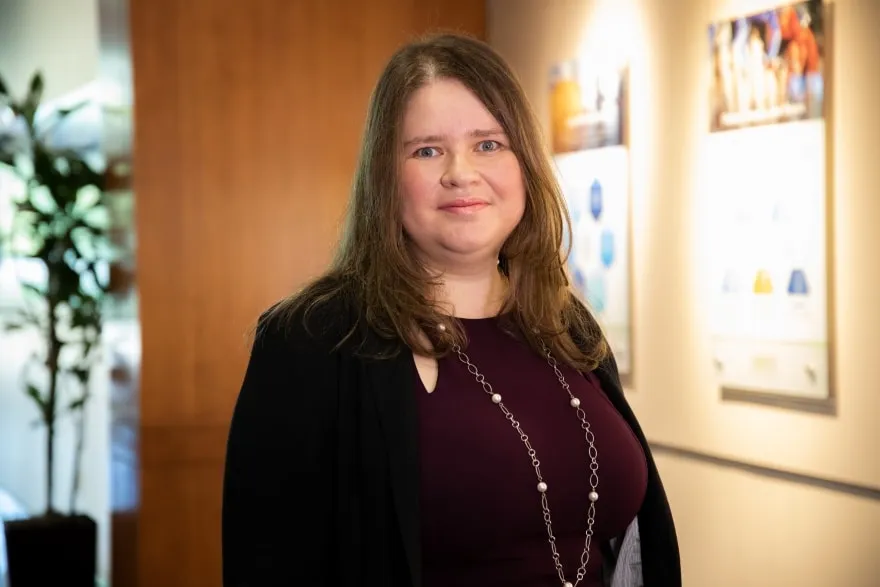 "Computer science is mathematical and technical in nature," Shpigelman says. "It's right or wrong whereas the law rarely is so defined. In law there's so much opportunity for arguments and different perspectives."
Following her first year at the University of Maryland Baltimore County, Shpigelman switched her major from computer science to political science. Upon graduating in 2005 she entered the University of Maryland Francis King Carey School of Law. Having served as a summer associate at Venable's Washington, D.C., office in 2007, she was welcomed back as an associate following her graduation one year later.
Now well-established, she's looking for opportunities to aid community causes. She's lent her legal counsel to the House of Ruth in representing victims of domestic abuse pro bono at protective order hearings. She's done the same through HIAS, a Jewish-American nonprofit that provides humanitarian aid and assistance to refugees.
That cause always hits close to home, Shpigelman recalling how her family were refugees over three decades ago. Having connections in the Baltimore area helped their cause, though others aren't so fortunate. Now her professional and personal life is most fulfilling—Shpigelman married to a Ukrainian man and they being parents to a 10-year-old boy and 7-year-old girl.
"My parents' primary reason for coming to America was to give their children a better life," she says. "They sacrificed by leaving everything behind in their homeland and sacrificed here in America. Because of their selflessness, I can consider myself as much of an American as anybody else."
View this feature in the Vanguard Fall I 2022 Edition here.
Showcase your feature on your website with a custom "As Featured in Vanguard" badge that links directly to your article!
Copy and paste this script into your page coding (ideally right before the closing