Cristina Hendrick Stroh – JCPenney
At JCPenney, optimism's back in store
In 1973, JCPenney was operating more than 2,000 locations throughout the U.S. Its catalogs—often novel-length and featuring thousands of products from furniture to formalwear—were a fixture on many a living-room coffee table. Since its founding in 1902, the department store giant had become a bona fide icon of American commerce.
But in 1974, a massive recession forced the company to close many of its stores. Despite the setback, it found ways to evolve, scrapping its appliance departments to focus more on clothing and accessories.
Today, the retail staple is facing a new set of challenges: the continued rise of ecommerce, a once-in-a-century pandemic and an economy once again on the brink.
Ask Cristina Hendrick Stroh, however, and she'll say, like so many times before, the challenges confronting the company today are merely a prelude to a new phase of growth.
"Yes, it's been kind of roller coaster ride," the assistant general counsel tells Vanguard in June from her office in Plano, Texas. "There's been changes in leadership, the economy overall, the pandemic, the business environment's shift from brick and mortar to online shopping and more. But we're ready to embrace the future."
New beginnings
When Stroh joined JCPenney in September 2007 as the senior attorney of real estate, the company was opening nearly 50 new stores each year.
Soon afterward, however, came the explosion in online commerce that led to many shopping malls opting to repurpose long-time anchor store boxes (JCPenney among them). The COVID-19 pandemic adding to the retail industry's woes, JCPenney filed for financial reorganization under the federal bankruptcy code's Chapter 11 in 2020.
Under the new ownership of mall operators Brookfield Asset Management and Simon Property Group since December 2020, JCPenney has adjusted to a new model—one that Stroh fortifies with her mix of legal, real estate and financial aptitude.
Store closures having ceased, sales rising vis-a-vis a new marketing campaign and around 5,000 job openings nationwide posted on the company website, Stroh says the roller coaster ride is once again looking up.
"Our ownership is a group of people who know how to win," she says. "They're taking a careful, measured approach to all we're doing. We're definitely on the path to growth."
A winning team
With the company now operating under a master lease of several stores for a term of 20 years (plus five options of five years each), growth is imperative.
Still, Stroh says JCPenney is well prepared to deliver. Like most big-time retailers, it no longer needs as much square footage in its stores or excess acreage in its parking lots. As Stroh works with her clients to review the chain's portfolio of stores, distribution facilities and office spaces, she's finding ways to monetize excess assets through leases and sales.
Earlier this year, she helped close a deal for a restaurant to develop a portion of JCPenney's parking field at the Parkdale Mall in Beaumont, Texas, and another for a retailer to occupy excess space at a store in Washington, Missouri. Her team is currently working on a ground lease for a fast-food restaurant outside a Florida store, among other projects.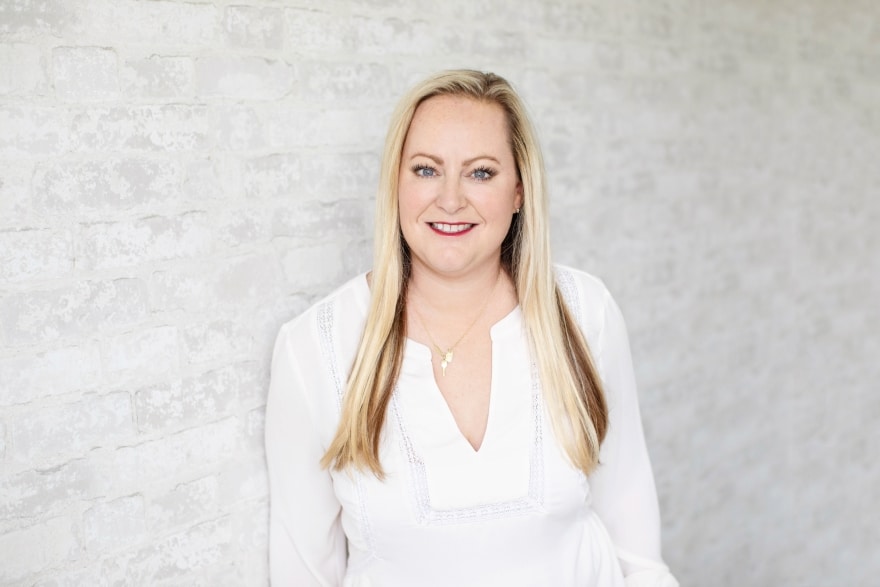 Ever a believer in a boots-on-the-ground approach, Stroh visits as many of the sites as possible. She figures the more she knows, the more favorable arrangement she can fashion for her employer. There's a particular satisfaction, she says, about seeing a distressed or underutilized property return to productive use—all while being mindful of the fine print.
"We're making sure that the way we're structuring our deals is compliant with our credit facility and minimizing our tax liability," she says. "We've got to structure things in the way that best suits the company."
Paper chase lessened
Efficiency certainly suits the company, and that was among the areas Stroh was tasked with addressing after being promoted to her current role in April 2021.
Real estate transactions require ink signatures and notary stamps for recordkeeping, but Stroh has streamlined other parts of the process through digital signatures and notaries when possible. She says this has been a big help during the pandemic with her and many of her colleagues working remotely or hybrid.
The worst of COVID-19 hopefully over, more employees are moving back to JCPenney's Plano headquarters, with Stroh seeing that as another sign of corporate revival. Workers vacated the building during the reorganization, but the company has since signed a lease for a smaller portion of what's known as the Campus at Legacy West.
After graduating from the University of Houston Law Center in 2003, Stroh spent over five years as an associate with Schlanger, Silver, Barg & Paine. In one deal, she represented a landlord whose tenant was JCPenney. Six months later, the retailer sought her to fill an in-house position. Stroh initially declined but when JCPenney called again six months later, she accepted its offer to be senior attorney of real estate.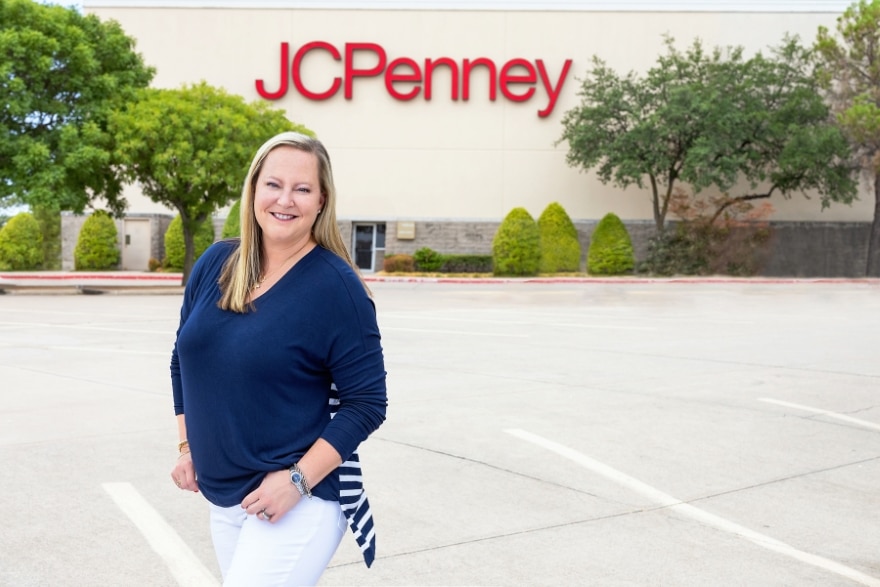 She attributes her success with the company over the past 15 years to her collaborative rather than combative approach to sealing deals. It's a topic she tackled in an essay entitled, "Relationships and Results," which was published in the online publication Above the Law in June 2019. As a working mother, Stroh says nurturing relationships is important in challenging conscious and unconscious biases.
She doesn't necessarily feel she's an exception, as many women capably balance professional and personal lives. At any rate, she emphasizes that learning to delegate when necessary, and being on good terms with colleagues and customers, goes a long way towards earning others' trust.
Home life is good too—Stroh and her husband live in the Dallas-Fort Worth suburb of Prosper with their two children and dogs. Challenging and detail-intense as the job can be, she says JCPenney allows a work-life balance that's among her reasons for staying.
"Even though it's been a roller coaster, it's been a great company to work for," she says. "I just love seeing a project from the ground up. Going in-house here was the best move of my career."
View this feature in the Vanguard Fall I 2022 Edition here.
Showcase your feature on your website with a custom "As Featured in Vanguard" badge that links directly to your article!
Copy and paste this script into your page coding (ideally right before the closing