Alexandra Kleiman – The Alinea Group
Being a foodie amidst COVID? Yes, still possible
Scrumptious truffle ravioli served on a spoon and meant to be eaten in one bite. Cold fish stew boiling over with dry ice vapor. Rabbit, honeycomb morel fungi, leafy sorrel and fiddleheads arranged on glass rectangles atop redwood pieces to make it seem as if you're foraging a whimsical forest.
And a Jackson Pollock-esque dessert, whose ingredients are dripped, splattered and flung across the table; or perhaps an edible helium balloon made with dehydrated apples, malic acid and sugar—complete with a pin for popping.
Has your curiosity been piqued, and your taste buds completely awakened?
That's the aim of The Alinea Group of restaurants. Founded in 2015, the Group—whose flagship restaurant is the eponymous Alinea—has established itself as an innovator in modernist cuisine.
"It is experimental, theatrical, delicious, artistic and awe-inspiring," says Alexandra Kleiman, who describes the "privilege" of eating at Alinea not long after the Michelin 3-star restaurant opened in 2005. "I hadn't seen food be any of those things. It blew my mind."
Now, the fervent foodie, food entrepreneur, artist and student of law and history serves as the restaurant group's general counsel, as well as the general counsel of reservation platform Tock. Joining in July 2020, she is helping expand the separate, but in some ways overlapping, entities.
"The Alinea Group is a collection of brilliant, big thinkers who are pushing boundaries and have elevated food to an art form," says Kleiman. "Helping to enable the team do what they're great at is a lot of fun."
A fresh take on takeout
Founded by former derivatives trader Nick Kokonas and renowned chef Grant Achatz, The Alinea Group owns the multiple award-winning Alinea; the more casual eatery Roister; Next, a restaurant that rotates through nuanced themes every four months, honoring such culinary time capsules as ancient Rome and Paris in 1906; and the cocktail lounge, The Aviary. The group also operates The St. Clair Supper Club and Alinea in Residence.
When COVID-19 forced shutdowns across the dining industry in March, Kleiman says the group knew it had to act quickly.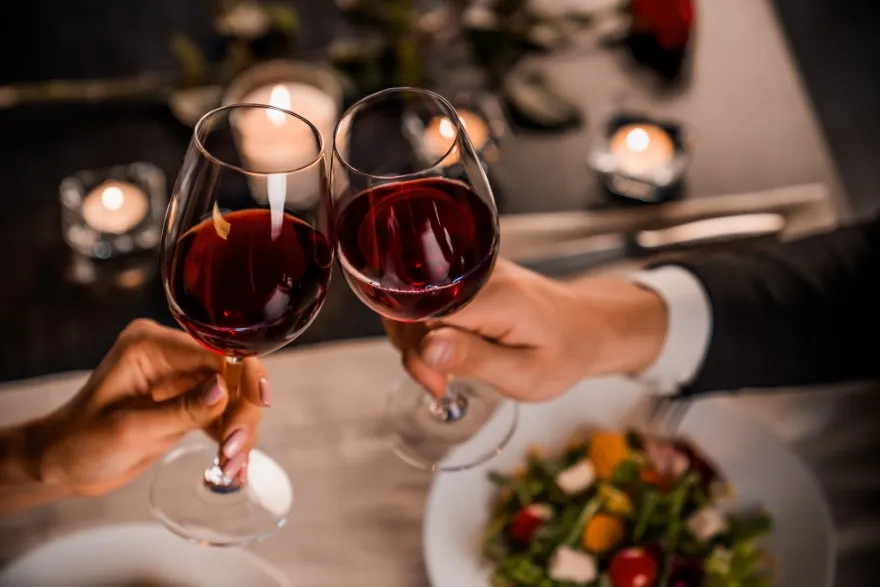 In a matter of days, it launched Alinea To Go, a high-end pickup food service sold through Tock, along with thousands of restaurants that had never done takeout before. The Alinea Group switched their restaurants from Michelin-starred meals to comfort food to go in five days, and a week later were serving over 1,000 people using its service "Tock to Go."
Not surprisingly, restaurants across the globe were looking for solutions, and Tock to Go became immediately available to the rapidly growing roster of Tock's customer base, Kleiman notes. Tock to Go is now in more than 200 cities and 28 countries and includes everything from neighborhood pizza spots long accustomed to delivery, to Michelin star-rated restaurants navigating new territory for their high-end establishments.
All told, Kleiman says, "It has enabled many restaurants to continue to earn revenue in these trying times."
Another example Kleiman shares: The company recently announced a partnership with the city of Chicago to offer its platform free for six months to restaurants and bars in low-income neighborhoods—an effort to help stabilize local businesses.
But increasingly, there's a need for more businesses, beyond just restaurants. For instance, Tock recently partnered with the Museum of Contemporary Art Chicago, and it's contemplating other partnerships with bars, boutique shops, farm stands, wineries—even car dealerships and charities. Cooking classes may be on the menu, too.
"There are many opportunities; any business that is time-slot based, we're able to provide a compelling solution," says Kleiman, adding that the platform serves as an incremental marketing channel. "It's an impactful way to get a different set of eyes on your business."
Tock has doubled the number of restaurants and customers on its platform to more than 6,000, she says. Her focus as legal head at Tock and The Alinea Group is to support this growth by exploring and inking partnerships, negotiating large customer contracts, contributing to strategic planning, and supporting the launch of new products. And with The Alinea Group's locations now offering limited in-restaurant service, it must grapple with the changing health and safety rules and regulations.
"From its inception, Tock's pricing model and options to reduce no-shows have been very innovative," says Kleiman. "Tock is the only reservation system that provides the ability to offer three types of reservations ranging from free, to deposits, to fully prepaid to help reduce no-shows, optimize sales, decrease costs and eliminate food waste."
Now, she adds, others in the reservation space have begun to emulate the Tock model, having realized the perils of free reservations.
Combining passions
A Chicago native, Kleiman was exposed early in life to cuisine. Her late mother was a foodie, and not just in the highbrow sense. She would take her family to upscale restaurants, Kleiman recalls, as well as "hole in the wall" places on the outskirts of the city. And she invested in fresh food and good produce, too, often driving to out-of-the-way grocery stores to procure such ingredients as fresh figs.
Thus, the foodie trait was instilled early on in Kleiman, who initially went on to study art history and social entrepreneurship at NYU's College of Arts and Science. Throughout college she worked at galleries, for a renowned art collective and even curated art shows of fellow students' work. (And she continues to paint—don't ask her to see any of it, though.)
She also served an internship in the White House social secretary's office during Barack Obama's first summer in office—a role that had her interacting with Barack and Michelle Obama helping to organize events such as press briefings and barbecues.
Kleiman has a long-standing interest in technology and innovation, as well. Toward the end of college, she and a classmate launched a food subscription box company, Samplrs. Kleiman did everything from designing and building the company's website to forming the legal entity, sourcing products and negotiating vendor agreements.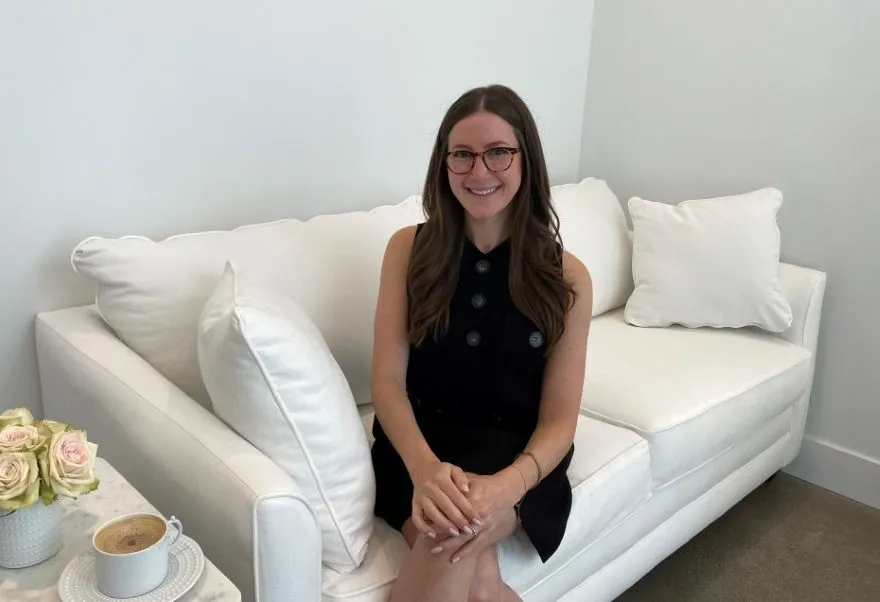 "In addition to giving emerging food labels a platform, I was drawn to the structural aspects of launching and growing a business," she recalls.
After the business was acquired, she set her sights on law. She enrolled in the New York University School of Law—and stuck with it, despite a "notoriously awful" first year of coursework and exams, and the death of her mother, she says.
"My mom was drawn to the intellectual challenges of law," Kleiman says. She had practiced at two top Chicago firms and founded a leading legal placement firm. "Though law school would have you think otherwise, it's often about getting to the right answer in the most efficient manner, which takes creativity. This is something my mother instilled in me. Being a good lawyer isn't about doing the most."
Beyond her professional duties, she serves as an associate board member of Chicago's Good Food Accelerator, a program for food entrepreneurs. She is also a member of the associate board of My Block, My Hood, My City—a community organization dedicated to helping underserved Chicago youth.
While this might seem a circuitous route, Kleiman says it all comes together at The Alinea Group and Tock. And she marvels at that fact.
"I never thought I'd be able to bring together my interests in law, innovation, entrepreneurship, food and art," she says.
And as for her own culinary talents? With a laugh, Kleiman says, "I'm a terrible cook."
Showcase your feature on your website with a custom "As Featured in Vanguard" badge that links directly to your article!
Copy and paste this script into your page coding (ideally right before the closing