Alexandra Kotelon – Delta Dental of Illinois
Building culture through simplicity and collaboration
Most people are familiar with Robert's Rules of Orders. But what about Alex's Rules?
As vice president and general counsel of Delta Dental of Illinois, Alexandra Kotelon is increasing communication, collaboration and engagement with the board of directors. As the company seeks to modernize, she's simplifying board procedures to make them less overwhelming, too.
Kotelon's doing away with aspects of parliamentary procedures to allow for "more diverse, free-flowing conversation." That's a big contrast with past procedures, which included strict protocols for voting and members raising their hands to talk. The hope, Kotelon says, is for serving on the board to feel more accessible.
"I'm so enthusiastic about what I do because my role encompasses so much beyond just legal," Kotelon says. "The company continues to grow in the dental market, and supporting that is rewarding, but what I find most rewarding is helping enhance our culture and focusing on employee and board engagement and growth."
Support system
Based in Naperville, Delta Dental of Illinois is one of 39 member companies of that make up the national Delta Dental system.
As part of the push to update and expand, Kotelon has been working with the board of directors to simplify governance and keep members interested and invested in the work. This has included her working with the National Association of Corporate Directors on modernizing board protocols and standards so they're simpler yet more effective.
In collaboration with the CEO and executive leadership team, Kotelon has simplified and consolidated committees and is providing basic trainings on board subjects, such as risk and finance, so members feel more comfortable discussing them. She also works with the chair of the governance committee to identify potential new board members and provide training for current ones.
Kotelon says the company is proud to have one of the most diverse boards in Illinois, in terms of age, race, gender and professional background. In 2020, the board was one of 10 finalists for an award NACD gives "recognizing exemplary board leadership practices that promote greater diversity and inclusion," she says.
While Kotelon enjoys working with the board, she also collaborates to identify ways to support employees. The company uses an anonymous digital survey tool to send out regular surveys to employees. The leadership reviews the feedback and finds ways to address it, she says.
"We want employees to know they have a voice here," she says. "We respond to every question and concern people have, no matter how small."
The CEO also hosts "coffee talks" with groups of 20 employees at a time where they can informally chat and share feedback and concerns. Kotelon says it's important to her that Delta Dental of Illinois is transparent with employees and values them. She says that because the company is small, there is not always a clear path for growth, but that the company is now providing more opportunities.
For example, Delta Dental of Illinois subsidizes continuing education costs for employees. It also offers employees online profiles where they can share their interests and skills that leadership may not be aware of.
Coming together
The company also supports employees through cross-functional teams, which Kotelon and her fellow vice presidents helped form. Teams include culture, voice of the customer, product innovation and philanthropy.
Kotelon sits on the latter two, with her work on the philanthropy team including donation drives, mental health awareness events and environmental projects. She says she's especially proud of an electronics recycling event she recently helped create, which collected over 40 pounds of batteries and two carloads of electronics.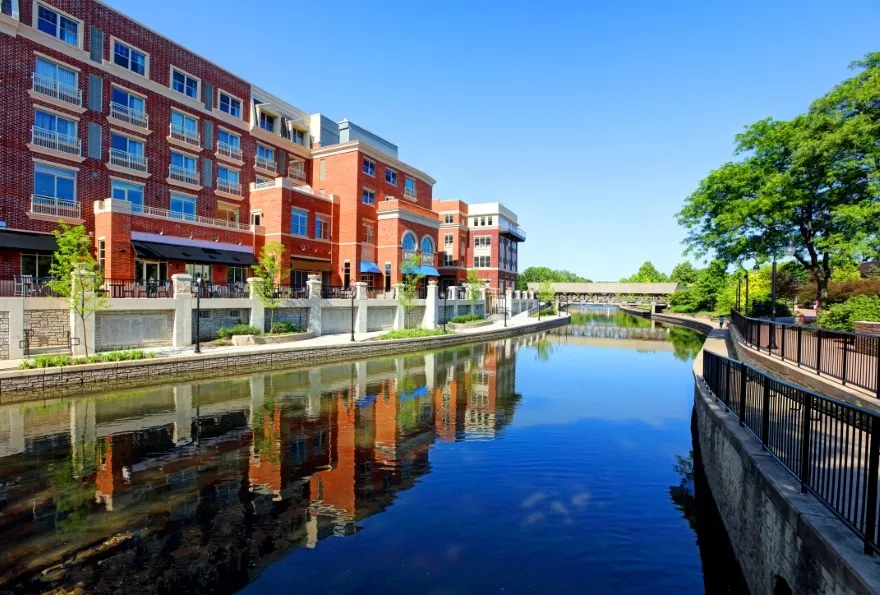 "It's so important to me because I don't want to be known as just reviewing contracts all day," she says. "I want to have a larger impact on the company and community."
Culture and philanthropic initiatives help retain employees and attract new talent, Kotelon says, and she's giving people on her own team opportunities to broaden their roles. She's helped create committees, such as an internal risk and compliance, and helped incorporate corporate ethics to better the company, especially as it enters more partnerships.
Kotelon plays an integral role in all partnership deals and contracts. The product innovation team she sits on recently facilitated partnerships with vendors that "bring more value and services to our customers."
"We want to create better consumer experiences," she says. "We're always looking for new technologies and enhanced service offerings, including companies to partner with, so we can deliver better service to people as they get dental care."
Understanding the mission
Kotelon also collaborates with the general counsels of other Delta Dental member companies.
"For the first couple of years, I just listened and learned," she says. "But as I've become more comfortable over the past six years, I've come into my voice."
Since starting at Delta Dental of Illinois in 2015, Kotelon says she's learned a lot both personally and professionally. She's been given opportunities beyond the scope of legal, such as sitting on the philanthropy team, that have shaped her passions and interests.
Kotelon now is on the board of directors for the Delta Dental of Illinois Foundation, where she helps review and approve grant and partnership opportunities. She also helps employees comprehend the foundation's work and purpose, which is to increase the health of people in Illinois, with a focus on children, by improving access to dental care and education.
After starting her career in private practice, she says working in house, especially at Delta Dental of Illinois, has been much more fulfilling.
"Everything I do, I understand the purpose behind it and the impact it'll have," Kotelon says. "I know how everything fits into our strategic plan and I get to help the company and employees grow."
View this feature in the Vanguard Summer IV 2021 Edition here.
Showcase your feature on your website with a custom "As Featured in Vanguard" badge that links directly to your article!
Copy and paste this script into your page coding (ideally right before the closing