Charandeep Kaur – Juniper Networks
Competing, collaborating and staying connected
As she completed her master's in computer science, a job in the legal industry seemed quite unimaginable for Charandeep Kaur. Little did she know that a remarkable transformation was simmering beneath the surface in law departments.
"At the time, I didn't realize that legal operations was a burgeoning field. What was supposed to be a short-term stint emerged as an attractive and interesting career choice," says Kaur, of switching careers from technology to operations at Cisco Systems, supporting first the governance, risk and compliance group and then the legal organization.
Now the head of legal operations and chief of staff to the general counsel at Juniper Networks, Kaur says that today's general counsels are increasingly being cast in crucial business advisory roles in the face of ever-evolving and complex laws and geopolitics—as well as economic constraints.
They're also expected to run their departments efficiently and effectively, leveraging cutting-edge technology and process improvements.
"This evolution, and the advent of organizations like the Corporate Legal Operations Consortium (CLOC), have led to the centralization and strategic focus on legal operations and innovation," Kaur says.
Diversity of charter and skill
Kaur's team supports the Juniper legal organization—"JLO" as it's called—a 106-person diverse and global team working under Senior Vice President, General Counsel and Corporate Secretary Brian Martin.
"Our mandate is clear—to support Brian's vision of JLO being a competitive advantage and business enabler," Kaur says.
Kaur's charter is multidisciplinary: strategic planning, financial management, legal technology management, process improvement and vendor management, as well as supporting department trainings and communications. Her diverse team of program managers, technology analysts and other operations specialists help drive that charter.
"I strongly believe that professionals like me and my team—who are not lawyers but have a strong operations and technology background and have been in and around legal organizations long enough—bring a unique and valuable perspective to solving problems of the modern legal department," she states.
There's a pretty good mix of attorneys and other legal professionals in JLO, and her team has been together for several years. That certainly made the transition smoother as COVID-19 brought about a significant change in the work environment.
Leading during a global pandemic
Kaur says that embracing technology is more important than ever. The department leverages several collaboration, workflow management, e-signature and other legal technologies, but when the pandemic shut down most of Juniper's office space and required employees to work remotely, Kaur's team immediately took stock of what was needed.
It quickly established and led the rollout of Microsoft Teams in the department, making it one of the earliest company adopters. Now, the platform facilitates collaboration from business meetings to the sharing of recipes, as well as more poignant reflections on recent cultural issues.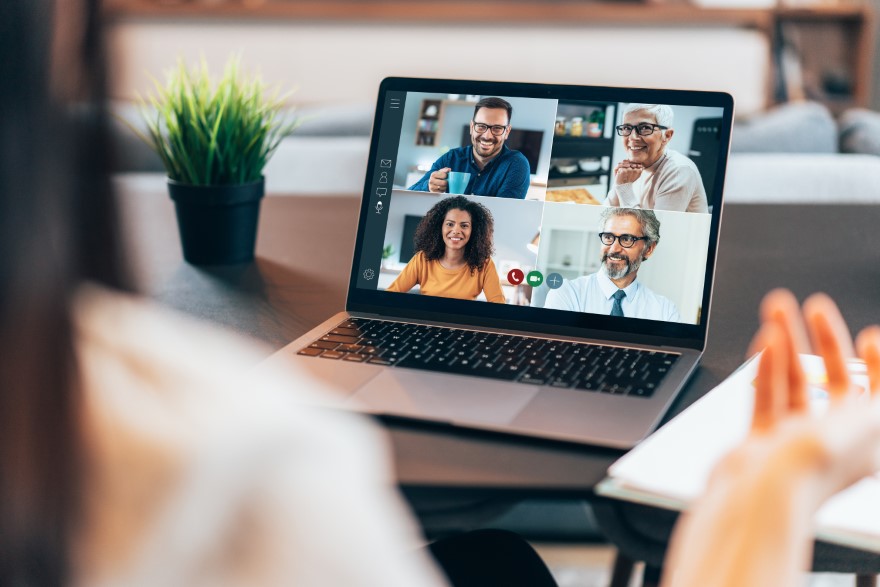 "Collaboration is so pivotal at this time, and we have to consciously seek it. It means more meetings now, for sure, but it's the backbone of creativity and innovation," she says.
Despite the pandemic affecting both Juniper's office space and remote work situation, Kaur feels there hasn't been a decline in productivity. In fact, she says, it appears people are working more than ever.
"People are working harder," she says. "With more responsibilities at home, the added stress brought on by the pandemic, and the recent social and environmental events, it's imperative that managers check in with their team on a regular basis."
And encourage them to disconnect as well. To that end, Juniper uses the OKR (Objectives and Key Results) framework for strategy planning and goal alignment, and Kaur says that Juniper's legal department has established goals requiring its employees to take time off and disconnect.
"Disconnecting is a great way to reconnect," Kaur says. "It's a philosophy that the department acknowledges and encourages."
Despite the challenges presented by COVID-19, Kaur says the networking technology industry is in a great place. Stronger, reliable and secure networks are needed more than ever, and that's just what Juniper Networks can provide.
Work life in Silicon Valley
With technology powerhouses like Apple, Google, Facebook, LinkedIn and Cisco Systems all within a stone's throw of Juniper's headquarters in Sunnyvale, California, the ability to stand out and stay relevant is paramount. And Juniper has done just that, making innovative networking products and solutions that meet the growing demands of the connected world.
Founded more than 24 years ago, Juniper now employs more than 9,000 people in 70 offices around the world.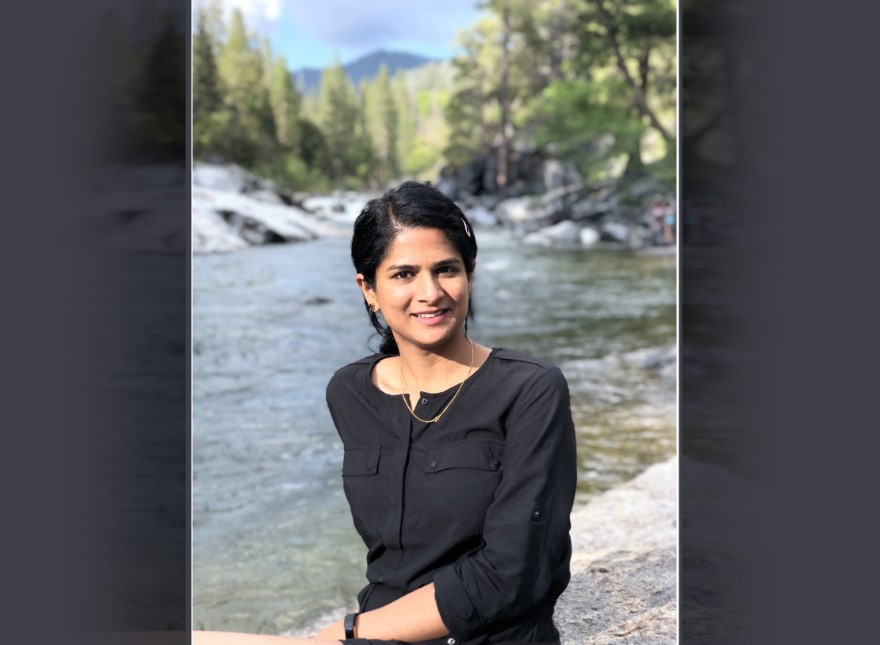 "We believe that the network is the single greatest vehicle for knowledge, understanding and human advancement. Now, more than ever, the world needs network innovation to connect ideas," she says.
Kaur says she enjoys supporting legal operations in a high-tech company like Juniper Networks—a place where "innovation and ambition are in the very DNA of the company." That helps pave the way for many of the transformative efforts that Kaur's team leads, including the development of a fully in-house analytics engine that drives efficiencies in the areas of export compliance, channel compliance and risk management.
The innovation driven by Kaur's team led to Juniper's legal department winning the 2019 Financial Times North American Innovative Lawyers Award for Innovation in Technology and Data.
"This place is brimming with energy and innovation and that's what makes coming to work exciting," she adds.
Showcase your feature on your website with a custom "As Featured in Vanguard" badge that links directly to your article!
Copy and paste this script into your page coding (ideally right before the closing