A. Chris Fawzy – Woodward Inc.
Woodward GC propels deals with mutual benefits
No one at Woodward Inc. is trying to reinvent the proverbial wheel.
What they do is innovate to make the wheels (aircraft and industrial engines) run better by optimizing performance, efficiency and emissions, says Chris Fawzy.
That dates back to Amos Woodward's 1870 invention of a faster, more efficient governor for water wheels generating power. In 1934, Woodward's son Elmer patented the first governor used to control aircraft propellers.
Now, with 65 percent of its business coming from the aviation industry, including titans such as Boeing and Airbus, Woodward's combustion, fuel control and motion control systems are delivering new standards of performance, Fawzy explains.
As corporate vice president, general counsel and chief compliance officer, he helps Woodward continue its growth, particularly through M&A.
"I enjoy using my interest in logic and creativity to solve complex problems," he says. "I also love that I can do so within a values-based organization where ethics and integrity are unsurpassed, and the focus is on innovative customer solutions for hard-to-solve issues."
Making a big deal of it
Although the previously announced merger with advanced materials company Hexcel—then valued by analysts at over $6 billion, Fawzy notes—was grounded in 2020 by the COVID-19 pandemic, Woodward has made some big deals since he joined the company in 2007.
Fawzy was involved in all, most recently the $811 million acquisition of German-based engineering manufacturer L'Orange GmbH from Rolls Royce in 2018. Earlier, the company established its airframe systems business through three major acquisitions, beginning in 2008 with a $383 million deal for MPC Products, makers of high-performance electromechanical motion control systems.
In 2009 there was the $365 million acquisition of HR Textron, manufacturer of hydraulic and electromechanical primary flight control actuation products used in commercial and military aircraft. That was followed in 2012 by the $200 million acquisition of the thrust reverser actuation systems business from GE Aviation Systems. In 2015, Fawzy helped negotiate and establish a $500 million fuel systems joint venture, also with GE Aviation, for its large commercial aircraft engine lines.
"I strive to be a businessperson more than a lawyer," Fawzy says. "The objective is to provide the value in the big picture by adding creative thinking that opens new opportunities."
Commercial agreements outside of M&A are also critical for Woodward's organic growth, he adds. Agreements that last 30 years are not uncommon in an industry where it can take a decade or longer to develop and implement the newest technologies.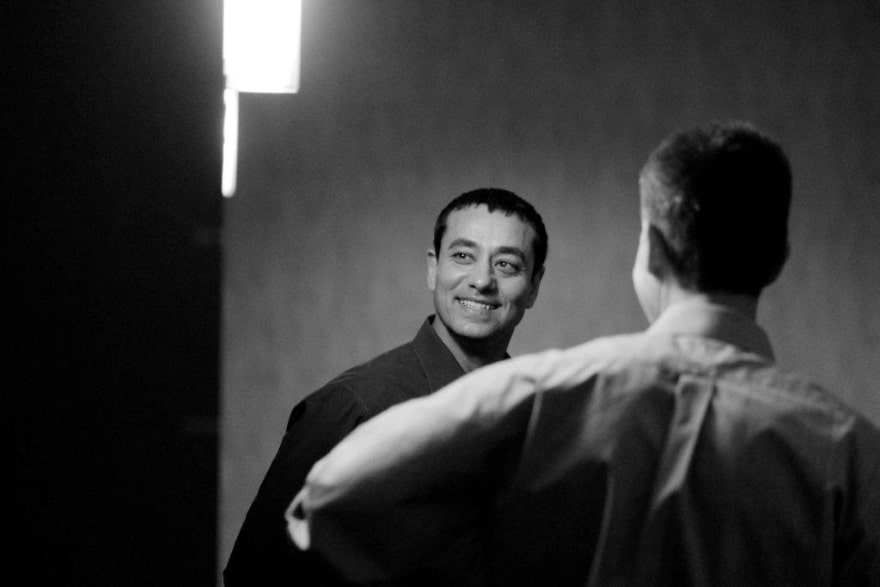 Fawzy says he approaches a deal or commercial contract intent on learning who's across the table and how to create something that benefits both sides. But before engaging with a counterparty in a transaction, he's made it his business to thoroughly understand what both companies are looking to gain from the deal.
"The key is to ensure the legal team understands the commercial aspects and vice versa," he says. "I and my team need to avoid being myopic so that we can create wider solutions that successfully achieve all parties' business objectives."
Understanding the products, pricing, margins and operations not only means better business advice, it opens doors to stronger collaboration and being sought after by the business groups, Fawzy adds.
His team of 25 is spread throughout the world and works through myriad regulatory agencies and requirements for both commercial and defense work. Those requirements vary not only by region but also by the type of products and services, he notes.
"A good contract contemplates unanticipated, but realistic, scenarios and contingencies," Fawzy says. "My team and I like engaging in those discussions, but it takes a cross-functional effort to do it well."
Though his M&A and commercial contracting background has helped Woodward as its revenues have tripled from $850 million in 2006, his negotiations are not a winner-take-all proposition, either.
"Applied correctly, the concept of win-win as opposed to zero sum can be so much fun," he says. "Each person you negotiate with has a back story. This is your kin, the partner you're trying to benefit while you want them to benefit you."
Creative desires
Born and raised in the Chicago area, Fawzy grew up with a keen interest in math and physics and an aspiration to become an engineer. Though he loved the courses he was taking at the University of Illinois at Urbana–Champaign, he recalls feeling that an engineering career wasn't going to be creative enough. (With the tempering of age, Fawzy admits he would have been wrong, though).
A fellow student suggested expanding his course load and Fawzy discovered a love for business and corporate law that he says fulfilled both his love for logical thinking and creative desires. After graduating with a bachelor's in economics in 1992, he continued to the Northern Illinois University College of Law.
After earning his JD in 1995, Fawzy joined the law firm of Casey, Brannen & Romag as an associate focused on commercial litigation. In January 2001, he went west and moved in-house with Mentor Corp. (since acquired by Johnson & Johnson), where he later became its vice president, general counsel and secretary.
As Mentor was being acquired, Fawzy was contacted about joining Woodward, which was looking for a new general counsel. He was hired in June 2007.
Attracted to the company because of its growth profile emphasizing a long and steady vision and approach, he's found both the balance for his skill set and an environment in which to thrive.
"Transactions are so gratifying. It's more than adrenaline that keeps you going," Fawzy says. "It's also about having the humility and desire to hear and benefit the other side."
Showcase your feature on your website with a custom "As Featured in Vanguard" badge that links directly to your article!
Copy and paste this script into your page coding (ideally right before the closing