Cindy Williams – 1-800 Contacts
Seeing through what can be a myopic industry
Some 41 million Americans use contact lenses, and a growing number do so by downloading 1-800 Contacts' five-star app that submits their order in just three clicks. Yet those customers have no idea how hard the Utah-based company has had to fight to provide such easy shopping, the company says.
The fight continues today, led by Cindy Williams, the general counsel of 1-800 Contacts, who wants to ensure that contact lens wearers enjoy the same shopping rights as their bespectacled counterparts.
"My daily work involves a direct focus on advocating for contact lens wearers—both in the legislative space at the state and federal levels, as well as the regulatory arena," says the 1988 graduate of the Indiana University School of Law.
Long active in consumer issues, Williams wants the landmark Fairness to Contact Lens Consumer Act of 2003 (FCLCA) to stand as is, allowing lens wearers to shop where they please, obtain a copy of their prescriptions and not have to buy from a prescriber in exchange for the all-important script.
Just as with other essential items, "they deserve a seamless, hassle-free shopping experience," says Williams.
Controversy in store
How that shopping experience got complicated largely stems from the consequences of the growth of 1-800 Contacts, which started out as a dorm-based operation by an enterprising Brigham Young University student named Jonathan Coon in 1995.
Later partnering with optician John Nichols, and upgrading from a dorm room to a duplex, they formed 1-800 Contacts and acquired the rights to the corresponding phone number. Fast-forward a couple of decades, and that once-modest startup delivers 200,000 lenses daily from an award-winning call center, website and mobile app, upsetting some entrenched interests in the process.
When Williams joined 1-800 Contacts in July 2015, it was a perfect storm on the legal, regulatory and legislative fronts. She was already an experienced litigator, having proven her worth as corporate counsel of Federal Signal Corp. and software startup InterAct Public Safety Systems. And despite being a nationally recognized brand, Williams found that 1-800 Contacts, at its core, is a disruptive company just like Airbnb and Uber.
In the courts, the company was fighting Unilateral Pricing Policies, or UPP, that were mandated by the contact lens manufacturers. UPP prohibited retailers from discounting the price on certain lenses, which meant higher prices for consumers.
On the regulatory side, the Federal Trade Commission had just requested comments from industry participants to conduct its 10-year review of the Contact Lens Rule that had been promulgated to carry out the FCLCA that the company had worked to pass in 2003.
In Congress, a bill was introduced that would roll back consumer rights contained in the FCLCA. In addition, in the midst of the challenges facing Williams, she led the in-house legal work associated with a change in control event—the company's third in roughly four years. One outside counsel to the company described the situation confronting Williams and her team as daunting—like running to catch up to a bullet train.
"From its onset, the contact lens industry has been anticompetitive," Williams says, "and 1-800 Contacts has been fighting for consumer rights throughout its history. Upon my arrival, I was excited to jump into the fray and continue the company's work on behalf of consumers."
In an attempt to fight what they saw as the manufacturers' unfair price-fixing policies, the company's legal department began working with state lawmakers across the country by introducing anti-UPP bills.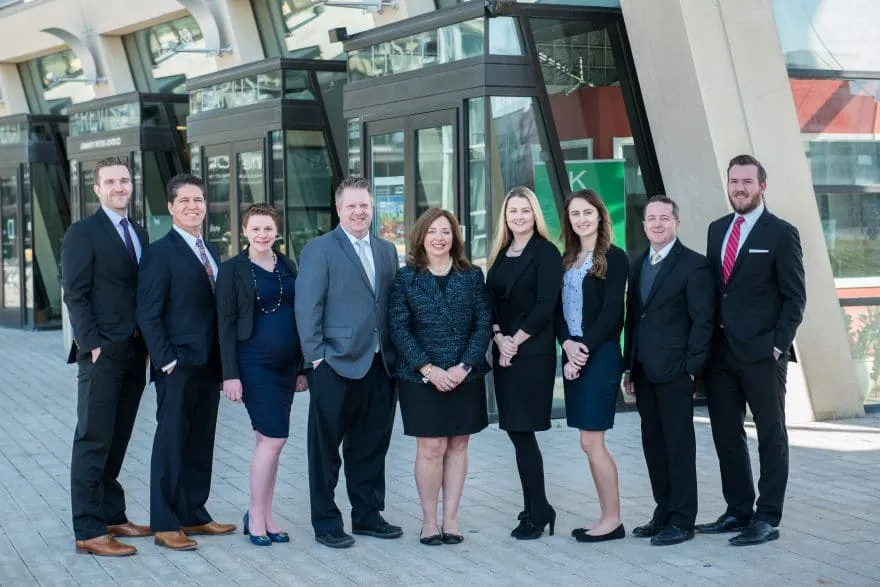 1-800 Contacts was instrumental in passing an anti-UPP law in Utah which prohibited such pricing policies. In response, three manufacturers challenged the law on commerce-clause grounds and sought an injunction barring its enforcement. When 1-800 Contacts intervened, the court denied the manufacturers' request for an injunction, siding with Utah's attorney general and the arguments put forth by 1-800 Contacts that the statute was a valid exercise of the state's power to promote price competition.
The manufacturers appealed the District Court's decision and in mid-December 2016, the Tenth Circuit Court of Appeals upheld the District Court's decision. Three of the manufacturers recently abandoned their UPP policies.
At the same time, Williams was working with her team on comments for the FTC on the Contact Lens Rule. The FCLCA, which gives consumers the right to receive copies of their prescriptions and the right to have those scripts verified if they buy from other sellers, was under attack by manufacturers and optometric associations. With 1-800 Contacts providing aggressive counterpoints, the FTC finally issued its Notice of Proposed Rulemaking that sided with the retailer.
"If enacted, it will mark a major victory for contact lens consumers across the country," Williams says.
Competition seen
On the legislative front, Williams led a broad-based coalition of consumer and public interest groups, retailers and pharmacies—all interested in preserving consumer rights.
Williams and her team have entered the fray in states across the country, where the optometric lobby is pushing to turn back long-standing consumer protections and hold back new technologies. As an industry innovator, 1-800 Contacts recently partnered with a telemedicine company whose technology provides customers the opportunity to renew their prescriptions through an online vision exam.
"Our outside counsel are not merely vendors, they are an extension of my department and this company, who understand 1-800 Contacts' history and culture and take on its fights as their own."
With the legal battles ongoing, Williams recognizes the strengths of those around her; 1-800 Contacts has bulked up the in-house team and added outside counsel and lobbyists as the stakes grow higher.
"I enjoy being part of a talented, creative and resilient executive team," says Williams. "One of the values of the company is the axiom 'we win as a team.' My department embodies this value in all we do, as was evident with the outcome of the review of the Contact Lens Rule."
"Our outside counsel are not merely vendors," Williams explains, "they are an extension of my department and this company, who understand 1-800 Contacts' history and culture and take on its fights as their own."
But there's been some levity amid the late nights and weekends of poring over legalities, she says. The 1-800 Contacts team hasn't lost the ability to enjoy the proceedings while retaining the work ethic that was planted during those early dorm room days.
A proud "disruptor" of corporate arrogance, Williams says she's found kindred souls at 1-800 Contacts, and their efforts over the past 20-plus years have, among other things, protected the rights of consumers to order their contact lenses online.
And with just those three clicks.
Showcase your feature on your website with a custom "As Featured in Vanguard" badge that links directly to your article!
Copy and paste this script into your page coding (ideally right before the closing