Christopher Juban – Caiman Energy II LLC
A multifaceted midstream general counsel
Outside of New York City, Houston has more Fortune 500 headquarters than any other U.S. municipality, and so many of them are in the oil and gas industry that the city is known worldwide for its energy businesses.
When you grow up in Houston, Texas, then, it's hard not to have some connection to oil and gas, either with a job in the industry or supporting it as a lawyer, banker, accountant or another role.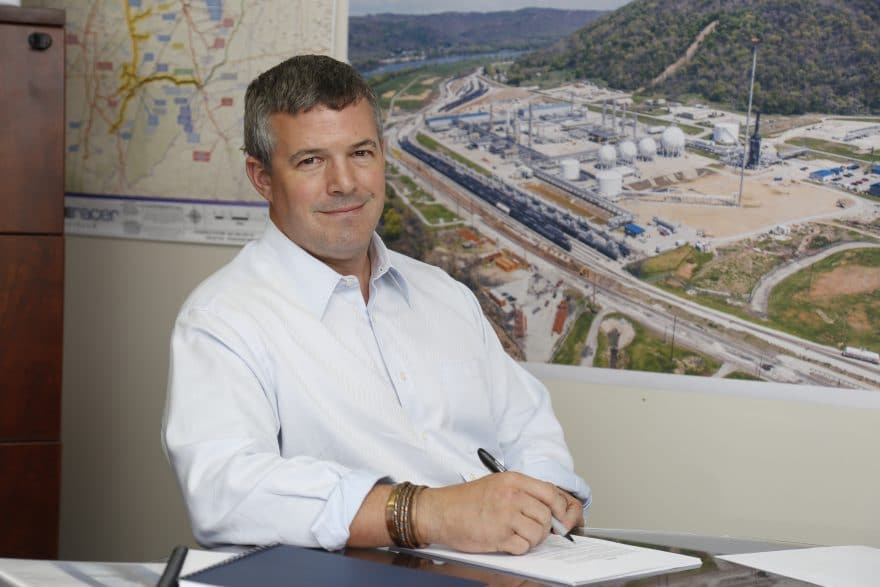 "You kind of grow up at least knowing enough to be dangerous," says Christopher Juban, a long-time resident of Houston and general counsel for two midstream companies—Caiman Energy II and Blue Racer Midstream, a joint venture between Caiman Energy II, LLC and affiliates of Dominion Energy, Inc.
Despite Juban's success in the oil and gas industry, he didn't necessarily seek it out. He simply wanted to practice law in Houston, and by default, that led him to oil and gas.
A Houston homecoming
After graduating from Southern Methodist University's Dedman School of Law in Dallas, Texas, Juban was pretty sure he wanted to specialize in transactional law, as he'd always had an affinity for business deals. He was even more certain he wanted to be in Houston, so he took a job in the corporate and securities section of Vinson & Elkins LLP (V&E).
Juban represented a variety of clients, both publicly traded and privately held. Other than a few transactions for industrial companies and private equity firms investing in technology companies, however, the vast majority of his work was for companies involved in the oil and gas industry.
"By default, if you work at a law firm in Houston, especially at one that has a large corporate practice, it's almost impossible not to do oil and gas work," Juban says. Some 5,000 energy businesses are anchored in the city, according to Wikipedia's latest tally.
In his second and third years as an attorney, V&E trained Juban in the industry's master limited partnership (MLP) practice, which deals in the transportation, storage and wholesale marketing of natural resources including crude oil, natural gas, natural gas liquids and refined petroleum products.
That soon became Juban's focus, and he spent the better part of seven years handling midstream and MLP work at V&E.
Investing in another skillset
In late 2004, UBS Investment Bank, for which Juban had served as outside counsel on a couple of transactions, asked if he'd help staff-up the company's midstream and MLP group in Houston. Juban had been approached by headhunters before but never wanted to go to another law firm. He had no interest in practicing law at a firm other than V&E, but opportunities outside of law were a different story.
"Even though I really enjoyed practicing law at V&E, I wasn't sure I wanted to be a lawyer when I grew up, so when I had the opportunity to go into banking, it was a really intriguing option," Juban says.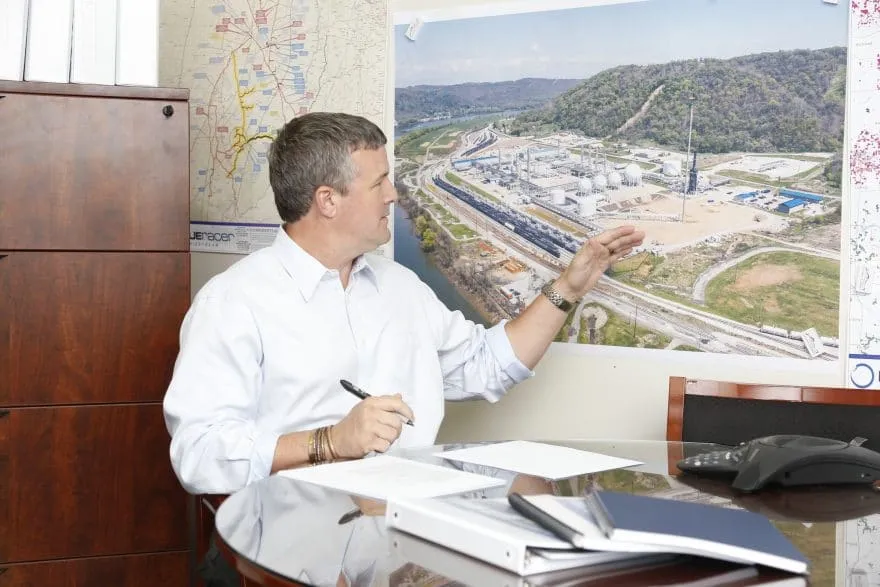 Another V&E attorney had left the firm to work as an investment banker at Goldman Sachs and then returned to V&E. As he told Juban, that experience at Goldman Sachs made him a better lawyer; it gave him a better grasp of business issues and a different point of view with respect to business transactions.
"One of the things I thought about was, if this doesn't work out, it's a different skill set, [I'll] get some different experience, and if nothing else, it'll make me a better lawyer or be another tool in the toolkit if I come back to practice law," Juban says.
From banking to business
Juban spent almost six years at UBS Investment Bank and another 3 ½ at Evercore Partners. While UBS was a full-service investment bank, Evercore focused almost exclusively on mergers and acquisitions. Evercore had recently opened an office in Houston and the midstream and MLP practice was growing rapidly. Juban occupied himself with sell-side transactions, primarily for private, equity-backed midstream companies. This was a busy time for midstream M&A and Juban took part in multiple transactions, including five sell-side engagements for Energy Spectrum Capital.
But after 10 years in the banking world, Juban decided he wanted a change, ideally one that would keep him in the midstream industry.
"Since I'd been on the legal side and I'd been on the finance side, I really wanted to go on the actual industry side or company side," he says.
Juban began asking his industry contacts if they knew of any available positions. Soon after, one of those contacts, Caiman Energy, asked if he'd join the company as its first general counsel.
"The original plan was I was just going to focus on capital markets and M&A work, and the rest of the stuff that traditionally falls to a general counsel would be done by outside counsel, and that, of course, turned out to not be the case," he says.
In the three years that Juban has been with Caiman Energy and Blue Racer Midstream, he's done capital markets and M&A work, but most of his time has been absorbed by commercial matters as well as all of the other "typical" matters that fall to a general counsel. That work, much of which was internally focused, turned out to be the most rewarding.
Quick, shared wins
At Caiman and Blue Racer, Juban was quick to take a "let me make your problem my problem" approach.
"I've been the new guy in enough organizations to know that just coming in and taking a sledge hammer approach is not the best way to do things," he says.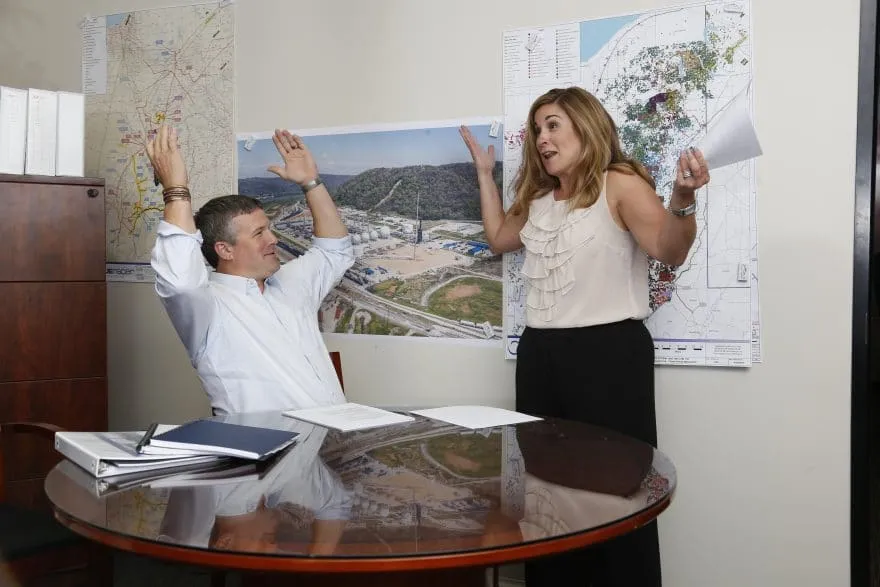 Where business divisions were struggling with legal issues, he stepped in and took those on so they could focus on their "day jobs," such as building pipelines. He pulled much of the legal work, like contract negotiations that had been shipped to outside counsel, back in-house. He then trained the various departments within Caiman and Blue Racer to focus on business, commercial or operational issues and leave the legal issues for him. He also helped upgrade the companies' library of form contracts. Modernizing form contracts is something "no one wants to do but everyone wants done."
"A lot of times, one of Caiman and Blue Racer's internal groups may encounter an issue that is not particularly complicated, but there's some legal aspect that they're not familiar with, and it's easy for me to come in and clean it up or clear it up," Juban says.
Staying the business course
In Juban's time at Caiman and Blue Racer, the company has grown from roughly 75 employees to more than 200.
Ultimately, he'd like to spend more time on the commercial side of the industry, but it's not something he's "particularly agitating for."
"I tell people this is the best job I've ever had," he says. "I really enjoy working here, from the types of matters that I work on, and especially people I work with. I think it's a great industry to be in, and so I certainly have no plans to go anywhere."
Showcase your feature on your website with a custom "As Featured in Vanguard" badge that links directly to your article!
Copy and paste this script into your page coding (ideally right before the closing